The TLC reality show "Welcome to Plathville" is officially returning for Season 3 this summer. The series follows a super conservative and religious family headed by parents Kim and Barry Plath, who raised their nine children on a rural Georgia farm where they are extremely sheltered from the modern world. With an eccentric family and a few children who begin to rebel, the show became a hit for the network since its premiere in 2019.
In Season 1, "Welcome to Plathville" introduced viewers to the nine Plath children, and showed how they lived a life of intense restrictions that included no sugar and no TV, according to ScreenRant. Yet the three oldest Plath kids, Ethan, Micah, and Moriah (eldest daughter Hosana lives in Ohio with her family and is not heavily featured), start rebelling against their parents' strict rules and begin venturing into the world.
In Season 2, the drama really unfolded as Ethan and his wife, Olivia, decide to live a more liberal lifestyle than his parents, which of course causes controversy with Barry and Kim. This leads to Ethan and Olivia being restricted from the younger Plath children and even causes problems in their marriage. Micah and Moriah also leave the farm to move in together. Micah then pursues modeling and Moriah gets in a serious relationship. 
The new episodes pick up right where the drama left off — and there's still a lot more in store for Season 3. 
When will Season 3 premiere?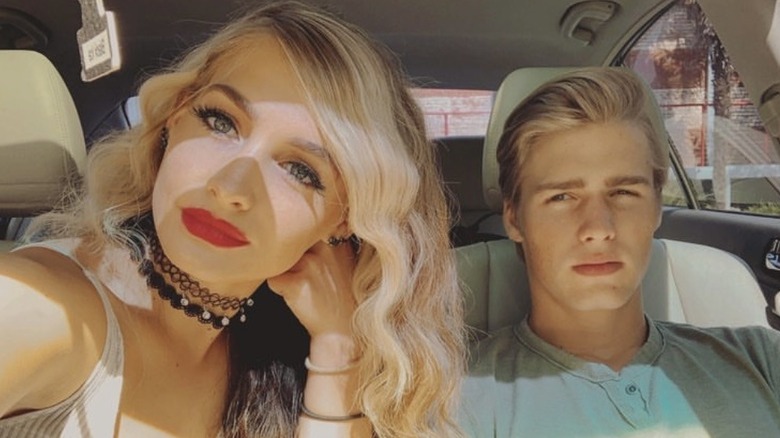 Season 3 of "Welcome to Plathville" will premiere on Tuesday, August 24 at 10 p.m. ET on TLC. According to a press release from the network (via People), "This season, the older kids are still on their own journey to self-discovery but while some Plaths want to make amends with their parents and continue to see their siblings, that's not the case for everyone." It continues, "Tensions continue to rise, marriages are tested and new love is blossoming in this all new season."
The trailer for Season 3 also gives fans a glimpse of what they can expect on the new episodes, especially when it comes to the drama between the Plath parents, and the Plath kids who are rebelling against their upbringing. Don't worry if you miss your chance to watch it on TV, since you can also catch the episodes on TLC.com by signing in with your cable provider. If you don't have cable, you catch watch it on the streaming service Discovery+.
And if you want to see even more of the Plaths, they have a new digital show "Plathville: Steamy Nights in Cairo" on Discovery+ and TLCgo. The spinoff will "follow the couples and singles of 'Welcome to Plathville' as they discuss their favorite love music, keepsakes, and even how they prep for a date."
Who will be in Season 3?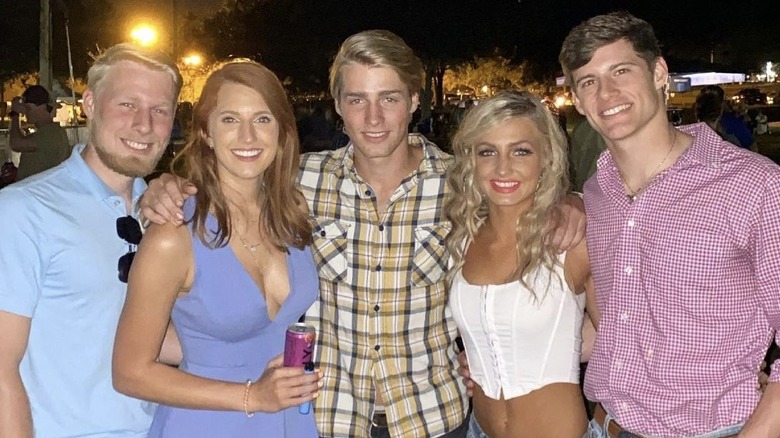 When it comes to the cast of Season 3 of "Welcome to Plathville," you can expect to see parents Kim and Barry Plath, along with their kids Ethan, Micah, Moriah, Lydia, Isaac, Amber, Cassia, and Mercy. It appears that the season will focus on the older children and their significant others, like Ethan and his wife Olivia. We'll see the couple not only deal with problems in their marriage, but also their issues with Ethan's parents, according to the trailer. At one point, Ethan even calls his mother "a sneaky lady" and admits, "I'm just so tired of all this."
Besides Ethan, it appears that Micah and Moriah will also be heavily featured in Season 3. In the trailer, Micah is seen continuing to pursue modeling but confronted with the fact that he has to take it more seriously. Meanwhile, his sister, Moriah, seems to be wrapped up in her relationship with her boyfriend, Max, who hints to her sister, Lydia, that he's ready to propose. Yet their relationship seems to concern Kim, who says, "Who knows what the future holds."
Then there's Lydia, who appears to not only have a new love interest this season, but will also be shown dealing with the pressure of being in between her parents and her brother Ethan's fighting. She confesses, "I kind of feel like a bridge between my parents and Ethan and Olivia. I just hope I don't collapse." 
The Plaths' religion explained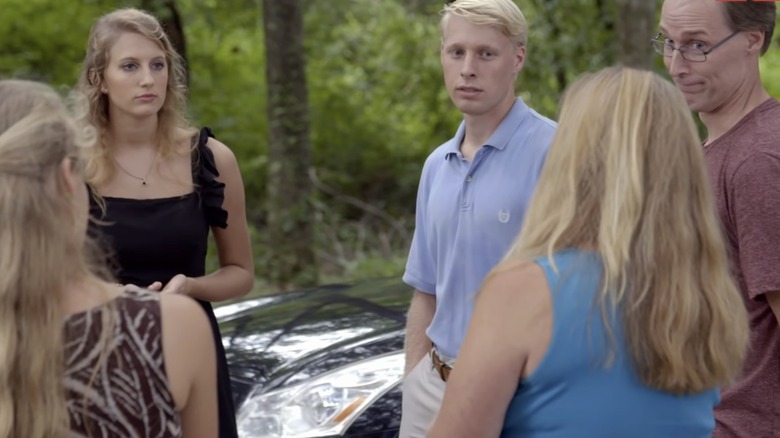 Religion plays a huge role in "Welcome to Plathville" in that it is the focus of how the Plaths live their lives, as well as a source of a lot of tension in the family. While it's obvious from watching the show that the Plaths are super conservative Christians, Distractify reports that the family seems to be Christian Fundamentalists. This means that they interpret the Bible very literally and restrict what they feel are temptations of the outside world.
More specifically, it appears the Plaths are Baptists since they've taken photos in front of some Baptist churches. However on the show, the family is shown attending smaller home churches since Kim and Barry Plath have issues with how bigger churches are run. The Plaths also homeschool their children so they can make their faith a priority, and they share their religion by performing in a Southern Gospel band.
Of course, not everyone agrees with how the Plaths practice their religion, especially Ethan's wife, Olivia. In the series premiere, she revealed, "When Ethan and I first got married, I was really shocked at, like, the differences in how we grew up." She also made it clear that she doesn't want to live her life that way, saying: "Obviously, we're our own family, and we're going to do things the way we choose to do them."
Source: Read Full Article