Fans rejoiced when Showtime announced a reboot of The L Word in 2017. Created by Ilene Chaiken, the show revolved around a group of lesbian friends as they experienced life and love in Los Angeles. It premiered in 2004 and became a favorite among viewers for its storylines and portrayal of gay characters and relationships. The show ultimately ended in 2009 after six seasons on the air.
The reboot, The L Word: Generation Q, is a lot like the original, with characters that tend to hang and date within the same circle. It's a good thing it finally has its own chart, like the original series had.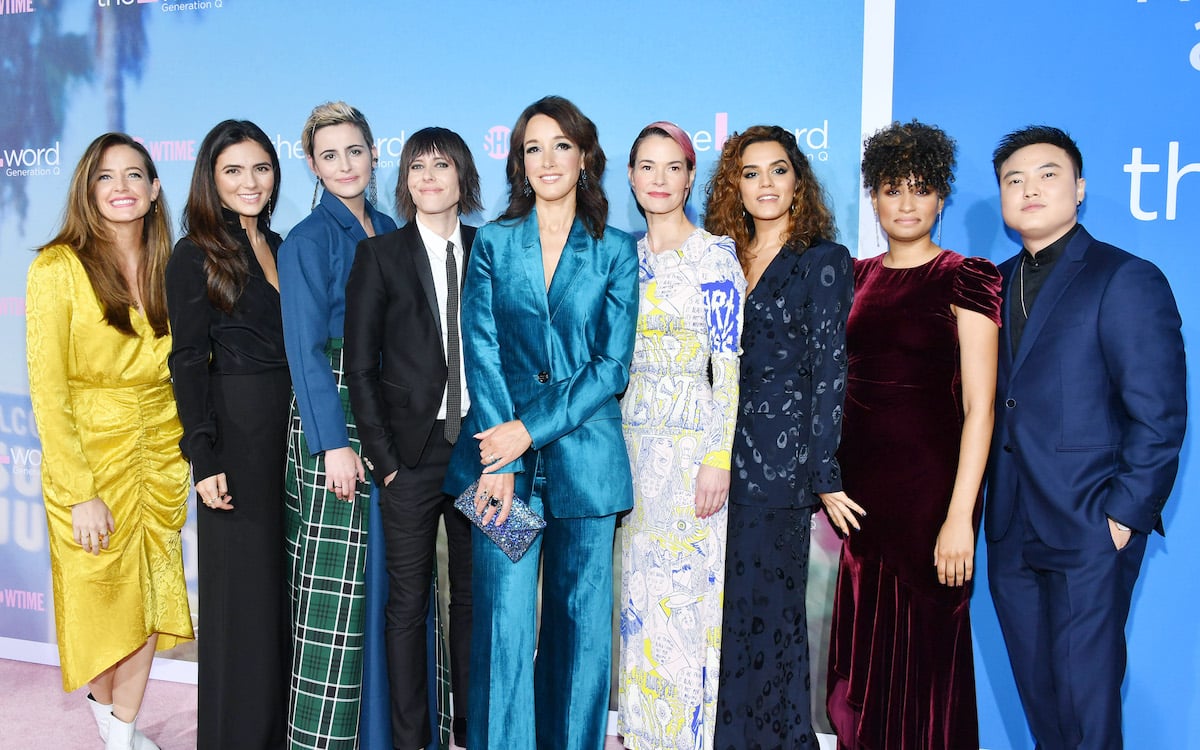 'The L Word: Generation Q' is a beloved series
The L Word returned in the form of a reboot in December 2019. The show had left off on a cliffhanger where the characters were being questioned over the death of Jenny Schecter (Mia Kirshner), who was later revealed to have died by suicide.
The new series brought back actors Jennifer Beals (Bette Porter), Katherine Moennig (Shane McCutcheon), and Leisha Hailey (Alice Pieszecki). But there are mostly new faces in the cast of The L Word: Generation Q. Rosanny Zayas (Sophie Suarez), Jacqueline Toboni (Sarah Finley), Jamie Clayton (Tess Van De Berg), and Arienne Mandi (Dani Núñez) are among them.
The series debuted to good reviews and just recently capped its second season on Monday, Oct. 11.
Showtime has released the chart for 'The L Word: Generation Q'
After the conclusion of season 2, Showtime released a new version of the chart, which was originally created by Alice. Always brimming with ideas, Alice decided in the first season of The L Word to make a chart showing how she and her peers were all connected through their love and sex lives.
"The point is we're all connected, see?" she reportedly explained at a point in the show, according to the Fandom page for the chart. "Through love, through loneliness, through one tiny, lamentable lapse in judgment. All of us, in our isolation, we reach out from the darkness, from the alienation of modern life, to form these connections. I think it's a really profound statement about the nature of human existence."
The chart became a sensation around the community and was also a favorite with viewers. Now, there's one for The L Word: Generation Q, which was released via Twitter on Oct. 12.
Will there be another season of the show?
This all comes amid questions over whether there will be another season of The L Word: Generation Q. So far, Showtime has not commented on the fate of the show. However, that isn't unusual considering it only just finished its latest season. We'll be sure to let you know more details about the series as they become available.
The series is now available to watch on Showtime.
Source: Read Full Article