In Stranger Things Season 4, Nancy and Jonathan find themselves at odds in their relationship. After the Byers moved to California, the couple found themselves in a long-distance relationship and they don't seem to be communicating well. On the other hand, sparks are flying between Nancy and her ex-boyfriend Steve Harrington. Volume 1 left plenty of unanswered questions, including what's next for Nancy's love life.
[Warning: This article contains spoiler information regarding Stranger Things Season 4 Volume 1.]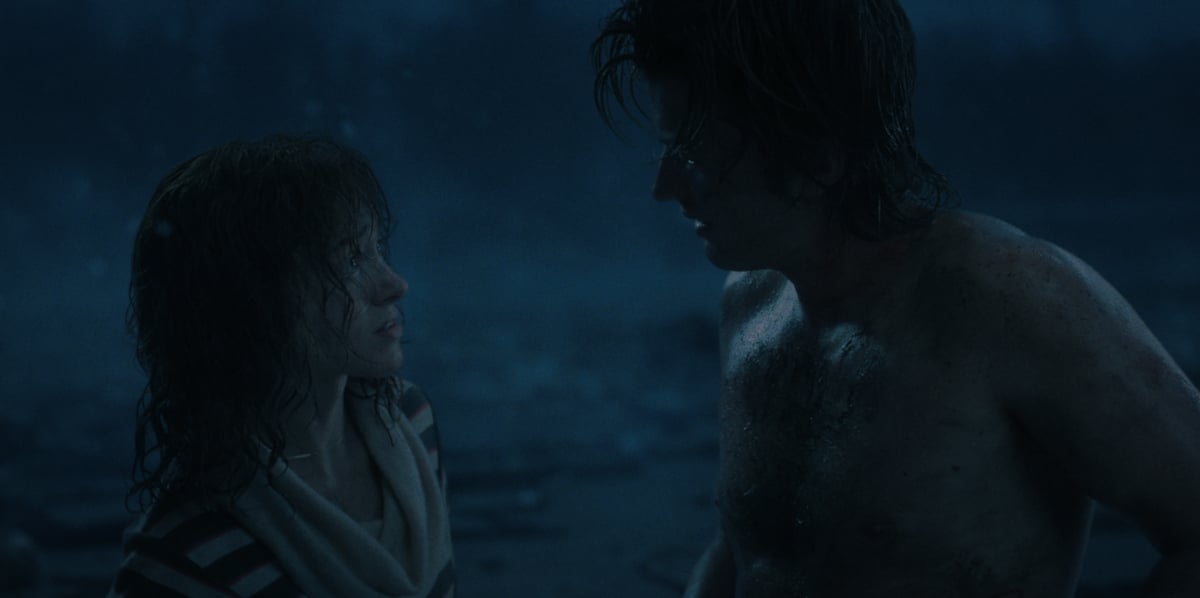 Nancy and Jonathan's relationship is fizzling out in 'Stranger Things' Season 4
Nancy and Jonathan are still dating in Stranger Things Season 4, but it's clear the couple is going through a rough patch. Jonathan moved to California with his family while Nancy remains in Hawkins, Indiana. Nancy's brother Mike heads to California over spring break to visit Eleven, but Nancy doesn't make the trip.
The couple makes excuses for each other — Jonathan can't visit Nancy because he has to watch his brother, Nancy can't visit Jonathan because she has to work, etc. However, it's clear that there is more going on. Later while hanging out with his friend Argyle, Jonathan confesses that he plans to stay in California to go to college instead of going to Emerson with Nancy. Jonathan clearly thinks very highly of Nancy, but the couple appears to be in the slow process of a breakup.
Sparks are flying between Nancy and Steve
Meanwhile, Steve Harrington and Nancy reunite in a dire situation. Subtle hints pop up that the ex-couple may still have feelings for each other. Steve is very concerned about Nancy's safety throughout season 4. When Steve gets pulled into the Upside-Down via the "water gate" Nancy dives in after him.
Eddie Munson points this out to Steve in the season 4 volume 1 finale. "Wheeler right there, she didn't waste a second. She just dove right in. Now I don't know what happened between you two but if I were you I would get her back because that was as unambiguous a sign of true love as these cynical eyes have ever seen."
Things may take a more tragic turn when 'Stranger Things' Season 4 returns
The series seems to be rocketing toward Nancy breaking up with Jonathan and getting back together with Steve, but not all fans are happy about it. "I think we have become invested in Nancy and Johnathan for over 2 seasons. I was a bit irked by the sexual tension between Nancy and Steve this season, especially in episode 7," one Reddit user wrote.
Another fan proposed that something darker could be in store. "It's a fake-out, one of them will die I think. Likely Steve because of the bite." Steve suffered a pretty series injury from bats in the Upside Down. On the other hand, by the end of the season 4 volume 1 finale, Nancy appears to be Vecna's next target, so it's possible that she could die as well.
Stranger Things Season 4 Volume 1 is currently streaming on Netflix.
Source: Read Full Article