Hold on to your roses, Bach Nation, 'cause the newest season of The Bachelorette looks like it's going to be a wild f*cking ride. People just released the first sneak peek into everyone's favorite love show, and as expected, it features steamy make-outs, bros fighting (both verbally and physically), and lots of tears.
In case you forgot, beauty queen Hannah Brown is the star of the show this season. After getting kicked off The Bachelor by Colton Underwood, she's back to find ~true love~ in the mansion. And she's actually got a good chance at finding it, considering there are a whopping 33 (!!) men fighting for her heart in season 15.
I know there are a lot of options, but is it too soon to have a favorite? Because the guy who says, "Don't ever objectify a woman" is my personal hero right now. But not every man is that great, as evidenced by the three separate shots of Hannah crying within the 30-second teaser. "I want somebody to fight for me," she says at one point in the clip. "That's what I deserve." She also calls someone a "freaking psycho," so place your bets now on which dude she's talking about. Maybe it's this guy, who dared to call himself the "king of the jungle" right to Hannah's face: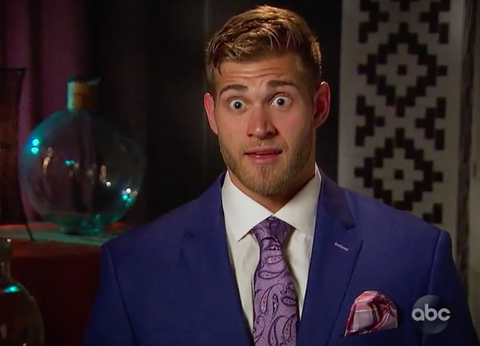 Umm, don't mess with The Beast, dude. Hannah B is NOT playing around. Already on night one, she appears to call a guy out for potentially having a girlfriend, and I'm fully cringing.
It's going to be wild! The King of the Jungle is here, but can he handle the beast? #TheBachelorette pic.twitter.com/WELY58lTsM
The clip also shows two boys beating each other up while dressed in full Scottish kilts, so I personally cannot WAIT to see that episode.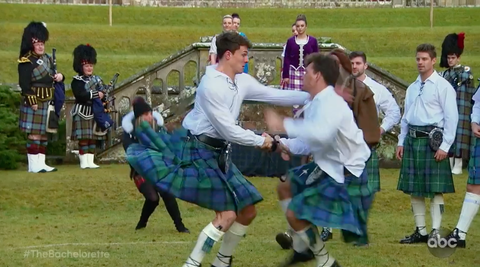 We'll have to wait until May 13 to see how the first night in the mansion plays out, but knowing ABC, it will have plenty of drama—and cheesy intros.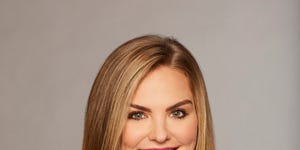 Source: Read Full Article