Dexter: New Blood has had plenty of callbacks to the original Dexter series. Fans got to reunite with Dexter and Harrison and see a ghostly version of Deb and a flashback of the Trinity Killer. Little references to Dexter are sprinkled throughout the revival. However, fans may have missed this callback to the pilot in episode 9.
[Spoiler alert: This article contains spoilers for Dexter: New Blood Episode 9.]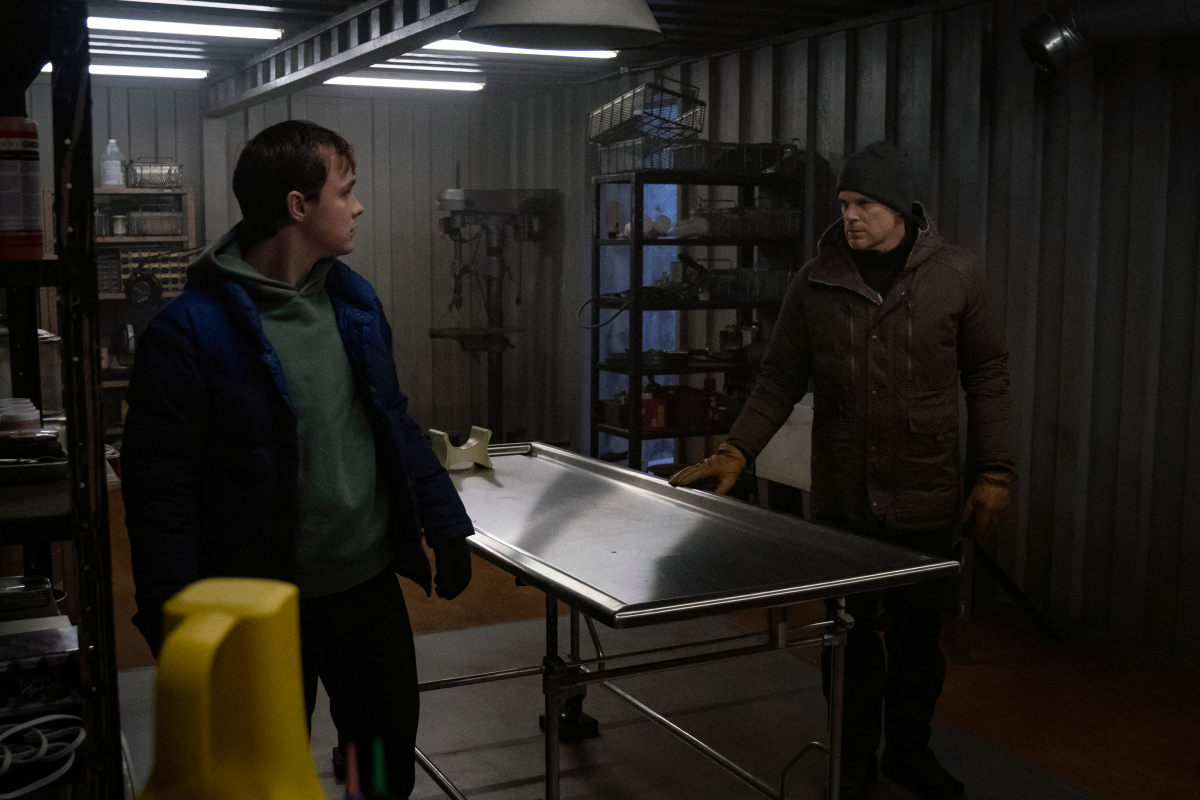 'Dexter: New Blood' references to the original series
Dexter: New Blood takes place in a very different setting than the original series, with an almost completely new cast of characters. Still, there are quite a few references and callbacks to the original series.
Fans got to see Harrison all grown up, and learn that Hannah McKay died of cancer in Argentina. The very first episode brought back Dexter's kill room and Deb returned as a figment of Dexter's imagination similar to Dexter's father Harry.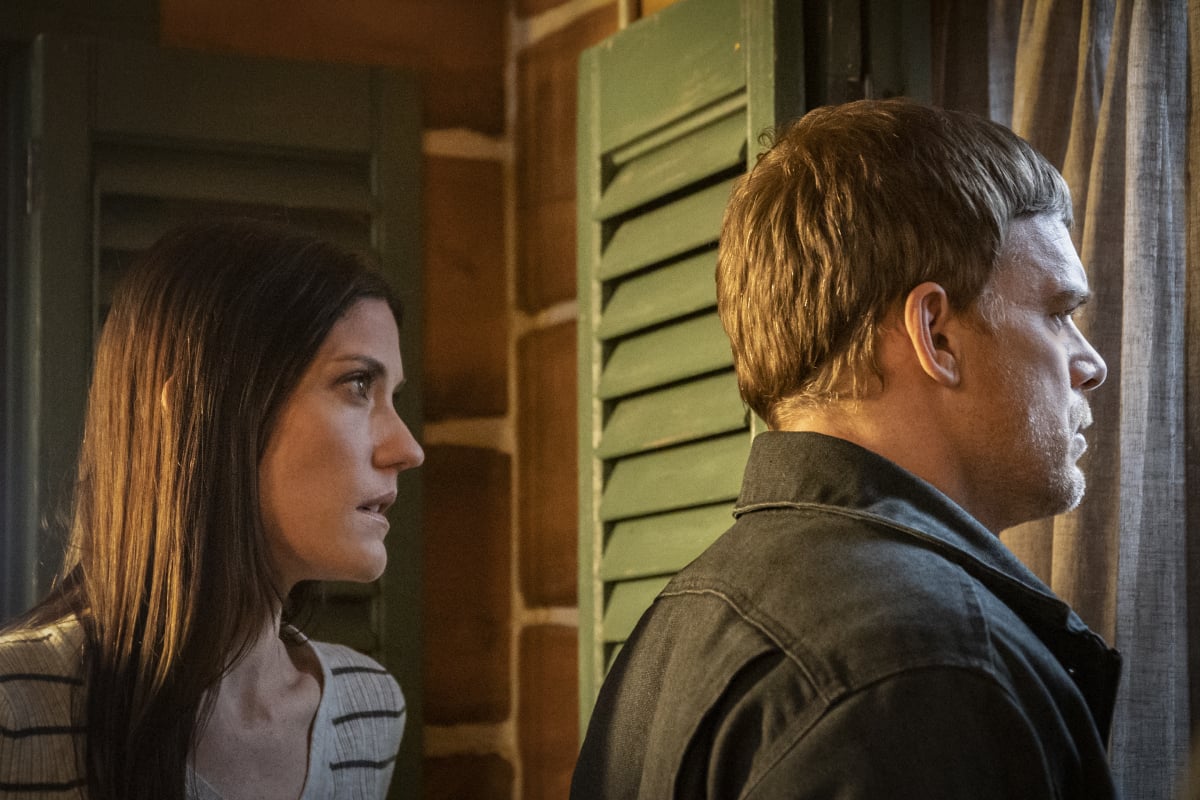 The revival has also sprinkled in a few jokes that likely brought a smile to dedicated fans' faces. In one episode, Dexter notes that dogs still bark at him when he passes by. "Still got it," Dexter thinks, referencing how dogs seemed to always sense something off about him. Episode 9 also took fans back to Maimi in a flashback, but there was a more subtle reference to the pilot episode as well.
This scene in episode 9 is a callback to the 'Dexter' pilot
Kurt Caldwell finally met his end in Dexter: New Blood Episode 9. In an interview on the Dexter: New Blood Wrap-Up podcast, Executive Producer Scott Reynolds discussed the scene where Kurt meets his end with Clancy Brown. "It's like one of the first times that Dexter didn't have to bring a bunch of photos up to show like, 'This is why you kill people,'" Reynolds said.
In the original series, Dexter would often adorn his kill rooms with pictures of the victims murdered by the serial killer he was about to take out. However, this wasn't necessary with Kurt. The majority of Kurt's victims were in the lair where Dexter killed Kurt, perfectly preserved.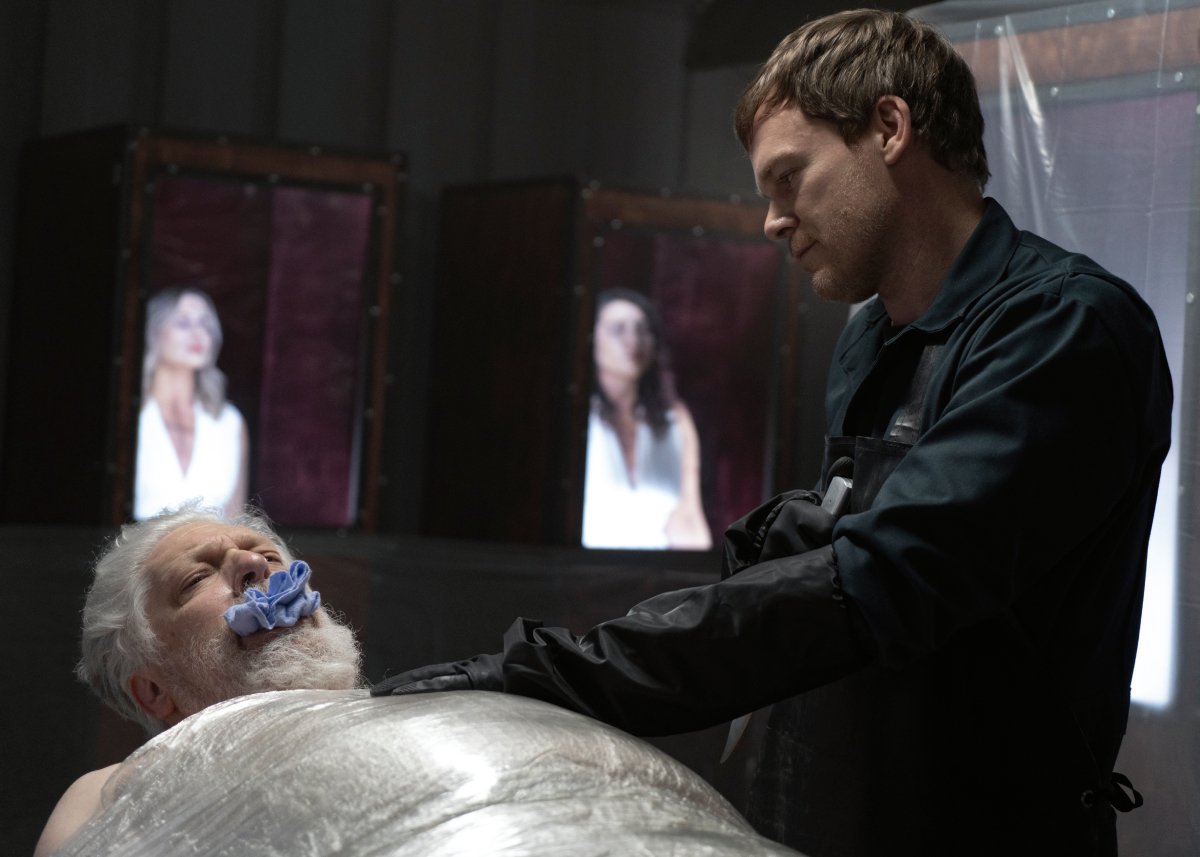 This is a callback to the pilot episode. "It was sort of designed that way because the very first episode of the show, Dexter kills this pedophile choir director and he showed him the two bodies, so we had the bodies in the room," Reynolds continued. "So we knew we wanted to sort of bring it full circle."
Don't miss the season finale of 'Dexter: New Blood'
There's only one episode to go of Dexter: New Blood and the season finale is sure to have quite a few shocking twists and turns. Although Kurt is dead and gone, he's not Dexter's only problem. Angela has been digging into Dexter and the Bay Harbor Butcher and getting closer and closer to the truth.
In the final scene in episode 9, Angela finds an anonymous note in her mailbox that reads, "Jim Lindsay killed Matt Caldwell." Inside the letter was one of the titanium screws from Matt's leg. Will Dexter finally go down for his crimes?
Dexter: New Blood airs on Showtime at 9 p.m. ET on Sundays.
Source: Read Full Article