"Dallas Cowboys Cheerleaders: Making the Team" is returning to CMT this Fall for its 16th season! The reality show is not only the network's most popular series, but also its longest-running one, with its first episode premiering all the way back in 2006.
According to CMT, filming of the newest season is already underway, which means that 52 hopeful cheerleaders have already begun training and competing at a rigorous training camp in Dallas. Each cheerleader is of course vying for a spot on the iconic Dallas Cowboys Cheerleading team.
This latest season comes after a very different Season 15 due to the COVID-19 pandemic. The restrictions led to "an unprecedented virtual audition process, the first-ever DCC Summer Training Camp inside a 'bubble,' and the most veteran cuts in show history," according to a press release about the show's renewal. Yet CMT is promising that Season 16 will be just as attention-grabbing and even more exciting. They revealed that "with more auditions and contestants than ever before, the competition is stiff and the pressure remains at an all-time high as the candidates work to perfect new technically-challenging routines." Since Season 16 is currently in production, when can fans finally watch the new season?
When does Season 16 of "Dallas Cowboys Cheerleaders: Making the Team" premiere?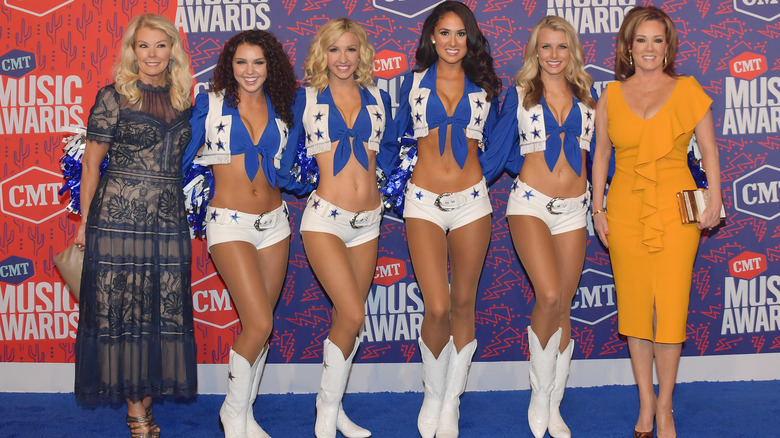 Fans of "Dallas Cowboys Cheerleaders: Making the Team" won't have to wait too long for the newest season since it's coming back early this fall! CMT announced that the Season 16 premiere will air on Friday, September 17 at 9 PM ET/PT on the network. While its pandemic-focused 15th season aired on Tuesdays, the network decided to switch the show back to Fridays, saying in a press release, "The much-anticipated series will return to its original time slot this Fall."
Season 16 also kicks off much sooner than its previous season did. Season 15 had premiered on November 24, 2020 instead of in September, perhaps due to delays caused by the COVID-19 pandemic. Fans have a bit of wait in-between seasons as the last new episode of the series aired back on January 12, 2021. And if it's anything like past seasons, fans can expect Season 16 to have about 13 episodes.
"Dallas Cowboys Cheerleaders: Making the Team" made an announcement that the show would be renewed for a 16th season on Twitter, writing, "It's official! #DCCMakingTheTeam will be back for Season 16 on Friday, September 17th on @CMT." They also included some photos of cheerleaders and the coaches from the show within the post. With all that said, who should we expect to see on the show when it returns in September?
There will be some familiar faces in Season 16?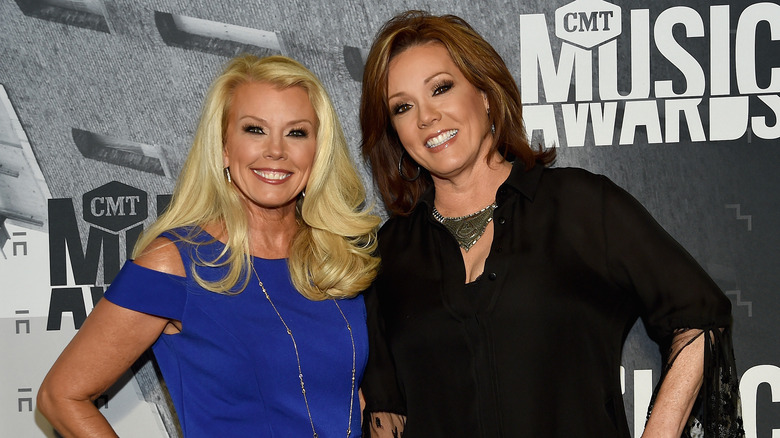 When it comes to the cast of Season 16 of "Dallas Cowboys Cheerleaders: Making the Team," fans can expect longtime coaches, Judy Trammell and Kelli Finglass, to return for another season. Judy is the head choreographer and has worked with the organization since 1984. According to her CMT bio, her duties include "choreographing and producing halftime extravaganzas and routines for sideline and pregame performances at the Dallas Cowboys home games." As for Kelli, she's a former Dallas Cowboy cheerleader herself who now leads the squad as its director. According to her bio, she's known for both her "exacting expectations" and her "commitment to each cheerleader." 
As for the cheerleaders themselves, fans will just have to wait to see which 52 hopefuls will stand out this season. Whether it be rookies or veterans, we'll get to meet a whole different group of women when Season 16 premieres. 
Of course, there'll be some famous faces making appearances on the show, but according to CMT, "Guest choreographers will be revealed at a later date." People reports that during Season 15, fans saw "Bachelor" star and former Cowboys cheerleader Melissa Rycroft Strickland appear as a judge and a mentor, as well as sportscaster Erin Andrews and country singer Mickey Guyton. We'll probably get a better idea of the cast when CMT releases a trailer for Season 16, which if it's anything like past seasons, should be released in August, a month ahead of its premiere. 
How to watch full episodes of "Dallas Cowboys Cheerleaders: Making the Team"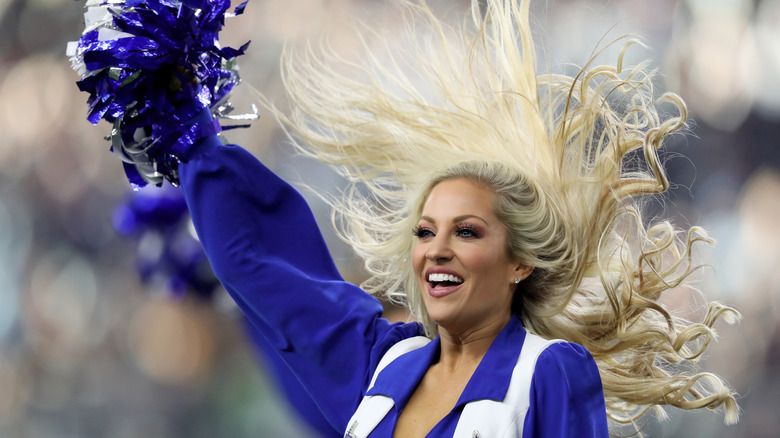 Fans have a few options when it comes to where they can watch full episodes of "Dallas Cowboys Cheerleaders: Making the Team." Of course, viewers can tune in to the CMT network, where new episodes will air Friday nights at 9 PM ET/PT beginning on September 17th. Yet for fans who miss those episodes or who may want to catch up on old episodes of the series, full episodes are available on CMT.com and the CMT app by logging in with your cable provider.
For fans who don't have cable, full episodes of "Dallas Cowboys Cheerleaders: Making the Team" are available for streaming on AT&T TV NOW, Sling TV, and Amazon Prime. According to Exstreamist, Netflix used to have episodes of the reality TV show but they have since been removed.
For those looking for past clips of the show, fans can follow the show's official accounts on Facebook, Instagram, Twitter, TikTok, and YouTube. They can also get in on the conversion by using the hashtag #DCCMakingTheTeam when the show airs on CMT.
Source: Read Full Article