What could be more romantic than spending Christmas in a castle? In her new Hallmark Channel Christmas movie, Christmas at Castle Hart, Lacey Chabert's character lives out a fairytale when she travels to Ireland for the holidays and ends up falling in love with an earl. For the actor, the experience of filming the movie at an actual castle in Ireland was like finding herself in a real-life Hallmark movie. 
Lacey Chabert falls for an earl played by Stuart Townsend in 'Christmas at Castle Hart'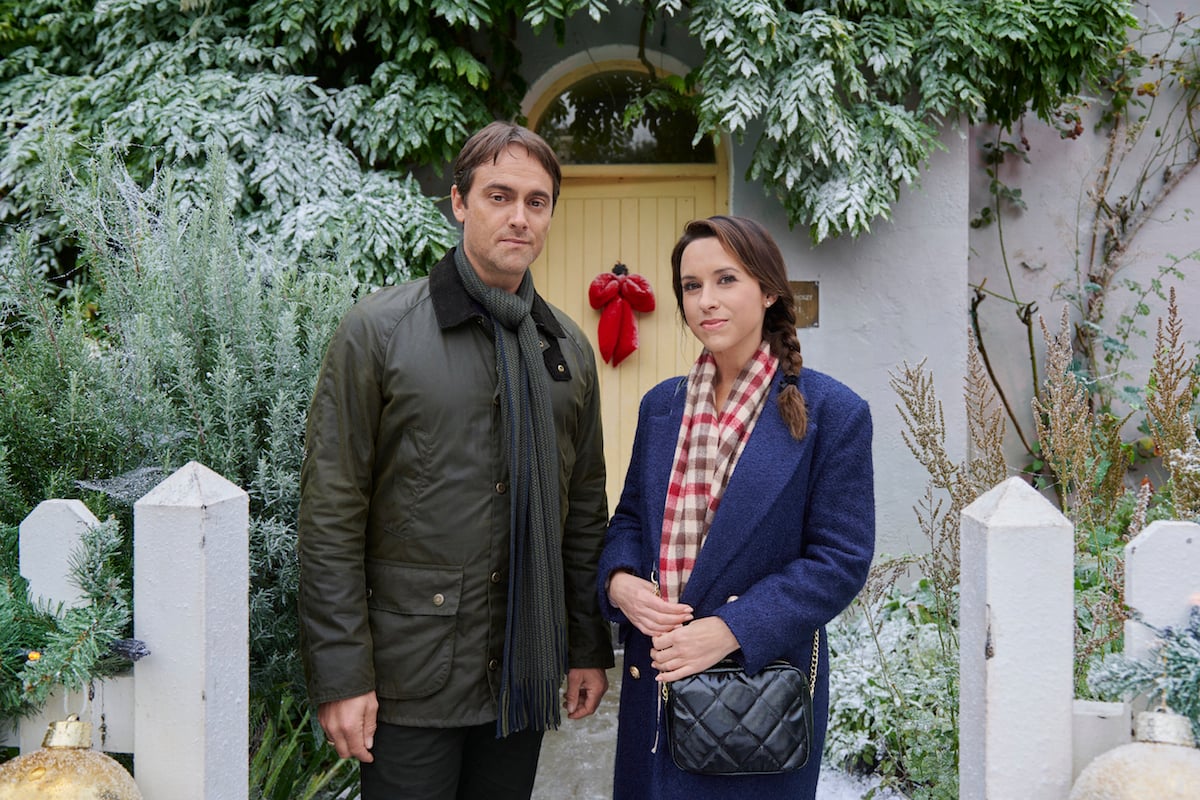 A cast of mistaken identity leads to romance in Christmas at Castle Hart, which also stars Stuart Townsend. Chabert plays a recently divorced woman named Brooke Bennett who travels to Ireland, where she plans to search for her Irish roots. Instead, she ends up meeting the charming Aiden Hart, the Earl of Glaslough (Townsend) in a pub. But things get complicated when Brooke and her sister Margot (Ali Hardiman) are mistaken for high-profile event planners, and they end up being hired to host an epic Christmas party as his castle. Aiden and Brooke begin to fall for each other, but how will he react when he learns she's now who he thinks she is?
'Christmas at Castle Hart' was filmed in Ireland 
Christmas at Castle Hart, which was filmed on location in Ireland, is likely to inspire more than a few viewers to start planning a vacation to the Emerald Isle. For Chabert, making the film offered her a chance to spend time in a country she'd never had a chance to visit. 
"I thought everything was so beautiful. I was in complete awe," the actor said during a Nov. 22 Facebook Live with her co-star Townsend. "I had never been to Ireland before and I'd always wanted to visit. I was just absolutely thrilled to have the chance to be there, to work there."
For Townsend, making Christmas at Castle Hart was a homecoming after several years away. The return was particularly special because he got to both reunite with his family in Ireland and bring his two sons with him on the shoot.
"For me, [filming in Ireland] was amazing because it's my country. It's where I'm from," he said. "But I hadn't been back for about three years. So, I got to go home … it was just a really beautiful experience."
Lacey Chabert said staying in Dromoland Castle was like being in a Hallmark movie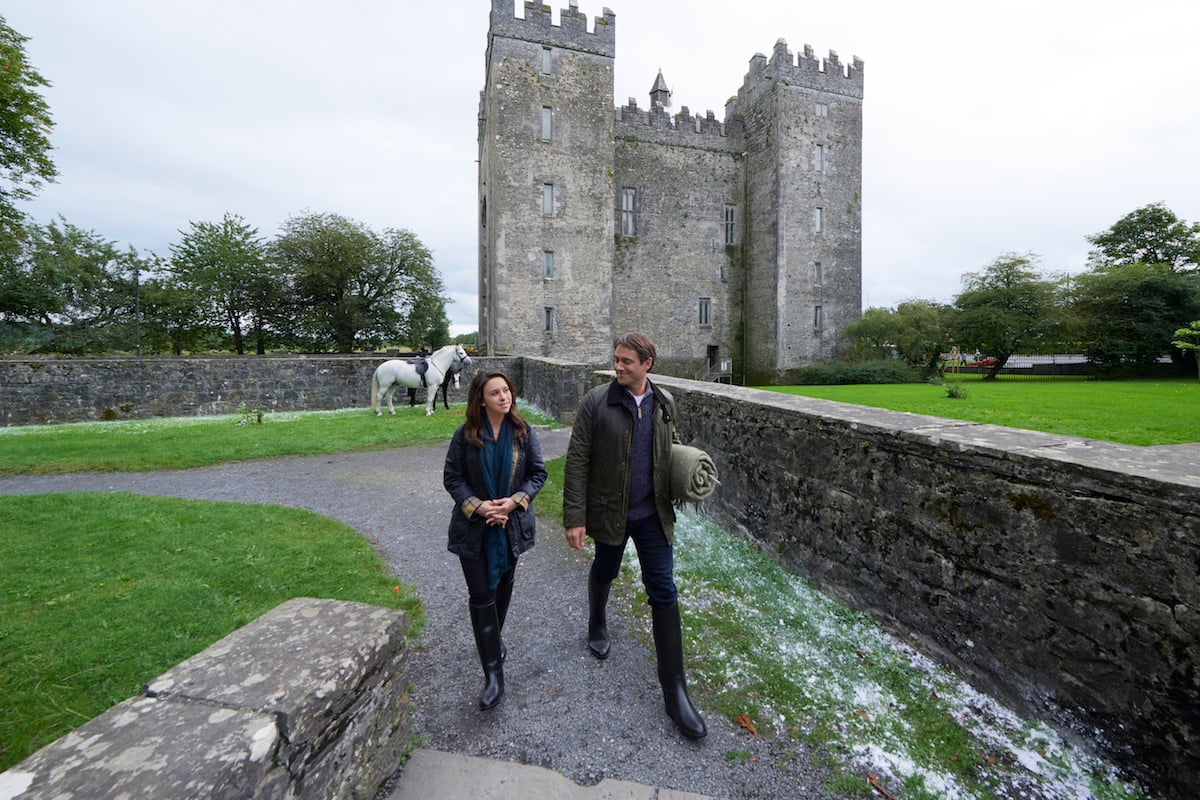 Filming for Christmas at Castle Hart took place at Dromoland Castle in County Clare. It's a 19th-century castle that's now a five-star hotel. The actors also had the opportunity to stay at the castle while they worked on the film. 
"We got to film in the castle and stay at Dromoland Castle," Chabert said. "It was dreamy … I felt like I was actually living a Hallmark movie with that experience."
Townsend agreed.
"We honestly had some of the most spectacular locations you can find in Ireland," said the Queen of the Dammed actor. He added that filming in the castle was "extraordinary."
"That castle is something people spend their whole lives saving up to go to. So for me, I just felt really blessed that we got to stay there," he said.
Overall, Christmas at Castle Hart "showcases the beauty of Ireland and the magical nature of Ireland," Townsend said.
"We get to take you guys with us on an Irish adventure," Chabert said. "It was such an amazing experience."
Christmas at Castle Hart airs Saturday, Nov. 27 at 8 p.m. ET on Hallmark Channel.
Source: Read Full Article