It's hard to believe it's been a whole decade since Shaunie O'Neal — ex-wife of the legendary Shaquille O'Neal — started the reality sensation that is "Basketball Wives." In a 2021 interview with Tamron Hall, she explained how her marriage to Shaq inspired her to start the show. "… I just felt like I was constantly supporting him, which is fine," she said. "I was a mom of five, and it was a lot, so I never really had the time. I had so many aspirations, so many dreams, so many goals that just weren't supported in that lifestyle at the time."
Once she and Shaq divorced, though, Shaunie finally had the space to make a name for herself. "I know I have great ideas," she said. "It's time for me to put myself first … and have some type of legacy for my kids. Because their dad is who he is and he's amazing, and I want to be amazing too."
Ten years later, "Basketball Wives" is still going strong. So when does the next season start, and what can we expect? Here is everything we know so far.
When will Season 10 premiere?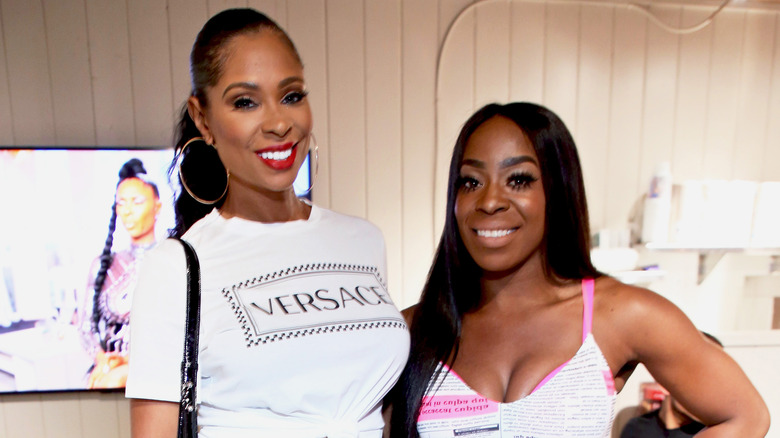 Season 10 of "Basketball Wives" does not have an official release date yet. As of June 3, production had yet to commence but was slated to begin soon, according to Hip Hollywood. The previous season, Season 9, premiered in February and ended in March, airing every Tuesday, per IMDb, while Season 8 ran from June to October and aired on Wednesdays. If Season 10 films this summer/fall, we can probably expect it to premiere early next year.
According to The Jasmine Brand, most seasons of "Basketball Wives" have somewhere in the ballpark — or the court — of 18 episodes. Season 9, however, only had seven, as production was presumably cut short due to the COVID-19 pandemic. The season saw the members of the cast renting out a mansion together for a "staycation," essentially forming a lockdown pod. This season of the show was so short it didn't even have a reunion.
Now that the pandemic seems to be slightly curbed — for now, at least — we hope that Season 10 to be a full-length season, unless the Delta variant sends us into another lockdown.
Quite a few cast members are coming back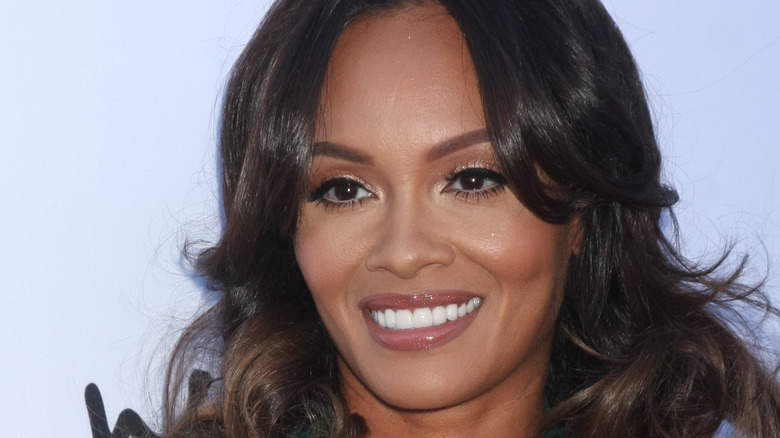 Evelyn Lozada, a cast member since Season 1 of "Basketball Wives," announced she will not be returning for Season 10. She told the E! News show "Just the Sip" that being on the show takes a lot of energy, and it's not exactly the best energy to be around. "Sometimes you have to say, 'Alright, I got to walk away from this. I have to close the door,'" she said.
But, in her place, four previous cast members are said to be returning. Brooke Bailey, British Williams, DJ Duffey, and Angel Brinks — who all appeared on the spin-off "Basketball Wives: LA" — will be joining the cast of Season 10, reports Hip Hollywood. In addition, Brandi Maxiell, who also appeared on "Basketball Wives: LA" and Season 6 of "Basketball Wives," may also be rejoining the series. Mainstays Jackie Christie, Malaysia Pargo, Jennifer Williams, and Nia and Noria Dorsey will also be back on the small screen for Season 10. Shaunie O'Neal, meanwhile, will appear this season in a reduced capacity, as she continues to develop new content for the network, per Hip Hollywood.
Here's where to watch 'Basketball Wives' Season 10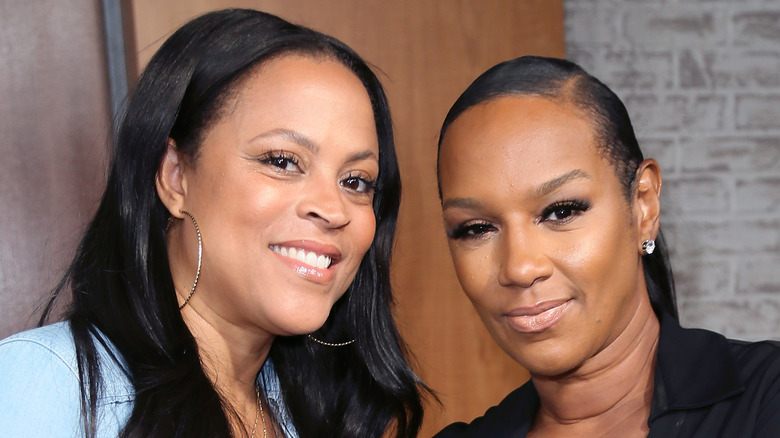 Like all of its previous seasons, Season 10 of "Basketball Wives" will most likely air on VH1, with episodes available after airing on VH1's website and mobile app. Seasons 8 and 9 are available to stream in full on VH1's website with an active cable subscription or a free 24-hour pass.
The show is a bit more difficult to watch without a cable subscription (or a friend with one), but there are still ways to watch Season 10. All nine seasons are available to purchase on Amazon, presumably with an option to buy a season pass once Season 10 begins airing. If you buy a season pass, you pay for the whole season upfront and get each episode as it's released. If you want to binge the past nine seasons before the new one airs, all past seasons are available to stream on Paramount+ (they're also available to purchase on Google Play and YouTube).
Although the past nine seasons have aired on VH1, there is a chance the network could change for Season 10. Season 6 of "RuPaul's Drag Race: All Stars," which usually aired on VH1, moved exclusively to Paramount+, per Entertainment Tonight. Could "Basketball Wives" be the next show to jump ship — particularly because they have a deal with Paramount+ as well? Perhaps the show may permanently move to a streaming service, but that remains to be seen.
Source: Read Full Article