New year, new TV shows. And for fans of costume, historical, and period dramas, then 2022 is shaping up to be a very good 12 months. From the second season of Bridgerton to a new show from the creator of Downton Abbey, there's no shortage of exciting stuff coming to TV screens this year. 
Here are eight upcoming period drama and historical TV shows to watch in 2022:
'Women of the Movement' premieres Jan. 6  
Droughtlander comes to an end on March 6, when the sixth season of the steamy romance series premieres on Starz. The new episodes see Claire (Caitriona Balfe) and Jamie (Sam Heughan) confronting new challenges that threaten the stability of their home on Fraser's Ridge. Meanwhile, the Revolutionary War is looming and the Fraser family must prepare for the coming conflict. 
Outlander Season 6 premieres Sunday, March 6 at 9 p.m. ET on Starz.
'Call the Midwife' Season 11 and 'Sanditon' Season 2 also premiere in March on PBS 
Unsurprisingly, PBS has a full slate of period dramas on tap for 2022. March 25 brings the premiere of Call the Midwife Season 11. Plus, Sanditon, which was inspired by an unfinished Jane Austen novel, returns for a second season after getting a surprise renewal in May 2021.
Meanwhile, PBS kicks off 2022 with a new adaptation of Around the World in 80 Days starring David Tennant as Victorian adventurer Phileas Fogg (premieres Jan. 2) and the second season of All Creatures Great and Small (premieres Jan. 9). The second season of the Freudian mystery series Vienna Blood also premieres Jan. 9.
'Bridgerton' Season 2 drops March 25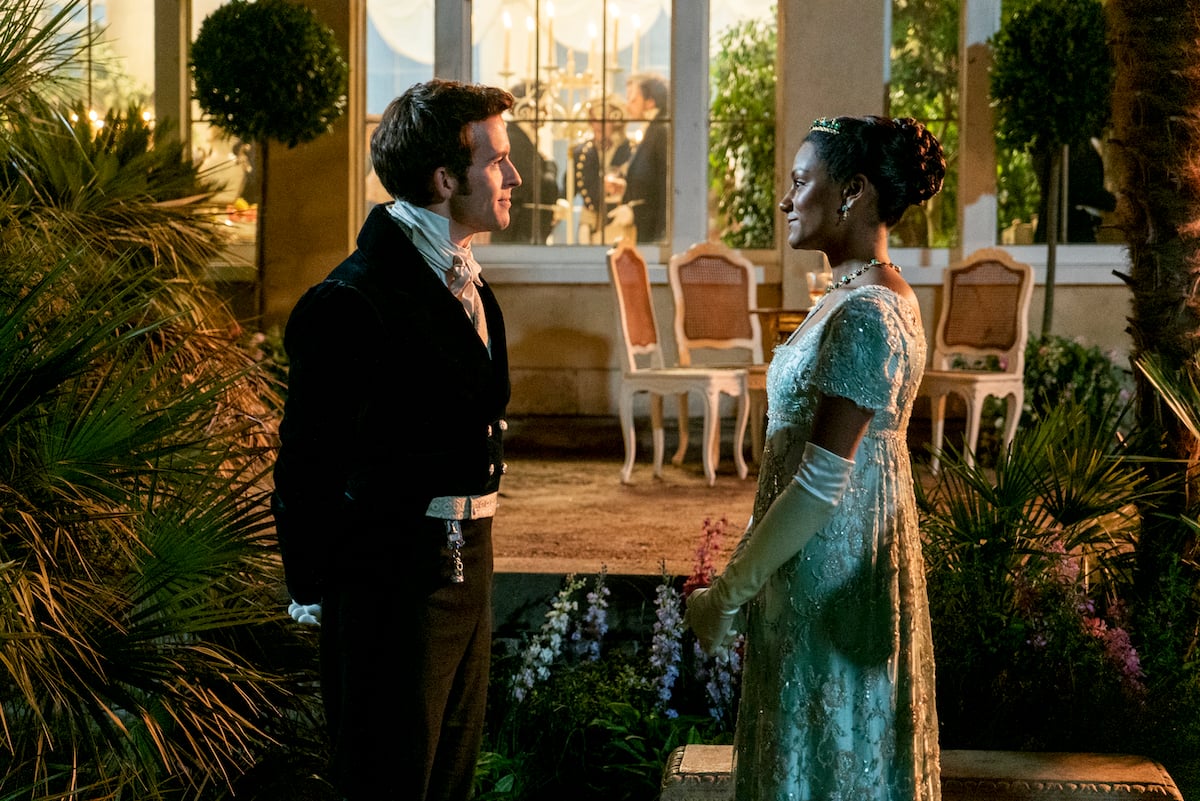 Bridgerton Season 1 was a mega-hit for Netflix. The streamer is undoubtedly hoping fans are just as enamored with the show's second season, which drops March 25. This time around, the focus shifts to Anthony (Jonathan Bailey) and his romance with Kate Sharma (Simone Ashley).
Bridgerton Season 2 releases March 25 on Netflix.
More period dramas to look forward to in 2022 
A number of other historical and period dramas are in the works for 2022, though they don't yet have release dates.
A reboot of the 1992 comedy A League of Their Own is coming to Prime Video. The new show offers a fresh look at the women of the All-American Girls Professional Baseball League, which was founded in 1943.
Julia Roberts stars in Gaslit, a Starz drama about Watergate that tells the stories of lesser-known figures involved in the scandal. Roberts plays Martha Mitchell, the wife of Nixon's attorney general John Mitchell (Sean Penn). 
Pachinko, an adaptation of Min Jin Lee's historical novel of the same name, is coming to AppleTV+. It's an intergenerational saga about a Korean family that immigrates to Japan in the early 20th century.
U.K. audiences will get to see Peaky Blinders Season 6 sometime in early 2022 on BBC. There's no word yet on when the final season of the Shelby family saga will land on Netflix, but U.S. fans can likely expect to see the new episodes sometime next year.
Check out Showbiz Cheat Sheet on Facebook!
Source: Read Full Article