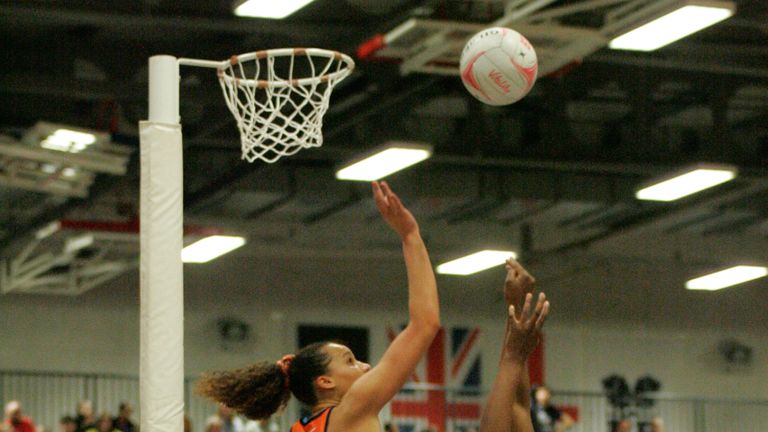 After a thrilling Vitality Superleague season that ended in title glory for Manchester Thunder, the Sky Sports team have selected their Vitality Netball Superleague Team of the Year.
It's very much awards season after a memorable league season gave way to a dramatic Grand Final.
Sam Cook (Player of the Year), Sophie Drakeford-Lewis (Young Player) and Sara Bayman (Coach) walked away with the main awards on Saturday. Joyce Mvula claimed the Sky Sports Fans award and the official All-Star Seven was announced last weekend so we have asked the Sky crew for their thoughts on those that have stood out.
It's all part of the fun and we will be putting the decision out to you via our Twitter feed too as we reflect on a memorable season. For now here is our selection…
GK – Sam Cook (Severn Stars)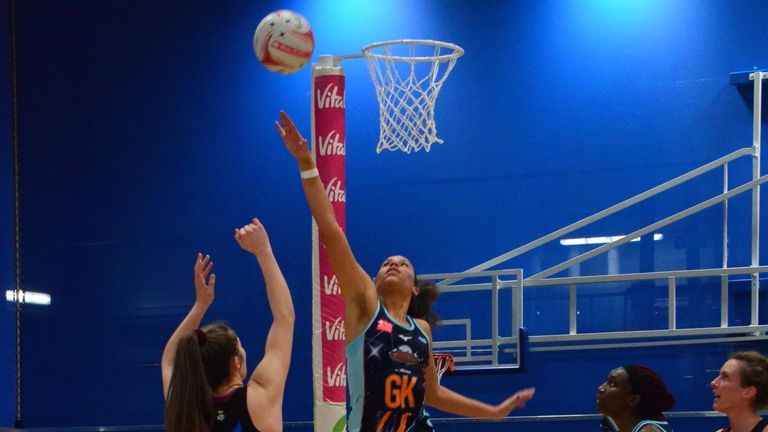 It was a close call between Sam Cook and Raz Quashie who has also had a fantastic season off the back of her Roses debut last year but for me Sam gets it because at times she has almost single-handedly won games for Stars.
Sam's form built throughout the season and was phenomenal during the last few weeks – she was instrumental in wins against Thunder, Sirens and Storm.
She was Sky Sports' POTM against Storm – her battle with Sigi Burger was hugely anticipated – and what a pleasure it was, witnessing her reading of the game, timing and athleticism as she, and her side, came out on top.
She even nailed her post-match interview too, a true pro! Gail Davis
GD – Fran Williams (Wasps Netball)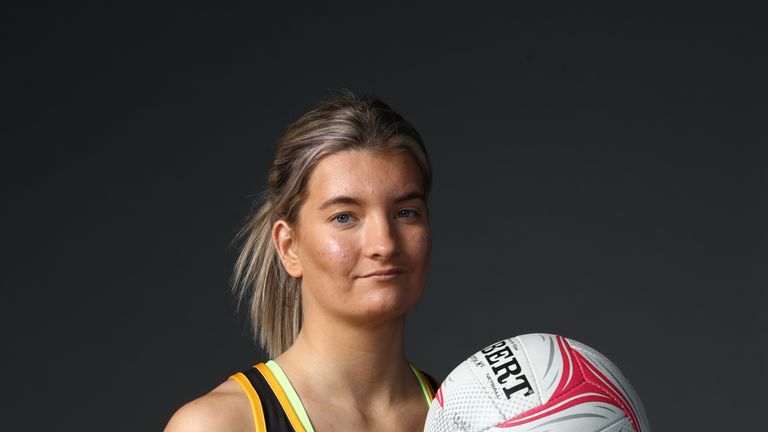 Since her England senior debut versus Uganda in November, Fran has continued to get better and better. Her development through the ranks with England Netball has been impressive, captaining the U21 squad and she's now flourishing in the senior ranks.
She's in the perfect environment at Wasps with the experience of players like Rachel Dunn and Jade Clarke around her, and re-signing with them this season was no surprise.
The 6ft tall 21 year-old is very dynamic and intelligent on court. Fran will continue to grow and that, for any Goal Attack whether in the Vitality Netball Superleague or on the international stage, is a scary thought. Katharine Merry
WD – Nat Panagarry (Loughborough Lightning)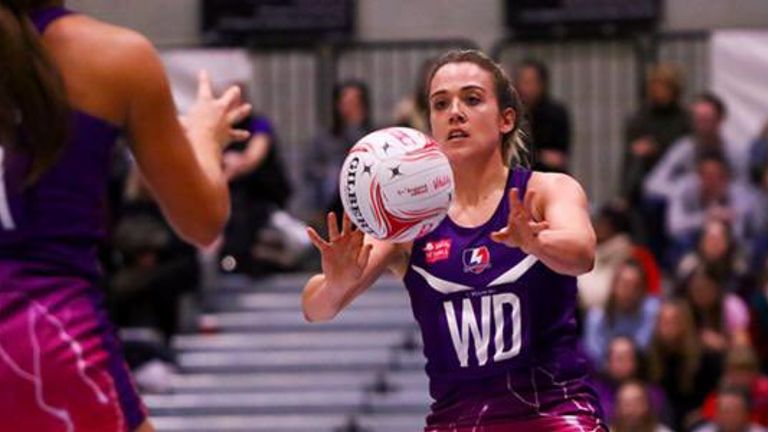 After a sticky start to the season for her team, Lightning's captain Nat Panagarry has shown the discipline and heart that new coach Sara Bayman has stamped all over this side.
Nat was a big part of the late surge for the top four and with the injury to Beth Cobden, her consistency and leadership on court could see her push for a place around the England set-up come the World Cup. Caroline Barker
C – Jade Clarke (Wasps Netball)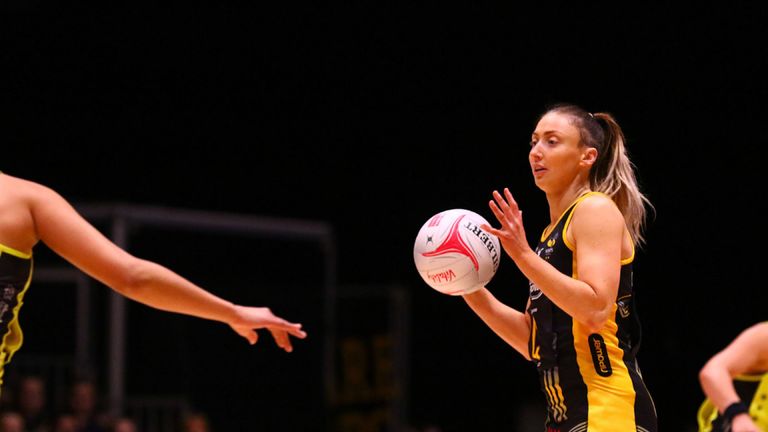 I think Jade Clarke is playing the best netball of her life at the moment which is brilliant for England too. I think she's been absolutely incredible all year for Wasps and is one of the reasons they came through games in the way that they did.
Last year we were mixing her between Centre and Wing Defence, I think that she's totally owned the Centre position this year. She's really worked on her attacking game. In defence, she's a pain to play against because she's such a hassler and she gets so much ball.
For me, also, it's how happy she is. She's just so confident on the court at the moment. She's got a smile and she leads Wasps so well.
It's not always through vocals, it doesn't need to be, it's about her actions and what she does with the team. The team love her and she sets that environment up. When you look across the court and you've got Jade Clarke standing in the middle of the court, you feel very happy about that. Tamsin Greenway
WA – Liana Leota (Manchester Thunder)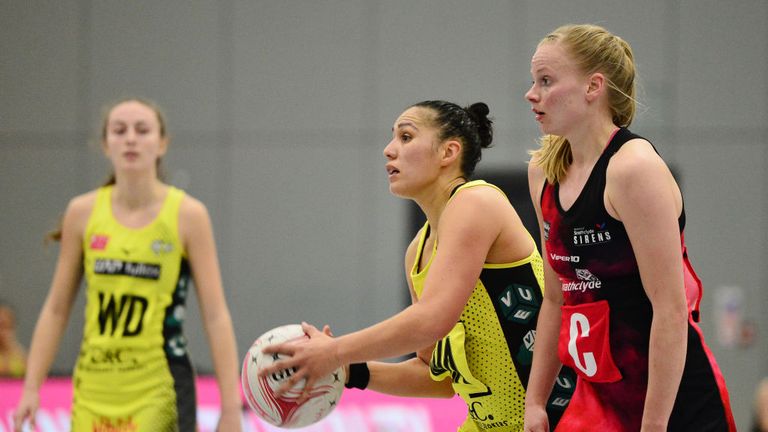 I can't see past Liana Leota when it comes to the WA position. Liana's athleticism, skill set, and incredible work rate make her a force to be reckoned with in mid-court.
Thunder have a hugely experienced squad. Liana is such a crucial part of that team and it feels like this season she's been almost unstoppable feeding so consistently and accurately into the circle.
Add to the mix that she juggles a family of five along with elite sport… I mean, Liana is a super woman. Hannah Wilkes
GA – Sophie Drakeford-Lewis (Team Bath)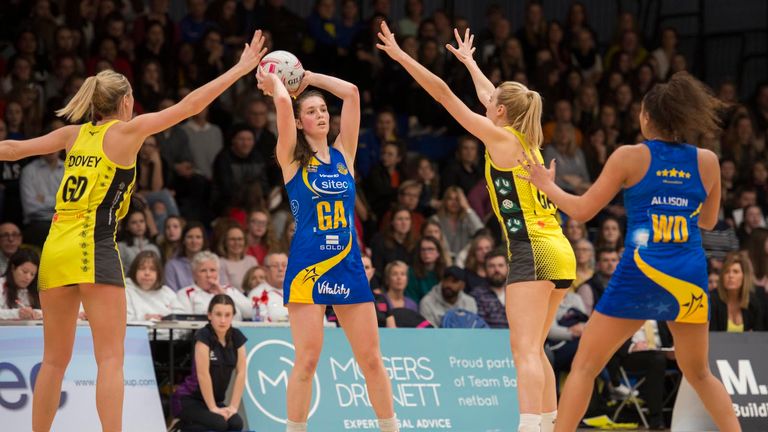 She has been the spear head Goal Attack for Team Bath this year and in defence her work rate has contributed and she has gained many an intercept for her team.
She has shown confidence beyond her years and has grown exponentially over the course of the season, finishing with a season shooting average of 87 per cent. Drakeford-Lewis has shown no fear, made defenders' heads turn and no doubt has a bright future to come in the Goal Attack bib. Pamela Cookey
GS – Joyce Mvula (Manchester Thunder)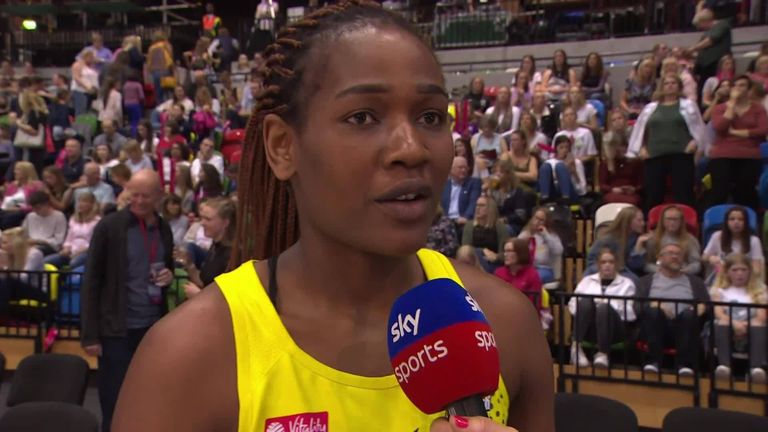 One of the toughest positions to select, youngsters have made their mark, veterans have excelled and new stars have emerged. The cases for Kalifa McCollin and Mary Cholhok are strong but for all-round consistency it comes down to Rachel Dunn and Joyce Mvula and the vote goes to the latter for an outstanding season.
Source: Read Full Article