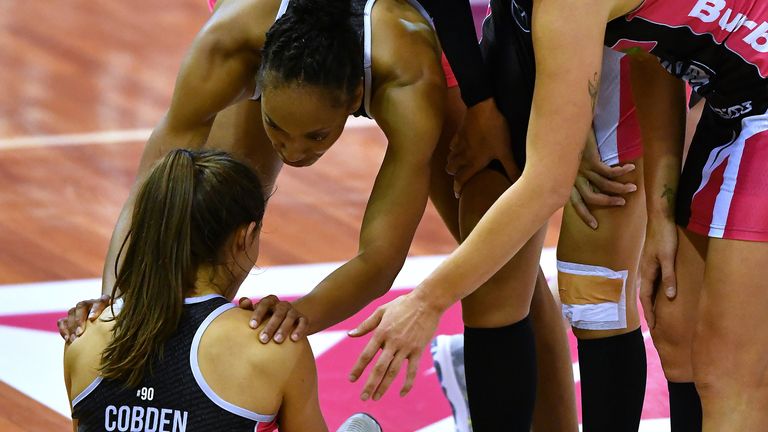 England have confirmed that the knee injury suffered by Adelaide Thunderbirds' Beth Cobden will keep her out of this summer's Netball World Cup.
Cobden, part of England's victorious Commonwealth Games winning squad last April, went down with the injury on Saturday and a statement from the Thunderbirds on Tuesday confirmed fears that a second ruptured ACL in two years had been suffered and the 26-year-old will now undergo surgery.
The mid-courter will now miss out on the Roses' final squad, due to be named on Thursday May 23 and coach Tracey Neville was quick to offer her support after Cobden's absence was confirmed by England Netball.
"Beth is an exceptional athlete and her contribution to our team over the last four years has been influential in the success of the Roses," said Neville.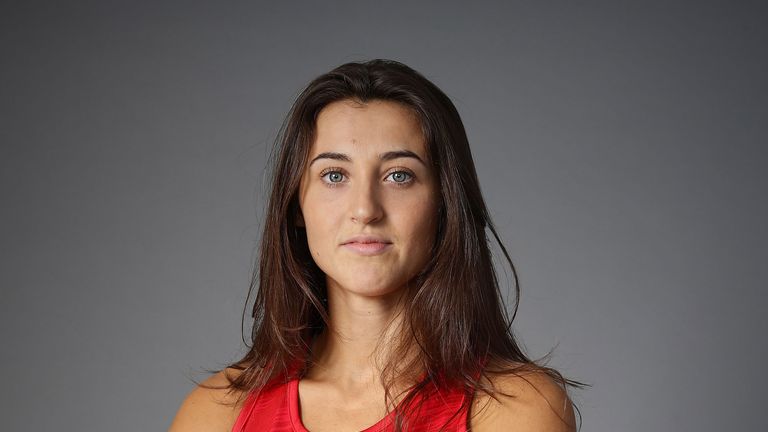 "To miss out on her first opportunity to go to a World Cup is devastating and we will do everything we can to ensure she is back on court soon."
Cobden also went down in last year's Vitality Superleague Grand Final for Loughborough but recovered sufficiently to earn a move to Adelaide and Australia's high profile Suncorp Super Netball competition.
Adelaide now begin the search for a replacement after the blow of losing the Roses star.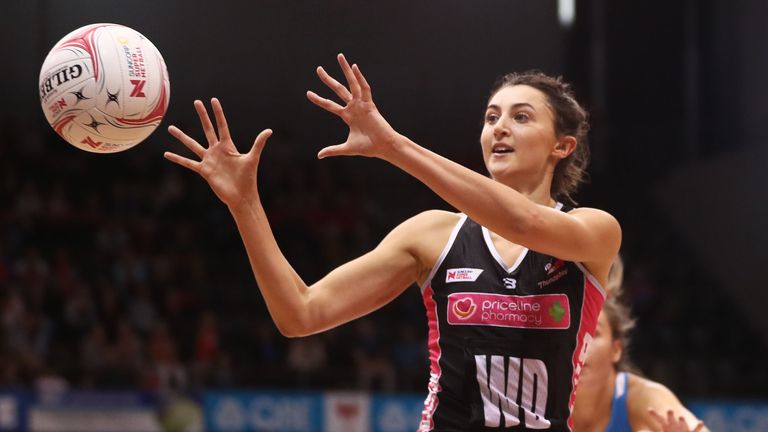 "We are saddened by the news regarding Beth's season-ending injury and our priority right now is supporting Beth and ensuring she is okay," Adelaide General Manager Melody Cooper told the franchise's website.
"Beth possesses amazing strength and will overcome this challenge. We love the contagious attitude Beth brings to the club and our focus is now on providing her the best recovery and rehabilitation."
Absolutely gutted for you @BethCobs1 ! …. you got this tho, you will smash rehab , you will come back stronger!! https://t.co/y4n8tQdlG3
Absolutely devastated for @BethCobs1 sport can be so cruel… unfortunately it is the harsh reality of playing to the highest level though. I know Beth will pick herself up & get back fitter, strong, becoming a better player & better person! Sending love xxx https://t.co/nkl13GCwOU
Chelsea Pitman and Nat Haythornthwaite, both Roses regulars over the last two years, have also suffered injuries recently although both are expected to be fit in the short-medium term.
Source: Read Full Article