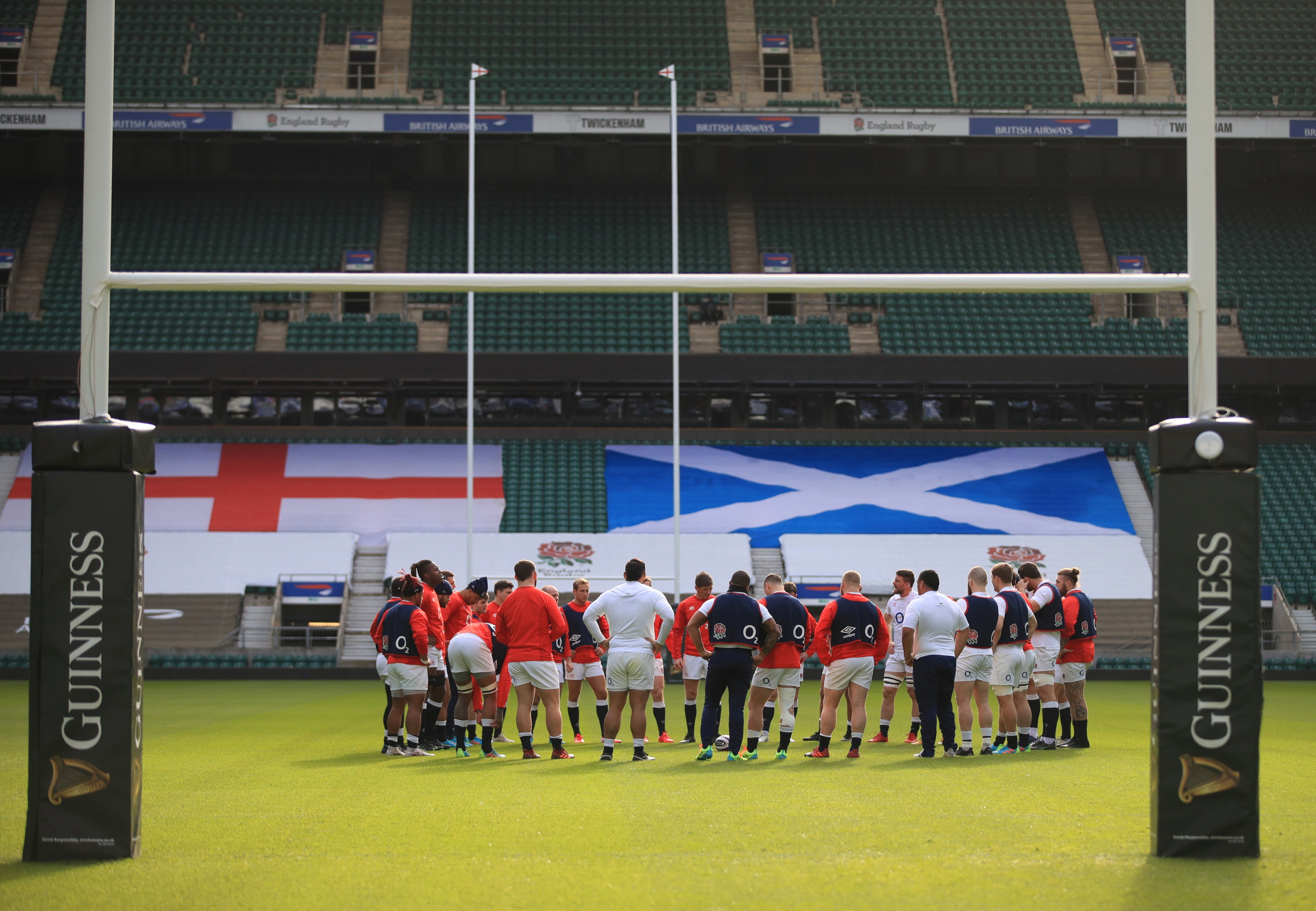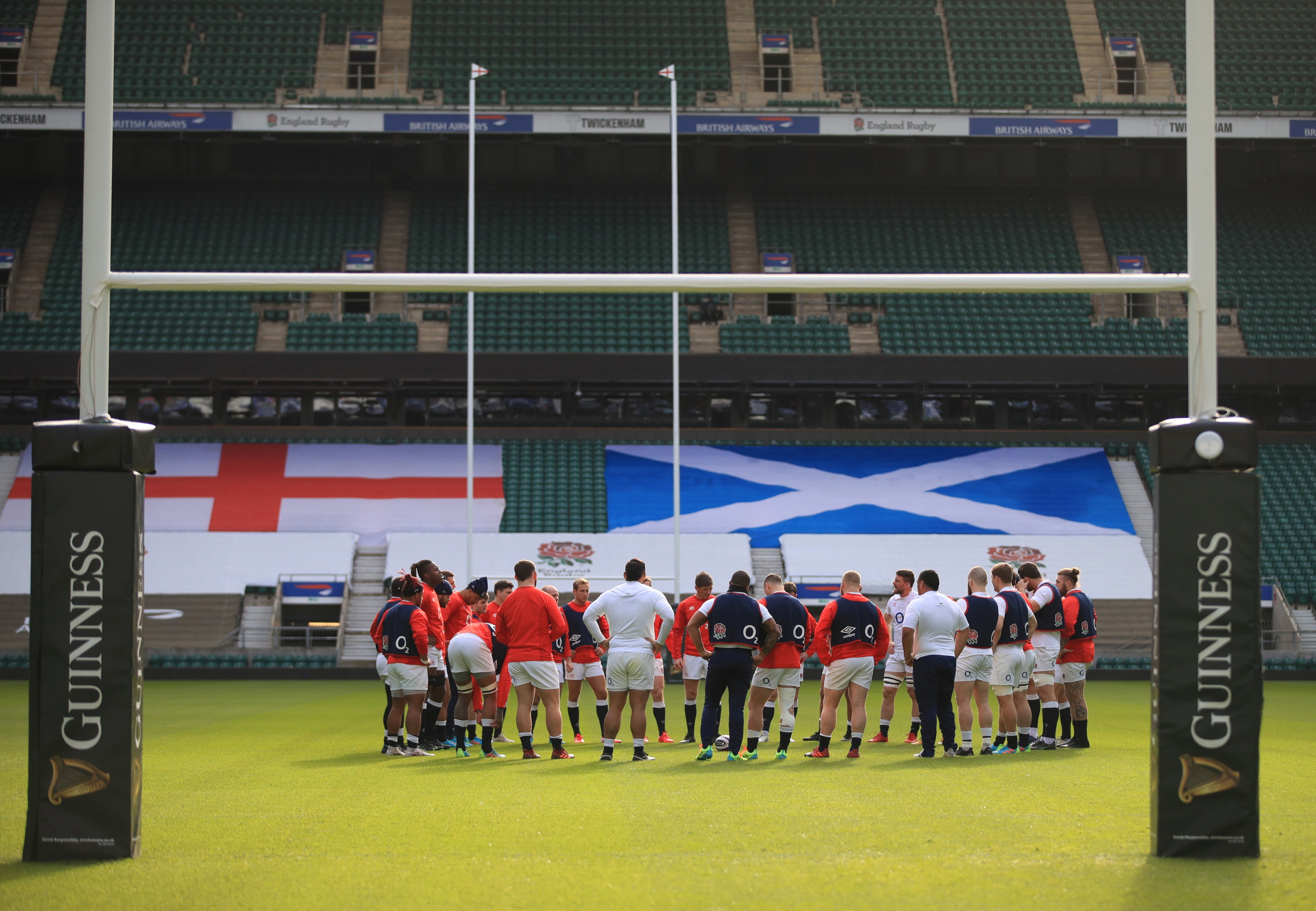 England welcome British rivals Scotland to Twickenham for their opening game of the 2021 Six Nations. The two countries first played each other 150 years ago, and it is fitting that rugby's oldest rivalry on Saturday afternoon – and the visitors will be desperate to kick-off the tournament in style. Scotland have not won at Twickenham in 38 years and England are the current holders of the Calcutta Cup after their 13-6 win at Murrayfield last year.
The Six Nations champions, considered by many to be the favourites for the tournament, will be looking for a strong start to the tournament and defend their crown with a win. England will also be looking for revenge from the two nation's 2019 clash when Scotland came back from 31-7 at half time and scored 38 unanswered points in a thrilling 38-38 draw. Scotland will have belief to come away with a positive result, as they won three Six Nations in a row – including huge wins over France, who were chasing a Grand Slam, and a first victory away at Wales for the first time since 2002. The Scots have started the Six Nations slowly in recent years, and so England will definitely be considered favourites ahead of the opening clash.
Follow all the latest updates live below, after the conclusion of Italy vs France.
Independent Rugby Newsletter
Live Rugby union coverage direct to your inbox every week
Read our full mailing list consent terms here
Independent Rugby Newsletter
Live Rugby union coverage direct to your inbox every week
Read our full mailing list consent terms here
FULL TIME: ITALY 10-50 FRANCE
Italy 10-50 France, 80 minutes
Danilo Fischetti is a blur as he arrives on to a pass, but the big prop was unlikely to take that at that speed even if fired right into his abdomen. It is instead just behind him and travels forwards from his right forearm, and that'll be all she wrote…
Italy 10-50 France, 79 minutes
Or maybe not – France again fall foul of referee Matt Carley at scrum-time. Poked towards the corner – can Italy finish with a final flourish? They'll drive from the lineout ten metres out.
Italy 10-50 France, 77 minutes
Louis Carbonel may be one of the most promising fly-halves in the world and getting better and better at Toulon, but he is ostensibly third-choice in his own age-group for France, such are their stocks of Under-23 fly-halves. He shows us a little of what he is about, dancing his way out of trouble down in the corner and surviving the hit of Federico Ruzza to stay infield and allow his scrum-half Baptiste Serin to clear. That may be Italy's final foray into the French 22.
TRY! Italy 10-50 FRANCE (Teddy Thomas, 74 minutes)
Hardly a study in execution, but Teddy Thomas jinks over for his second!
A powerful scrum, a slight edge on the blindside and an overlap just about executed, Thomas getting down low like a second slip to scoop the ball from by his left ankle, reset his feet and beat Monty Ioane's desperate attempt to shovel him towards the touchline and score.
Louis Carbonel fails with the conversion, but France have reached their half-century.
Italy 10-45 France, 73 minutes
Arthur Vincent is very much a no-fuss player who has quietly had a very effective afternoon. He's not Virimi Vakatawa, and never will be, but his hard-running has kept the Italian defence honest and Gabin Villiere nearly profits from the centre's hard charge.
Italy just about get back but France will feed a five-metre scrum…
Italy 10-45 France, 71 minutes
Grimly familiar for Italy, though – Gianmarco Lucchesi, replacement hooker, hits treble one rather than the treble-20. Two phases later, Italy are back within their own half and misfiring another lineout to hand possession France's way.
Italy 10-45 France, 70 minutes
Victory for Fischetti! Aldegheri gets too low and long in his attempts to properly dismantle the Italian scrum, but slips to floor as he tries to drive, and is rightly pinged by the referee.
Italy 10-45 France, 68 minutes
Relief for Italy at the scrum, with Dorian Aldegheri, a proper brute at the set-piece who isn't always first-choice for club Toulouse, again folding up Danilo Fischetti, but this time he's driven through his opposite number before Matt Carley has asked the players to set the scrum – Italy thump the free-kick away.
TRY! ITALY 10-45 France (Luca Sperandio, 65 minutes)
Brilliant!
We've seen nothing of Luca Sperandio all afternoon but that is a wonderful way to score your first try for your country. Jacopo Trulla churns his feet to open the space for his back-three colleague, shipping it on to the right winger who sprints away. Confronted by the final defender he drops it to his toe, lifting it beyond him, running beneath it and collecting his own kick as it tumbles into his arms. A brief dalliance with the idea of not putting the ball down comes to no harm, eventually, and he makes the conversion slightly easier, which is duly added.
Source: Read Full Article