"Every few weeks, I would check in with my husband to see if he had asked off and bought the tickets yet, he would say he was waiting for the plane ticket prices to go down," but they, of course, only went up in price.
A 29-year-old woman has taken to the internet for advice after she went on vacation by herself, leaving her husband behind after he waited too long to book their flights to New Orleans.
The story starts off in a highly relatable fashion — with a couple experiencing mild conflict while attempting to plan a vacation months in advance — but ends with serious drama and plenty of hurt feelings.
While the entire tale is impossible to verify as it was posted to an anonymous forum, the details seemed to strike a chord with Redditors who flooded the post with thousands of comments and upvotes.
It seems the most relatable aspect of the story was the conflict between one partner being good at planning and booking things well in advance and the other partner dragging their heels while waiting for prices to (fingers crossed) go down.
Read the entire tale for yourself, below.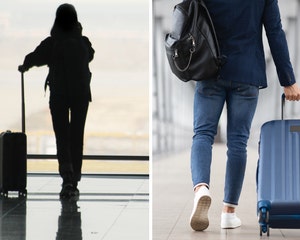 Husband Abandons Wife During Connecting Flight for Being Late – And The Internet Is Taking His Side
"AITA for going on vacation without my husband?"
"My husband (32m) and I (29f) planned a week vacation to New Orleans (in the US). We (but mostly I) have been planning this for months.
"Back in March, I told him I would plan most of it, where to go, and what to do, all he has to do was make sure he had the week off and buy the plane tickets. I spent the last few months researching what to do. I booked the hotel room, made reservations at places we wanted to try, I made a list of all the sites I wanted to see.
"Every few weeks, I would check in with my husband to see if he had asked off and bought the tickets yet, he would say he was waiting for the plane ticket prices to go down. Three weeks ago, I reminded him again and he said he had got off of work for the days but had forgotten to get the tickets. He looked online and the tickets were close to $1500/ticket. He said he was going to wait some more to see if they would go down.
"Last week, I asked if he had bought them yet and he said no. We looked again and the prices were still high. He said he wasn't willing to spend that much on them and asked how much money I would lose if I just canceled everything instead. He offered to have a nice staycation instead. I told him I was not willing to cancel everything because I spent so much time planning it. We argued and we didn't come to a conclusion. I wound up buying just one ticket for myself and when i flew out Saturday, I told him I was still going and he acted all surprised that I didn't want to stay home with him.
"I am in New Orleans now and he is blowing up my phone saying that I am an AH for still going without him. He was trying to get a ticket to come too but I told him if he came, he is getting his own hotel room because this is now my vacation away from him. AITA?"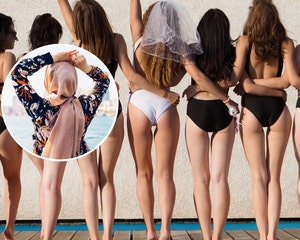 Muslim Woman Can't Wear Bikini in Front of Bride's Gay Best Friends, Cut from Bachelorette
How the post was received
One highly popular comment on the post read: "NTA [not the a–hole]. He literally had 2 tasks and plenty of time to complete them, plus reminders. I'd honestly be irritated that he dropped the ball and then didn't own up to it by buying the tickets at the high price. Consider that a procrastination tax and a lesson."
While another noted: "Has he never flown before? You don't wait for flights to come down .. you buy the tickets ASAP before they go UP. Inevitably. Virtually always. Airline ticket prices are supply and demand, nothing else. When a trip is two months out, the planes are still booked as almost empty, the supplies high, and the cost is low. When the trip is 10 days away the planes are almost full, and the supply is short, ergo the price is high. This is the way it has always worked. NTA. Enjoy the Big Easy."
Yet another showed how her husband could've dealt with mishandling the bookings: "NTA. This literally happened to my husband and I for our Japan trip. I did all the planning and all he had to do was book the hotels. We were going during cherry blossom season so I knew things would fill up fast, so I reminded him a year before, six months before, and three months before. Guess who finally checked hotels a month before and found that everything was booked? The difference is, my husband didn't try and get me to cancel the trip. He ended up booking five-star hotels and ate the cost because it was 100% his fault that we couldn't get more reasonably priced accommodations. OP's husband should've gotten the more expensive tickets and paid for the difference because it was his fault he waited so long to get his one task done."
What do you think?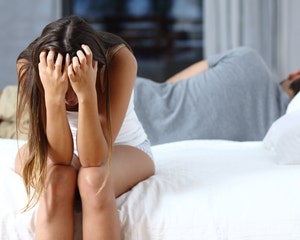 Woman's Boyfriend Had Sex with His Dying Friend – Now She Feels Guilty for Being Jealous
Source: Read Full Article