Meghan Markle is living a fairytale life. She's found love with a real Prince, one that has swept her off her feet and "moved" her into a literal castle. She's rubbing shoulders with one of the most beloved royal families — The British Royal Family. She was recently blessed with a healthy baby boy who goes by the name Archie.
If it weren't for the unusually large amount of haters trying to take her down, her life would be perfect. That being said, a fairytale isn't a fairytale without a bad guy.
Markle has gained so much in the last year or so, but she had to leave her Hollywood life behind to claim it. Now that she's starting to settle in, fans are beginning to ask — Can the Duchess of Sussex retain her title and return to her former Tinseltown status?
Meghan Markle left an ongoing role behind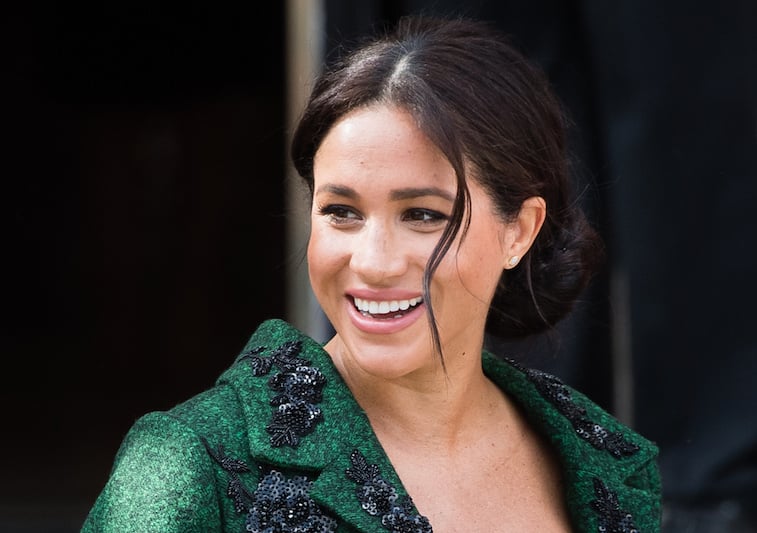 When Prince Harry pulled Markle away from her Hollywood life to show her the world, she was way more than a struggling actor. While a 100% rags to riches story would have been amazing, that's not quite what we have here. Instead, Markle had just begun to settle into Hollywood.
Remember when she starred in Horrible Bosses in 2011? That was the same year she got recruited to play paralegal Rachel Zane on the drama Suits.
2011 — that means when she "retired" in 2018 she was on the show for an impressive seven years. Her final credit was in the perfectly named episode, Goodbye.
Markle's departure was rather sudden and with the show ongoing, is it possible for her to rekindle a relationship with her Suits crew?
'Suits' producers tried to get Markle back on board
It's pretty clear that the cast and crew from Markle's "last" Hollywood adventure were pretty taken with her. When she gave birth to her bouncing baby boy, her co-stars were quick to congratulate her! But it isn't just her co-stars who miss her.
The producers of the show tried to pull all the strings they could to get her back on the show.
"No final figure has yet been arrived at but negotiations are likely to be opened in the very near future," a source from NBC Universal—who owns the show—revealed. "I've heard sums ranging from two to six million being kicked around and that sounds a lot – but it would be one of the biggest marketing coups in TV history."
With next year's season being the last, there's even more talk about her return, but there are just a few things standing in the way between Zane fans catching their favorite paralegal on screen.
Will Meghan Markle ever go back to Hollywood?
Markle's life is much more complicated than it once was. For one, she's a new mother and juggling shooting for a series and caring for her newborn would be beyond exhausting. But her new bundle of joy isn't the biggest problem on her plate.
As a working royal, Markle isn't allowed to have a job. Her full-time job is representing Her Majesty whenever and wherever she is needed.
There is a possible loophole though. If the network donated the money directly to a charity instead of writing checks in Markle's name, she might be able to get back to her Hollywood roots.
This loophole isn't confirmed though and even if the Queen recognized the validity of it, nothing is keeping her from closing it up. Not to mention, all of her work is supposed to relate to her new connection with the British Royal Family. Even if the profits would be donated, acting in the show has no real connection to the Royals.
Now, in the unfortunate event that she and her hubby separate, she could simply start up where she left off.
Can Markle return to acting?
It's clear that it would be difficult to impossible for the Duchess of Sussex to return to being a Hollywood celebrity. But, that doesn't necessarily mean she couldn't continue acting.
Royal historian Robert Lacey set out to "debunk" the working royal/working actress fiasco. According to him, there is one stage where Markle might be able to use her acting chops again — the National Theatre.
"It's not out of the question that we'd see a member of the royal family performing on the stage of the National Theatre one day. If Meghan is ever missing the excitement of acting, this will put her back in touch with show business in a very creative way. It is tailor-made for her and she will throw herself into it." – Robert Lacey
Considering she's a patron for the Theatre, this isn't too outlandish! Even if she doesn't get on the stage, she could lend her expertise behind the scenes. Perhaps Markle will go from actress to director…all while rocking her Duchess title.
Source: Read Full Article