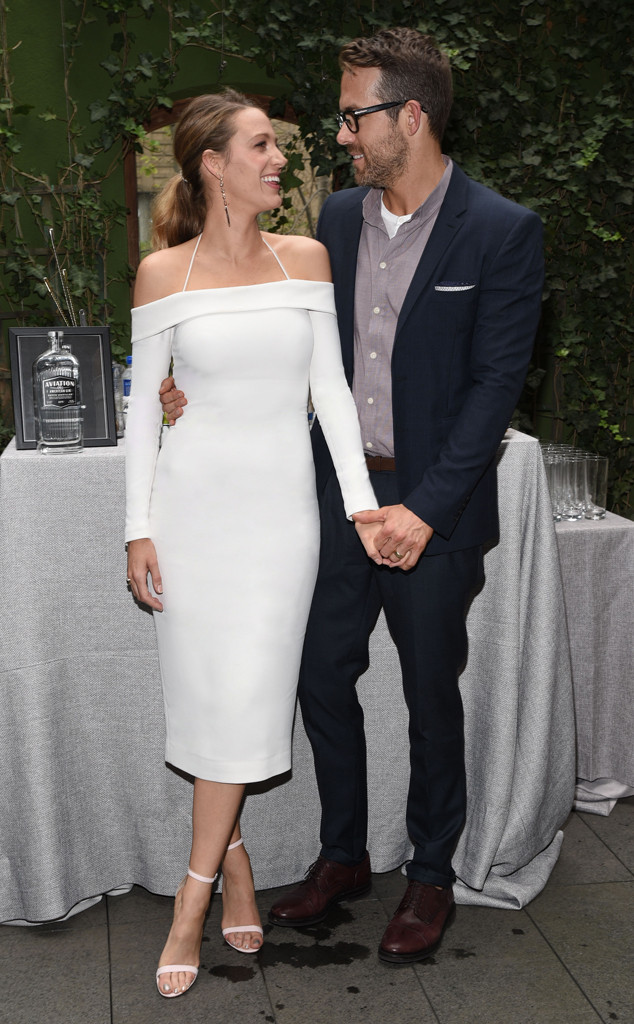 Michael Simon/startraksphoto.com
Usually when your husband takes to social media and shares one of the most unflattering pictures ever taken of you, you may chide him for his obliviousness.
Unless your husband handpicked the 10 most "oops"-riddled pictures of you and sweetly posted all of them to remind the world how much he loves you. And you're Blake Lively, so even a blurry, mid-blink pic is still pretty good.
And that is how Ryan Reynolds chose to publicly mark his wife's 32nd birthday in August, with a bit of affectionate trolling that has become their thing when they're in the mood to share just how into each other they are with the online masses.
Which, noticeably, they aren't always in the mood to do, but they do so enough that fans have become downright invested in their now quietly epic love story.
Celebrating their seventh wedding anniversary Monday, they're presumably planning something special, if not too raucous—their third child is on the way. "Normally, we make something for each other," Lively told E! News in 2014, back when their union was on the newer side. "Because that's something that lasts and isn't something you just found and bought in a store."
But how will they scratch our seven-year itch when it comes to a creative new way to sass each other on social media?
"It's sort of like what my dad used to say," Reynolds mused on Live with Kelly and Ryan in May. "'If you can't say anything nice, say something embarrassing.' So, that's sort of how we roll."
The Deadpool star added, "I think it's a sign of a healthy relationship, personally. I do." Asked if any of his public cracks about Lively ever got him into trouble, he said he figured their fans by now know that he kids. "It gets me in trouble, you know, at home," Reynolds quipped. "But I can handle that."
Adorably, the river runs both ways.
"Happy Birthday, baby," Lively wrote on Instagram when Reynolds turned 41 in 2017, captioning a photo of Ryan Gosling with her husband mainly cropped out.
View this post on Instagram
Happy Birthday, baby.
A post shared by Blake Lively (@blakelively) on
When Lively was busy tweeting teasers for her 2018 thriller A Simple Favor, Reynolds pleaded for answers to the secrets the movie promised to reveal.
"Oh darling, of all the secrets I'm keeping from you, this should be the LEAST of your concerns… trust me," Lively shot back.
Indeed, couples who don't take themselves too seriously but treat their relationship with reverence tend to be the winners at the game of togetherness.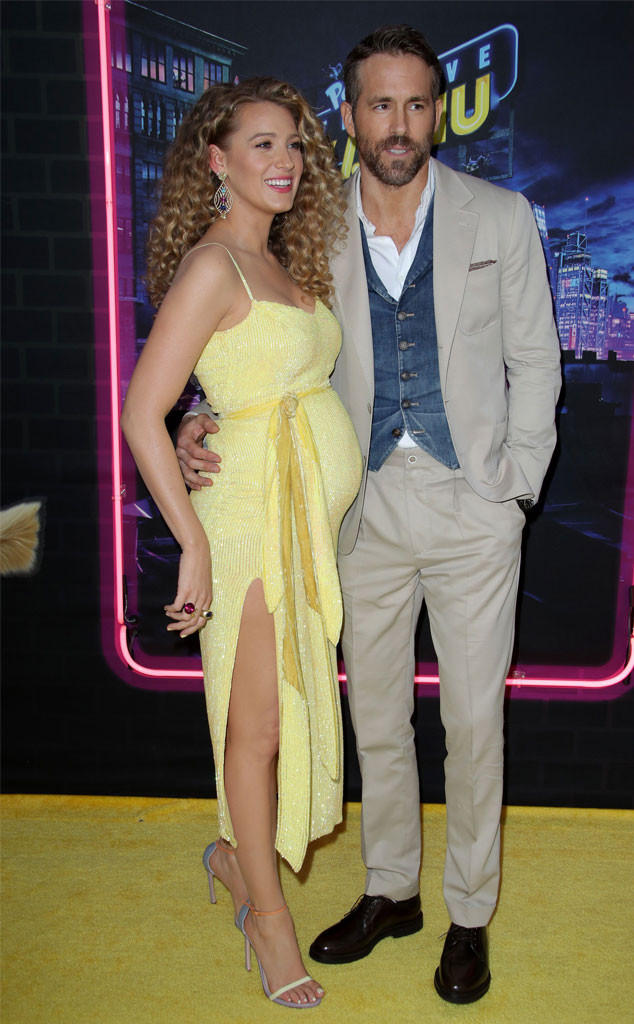 Matt Baron/Shutterstock
It also helps when they appear to be on the same page about everything that really matters—which, incidentally, is all the stuff that happens behind closed doors, as well as how they process what inevitably occurs out in the world in response to the image they put out there.
Though inevitably the proof of pregnancy reveals itself, especially if the blessed event coincides with Met Gala season, but so far Reynolds and Lively have welcomed two daughters into the world without the sort of fanfare that accompanies some famous-by-proxy little ones. Their names—James and Inez—weren't readily revealed and it's hard to imagine the circumstances surrounding their third child's birth being any different.
Moreover, despite the litany of couple pics on their respective Instagrams and the cheeky jabs indicating how pleased with each other they remain to this day, Mom and Dad do not share photos of their now 4 1/2 and 2 1/2-year-old kids, minus an occasional glimpse of a limb.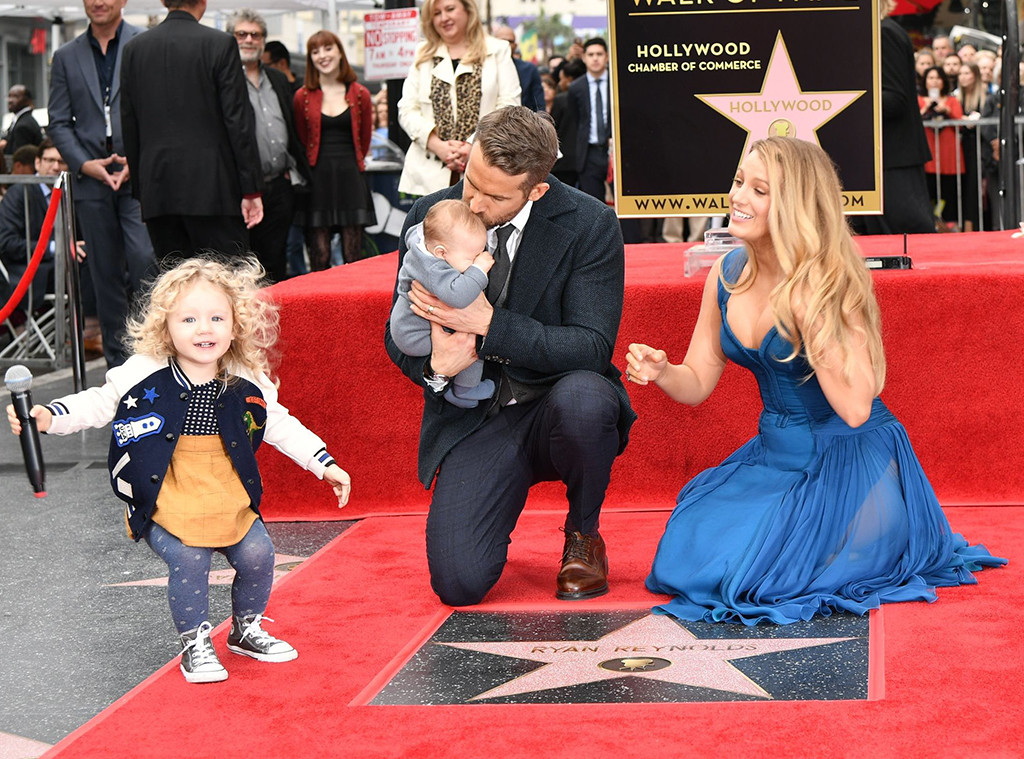 Rob Latour/Variety/REX/Shutterstock
However, they did trot out the whole gorgeous family—a day to remember for its rarity—when Reynolds received his star on the Hollywood Walk of Fame in 2016.
"I want to thank my wife Blake, who is sitting right there, who is everything to me," the actor said in his acceptance speech. "You are the best thing that has ever happened to me. You make everything better. You make everything in my life better. You've given me two of the most incredible children I've ever hoped to have."
It did work better with a visual.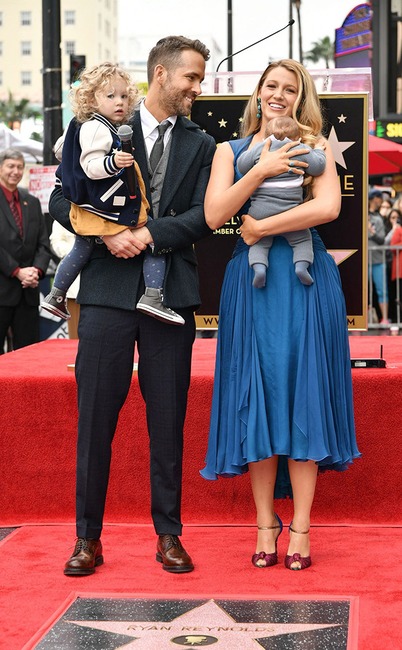 Rob Latour/Variety/REX/Shutterstock
Walking the Walk
When it was time for Ryan Reynolds to receive his star on the Hollywood Walk of Fame, Blake Lively made sure their two kids were in attendance.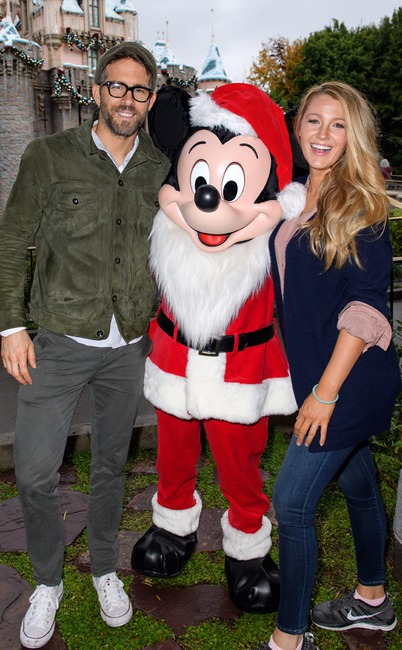 Richard Harbaugh/Disneyland Resort
Magical Dates
In celebration of daughter James' birthday, the Hollywood couple headed to the Disneyland Resort for a special family day.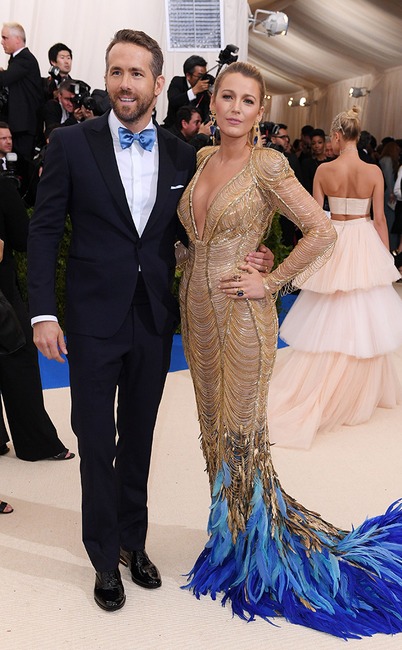 David Fisher/REX/Shutterstock
2017 Met Gala
The two attend the Costume Institute Benefit celebrating the opening of Rei Kawakubo/Comme des Garcons: Art of the In-Between.
Article continues below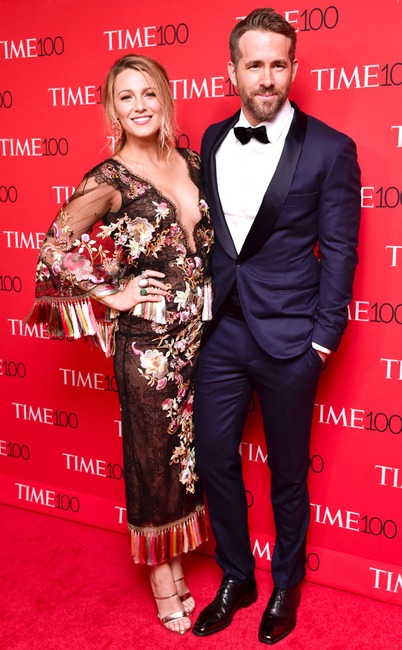 Stephen Lovekin/REX/Shutterstock
2017 Time 100 Gala
The two sure make a handsome couple!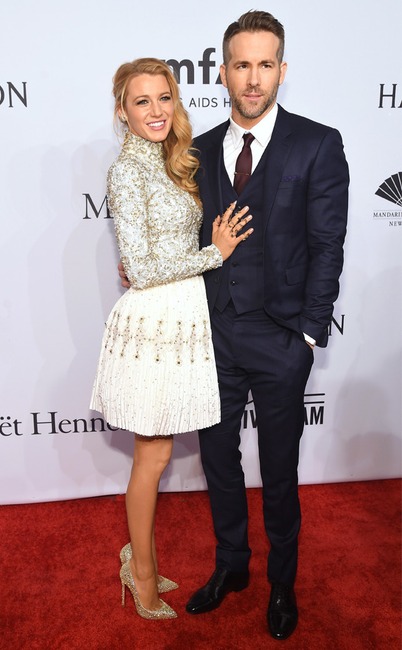 Michael Loccisano/Getty Images
A Match Made In Heaven
These two own the red carpet, as they did at the amfAR gala in NYC.
Evan Agostini/Invision/AP
Family Affair
Blake proudly supported her hubby at the special fan screening of Deadpool in New York City.

Article continues below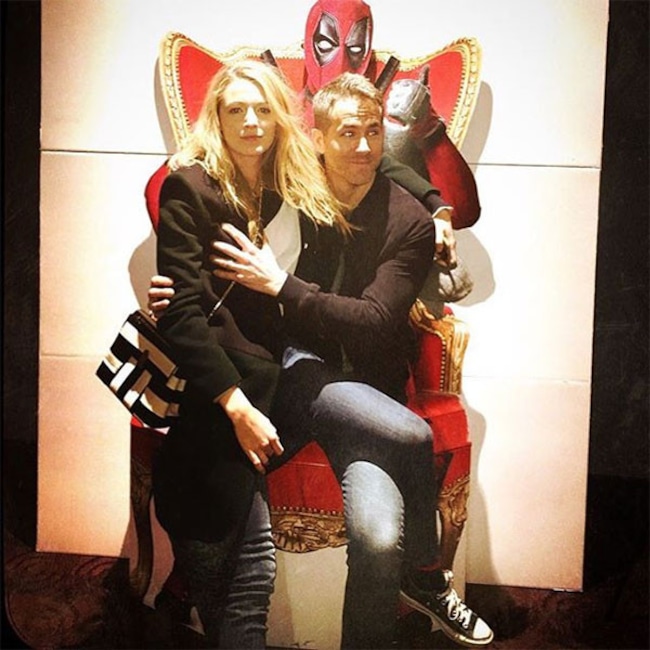 Instagram
Public Display of Affection
The two show some PDA on a Deadpool-themed throne.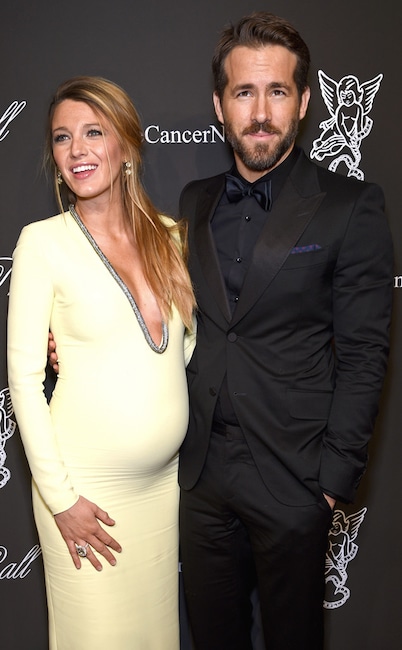 Dimitrios Kambouris/Getty Images for Gabrielle's Angel Foundation
Angels at the Angel Ball
Blake's baby bump made its red carpet debut in a Gucci gown.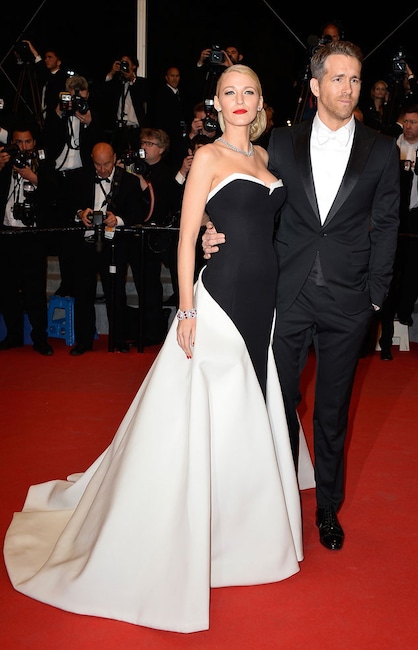 Pascal Le Segretain/Getty Images
Old Hollywood Glam
The pair looked like an old Hollywood couple at the Cannes Film Festival.
Article continues below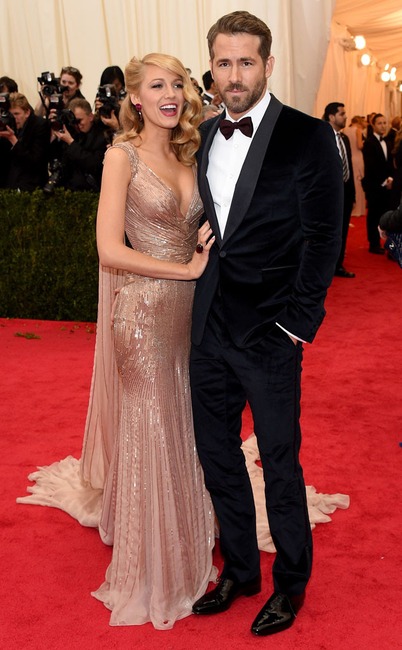 Larry Busacca/Getty Images
2014 Met Gala
Blake and Ryan looked absolutely stunning (and even showed some rare PDA).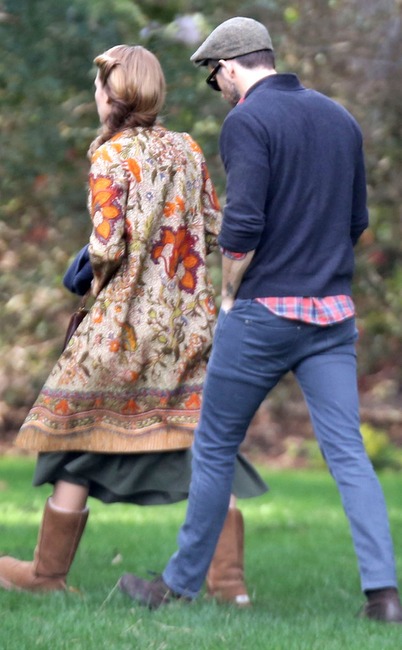 JKING/FAMEFLYNET PICTURES
Tip Toe
Blake and Ryan took a break together while filming The Age of Adaline in Vancouver.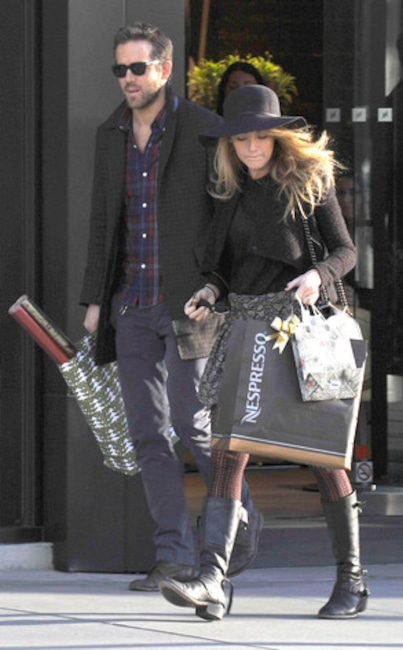 Michelle Arcese
It's The Most Wonderful Time of the Year
The two were caught in the Christmas spirit while doing some holiday shopping.
Article continues below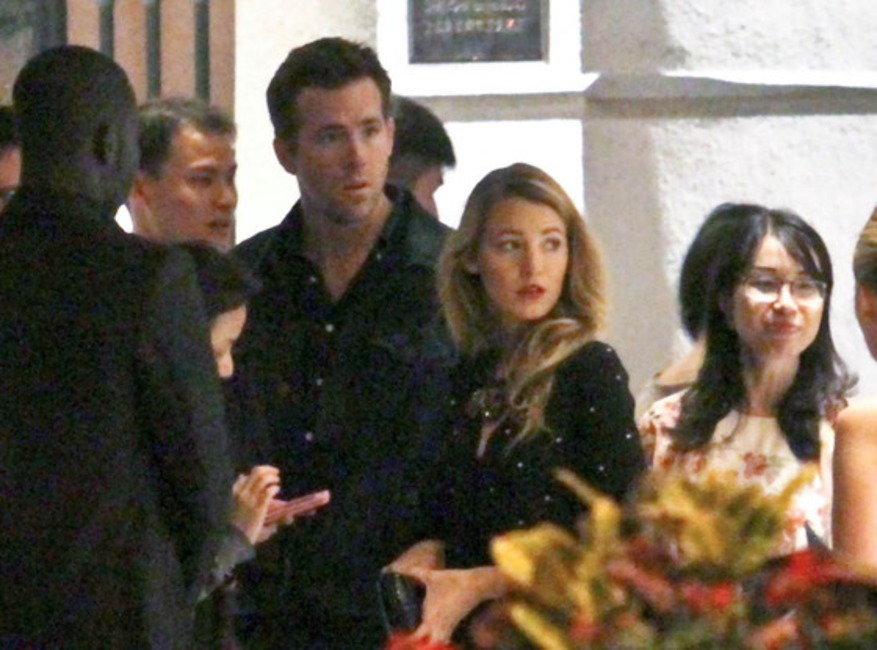 INFphoto.com
Fine Dining
A couple that travels together, stays together. The gorgeous pair was seen heading to dinner in Shanghai, China.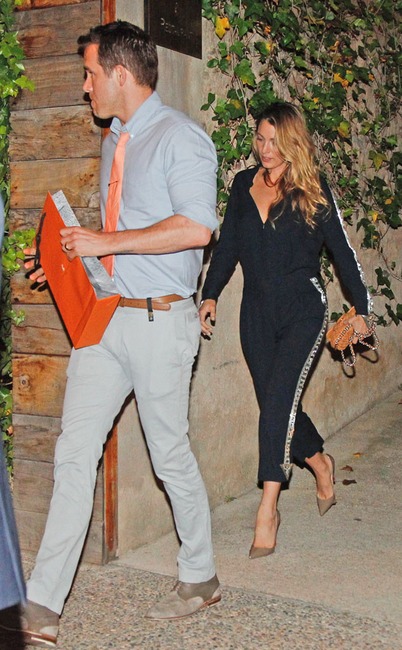 OHPIX/bauergriffinonline.com
Wine And Dine
Dining at a restaurant in Spain.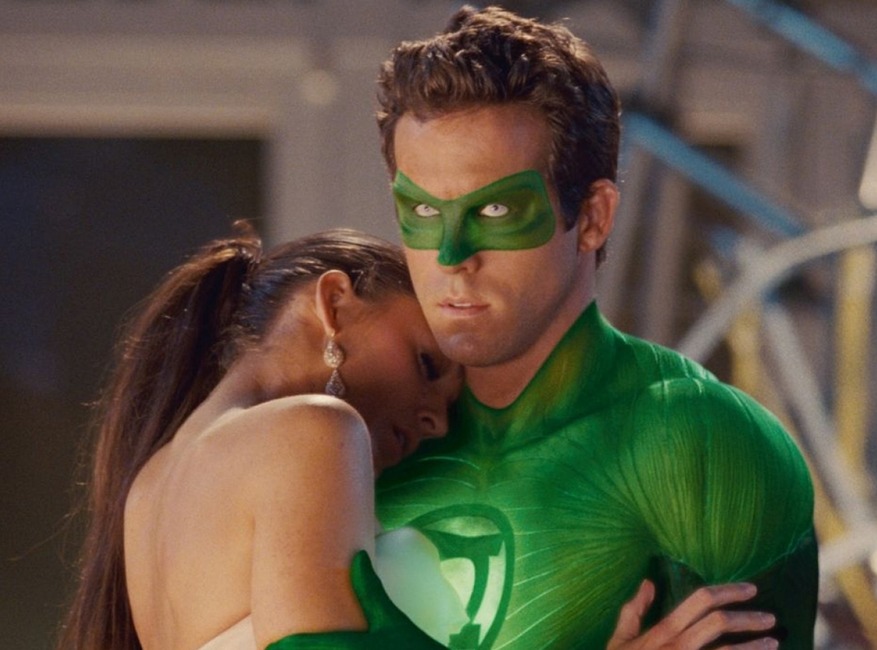 Warner Bros. Entertainment
Kissing Costars
Rumors that the Green Lantern costars' romance started swirling after being seen at multiple spots together back in October 2011.
Article continues below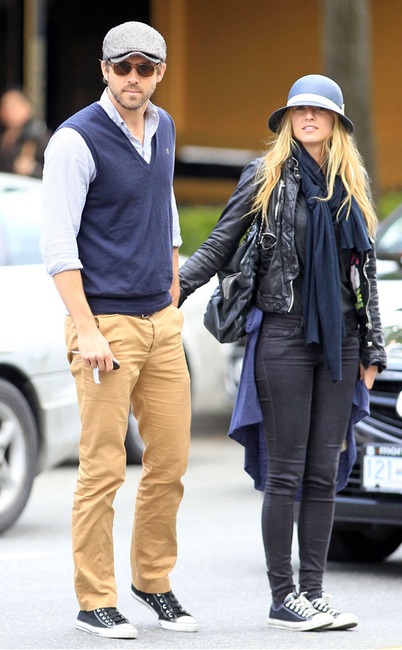 AKM-GSI
Wedding Rumors
In 2012, word started spreading that these two had already swapped vows, but it turned out to be untrue.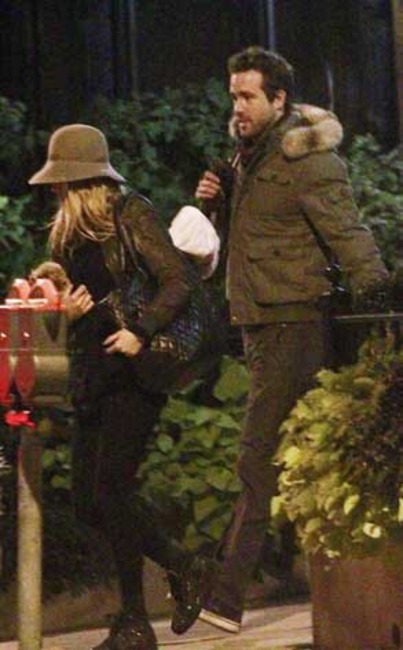 Bruja/Juan Sharma, PacificCoastNews.com
Early Morning Appearance
Their rumored relationship started gaining heat after Blake was spotted leaving his apartment early in the morning.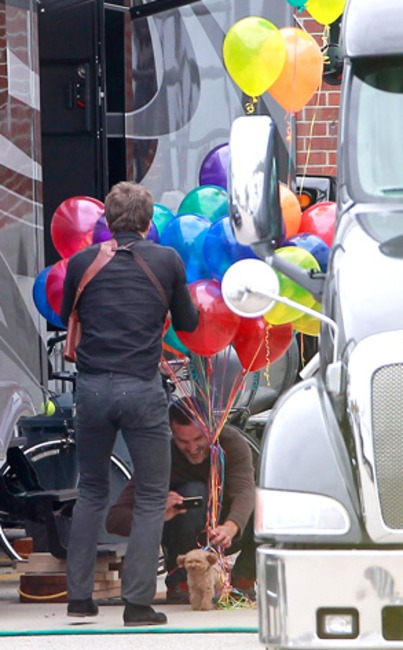 Juan Sharma/Bruja/PacificCoastNews.com
Birthday Surprise
Blake set up a surprise for Ryan on his birthday by sending her dog, Penny, out to visit him on the set of R.I.P.D. in Boston with a bunch of balloons!
Article continues below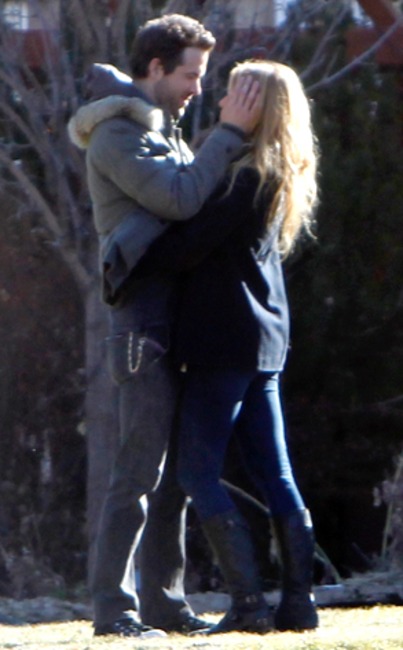 Josh Lauren/startraksphoto.com
PDA Fest
These two couldn't keep their hands off each other—can you blame them?
Splash News
Workin' Up a Sweat
These two motivate each other to stay fit by being workout buddies.
Flynet Pictures
Under One Roof?
In 2012, rumors started spreading that the couple had been looking for a home to share, but sources told E! News that it was only for Blake.
Article continues below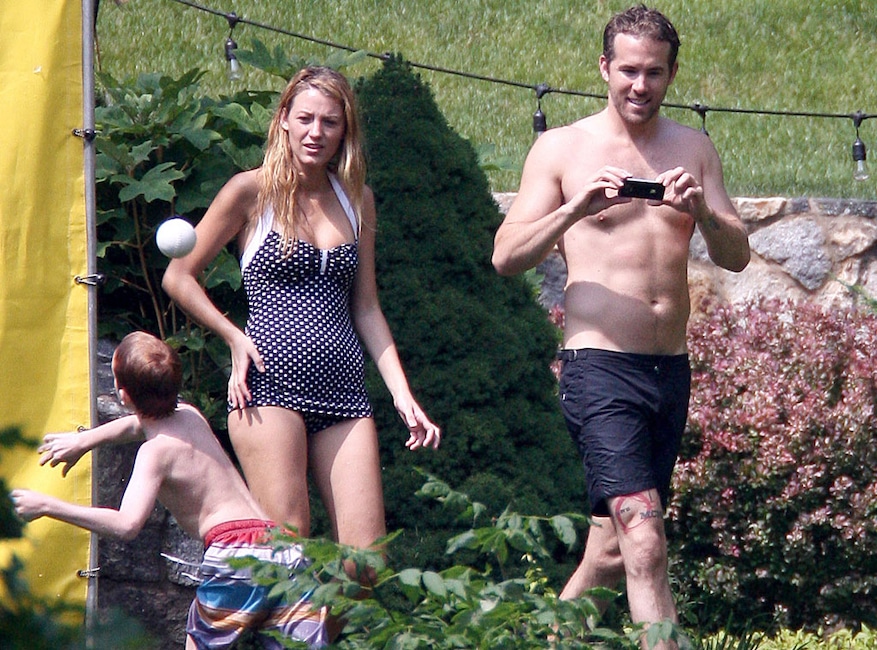 AKM-GSI
God Bless America
Reynolds and Lively spent their Fourth of July enjoying some fun in the sun with the actress' family.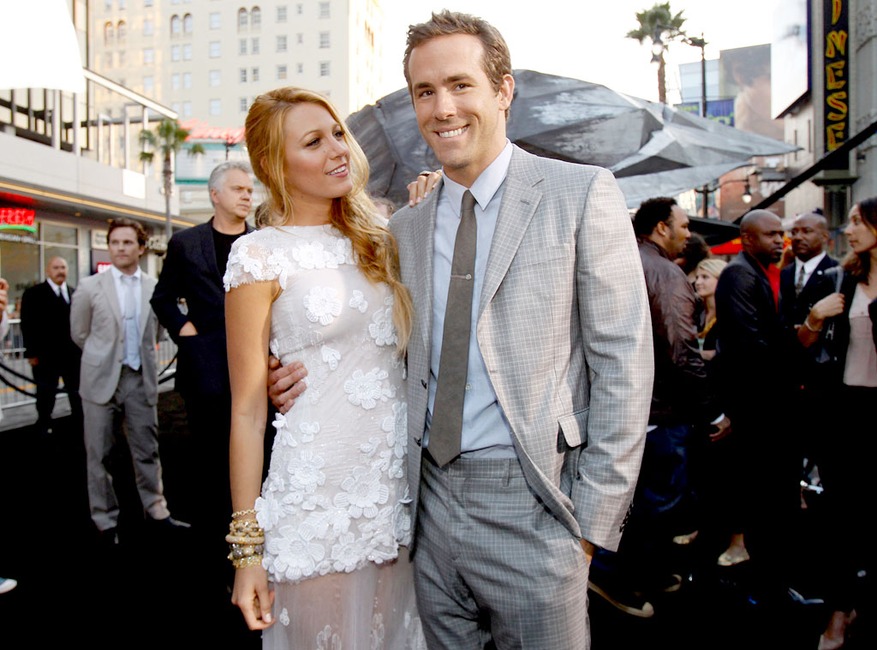 Mario Anzuoni / Reuters
They Do!
In a super secret ceremony, Lively and Reynolds swapped vows in South Carolina on Sept. 9, 2012.
As Reynolds remembers it, the friendly Green Lantern co-stars actually clicked while on a double date—with other people.
"It was weird at first but we were buddies for a long time," he recalled on Entertainment Weekly's SiriusXM show in 2016. "I think it's the best way to have a relationship is to start as friends."
And it's even better when you stay friends, as these two have been proving year after year.
Source: Read Full Article