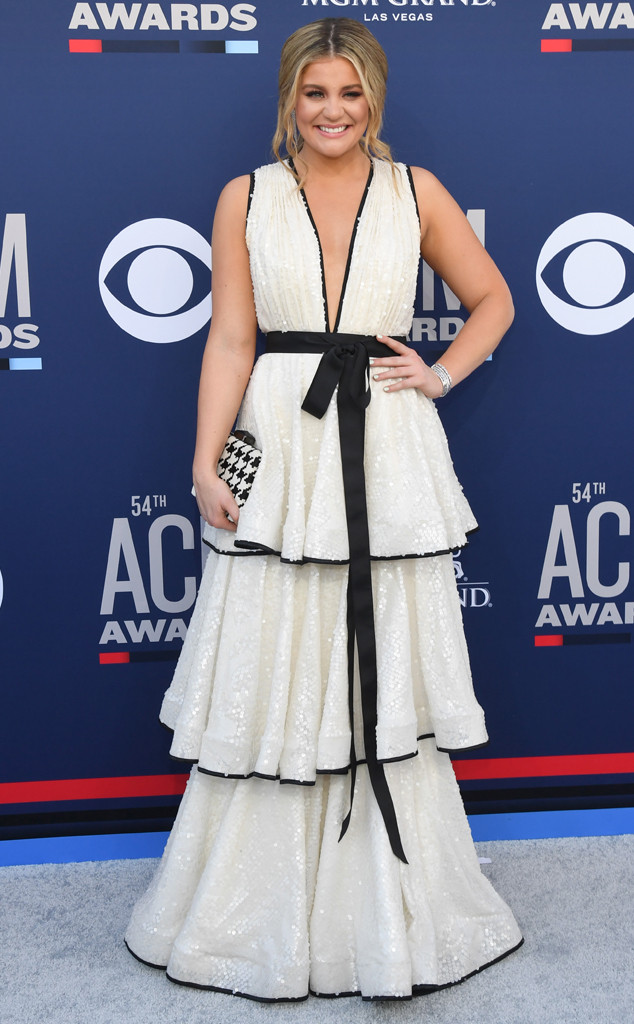 Ethan Miller/Getty Images
Lauren Alaina is heading down the road less traveled with a new plus one.
The American Idol alum—who split from finacé Alex Hopkins in January—revealed on The Bobby Bones Show today that she's been dating Christian comedian John Crist. "This is my boyfriend," the blushing singer said while introducing Crist, who sat in on her interview.
The duo first connected on Instagram in February when she slid into his DMs. "I responded to one of his Instagram videos," she explained. "I said, 'Haha, you're funny.'…He said, 'I too grew up performing in church in Georgia. That was his first response to me! I was like, 'Does this guy know everything about me?'"
As it turns out, he actually knew nothing. Lacking expertise on country music, he read her Wikipedia page after noticing the impressive blue check mark next to her Instagram handle. "Looking back," he joked, "it was the wrong move."
Since then, she's served as his muse and ghostwriter. "I have helped him quite a bit in his jokes lately," she said of her "hilarious" boyfriend. "And I don't get any credit! I was just told that people get paid to do that and I do it for free."
Earlier this year, the "Road Less Traveled" songstress announced she had called off her engagement to her high school boyfriend. (He proposed in July 2018 with what appeared to be a cushion-cut diamond.)
View this post on Instagram
Does going to a @johnbcrist show make me more of a CRISTian? #ForSureNo #CheckYourHeart
A post shared by Lauren Alaina (@laurenalaina) on
After six years together, the couple had "grown into very different people," she said. "We are now in a place where we are each looking forward to start our own fresh, new chapters of lives."
Though she added that it was not "an easy decision," they both knew "it is the right decision."
Best wishes to the new couple!
Source: Read Full Article