Sophie Turner just recently celebrated her last days as a "single" woman with an epic bachelorette party in Europe.
The actress had the time of her life with some of her closest girlfriends and now, looks to be ready to marry Joe Jonas a second time this summer.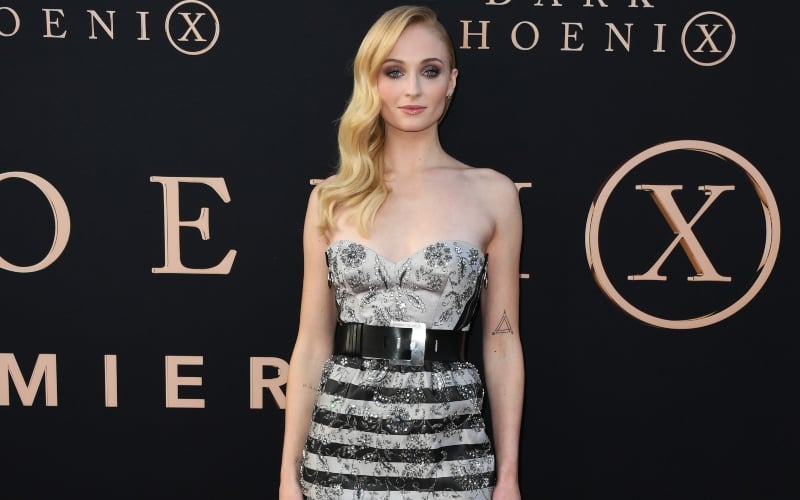 From wearing colorful wigs to sun tanning, Sophie Turner and her wedding crew did not hold back when it came to partying from sun up to sun down.
Sophie and her girlfriends partied all around Europe
As Sophie Turner and Joe Jonas are preparing to tie the knot a second time this summer, after getting married in Las Vegas last month, the actress recently enjoyed her bachelorette party with some of her closest friends.
Since she loves spending time overseas, Turner decided that she wanted her single lifestyle to go out with a bang as she and her closest friends party all around Europe.
"Sophie flew to Spain four days ago on a private jet with her closest girlfriends," a source told E! News. "Sophie rented out a luxurious penthouse suite at the hotel. Half of the girls are in her wedding party but they are all very close girlfriends of Sophie. Sophie has always been a huge fan of Spain and she knew that it would be a fun place to party and celebrate her upcoming wedding."
Along with a few of her closest friends and her sister-in-law Priyanka Chopra, Sophie Turner's Game of Thrones co-star Maisie Williams was also part of the festivities and even planned out the European excursion.
"Maisie helped coordinate a lot of the trip but everything was taken care of by Sophie," the insider revealed. "She wanted her friends to have a lot of fun and wanted it to be a huge party weekend."
Since Turner is basically her husband's, Joe Jonas, biggest supporter, the women started their four day trip in London attending the Jonas Brothers' concert.
After that, Sophie and her pals traveled to Benidorf, Spain, Berlin and Prague.
"They are partying at night and sun tanning during the day. Everything is very coordinated with matching outfits and colorful wigs," another source revealed. "They are going all out to make it fun for Sophie."
"The girls have been hitting up nightclubs and dancing up a storm both in the clubs and at their hotel near the coast," the source continued. "They spent one day recovering by the rooftop pool at the Soho House in Berlin. They all lounged in matching robes and enjoyed drinks at sunset."
Sophie enjoyed bonding with her closest friends all together
With Sophie Turner and each of her best friends busy with their own lives and careers, the actress loved every second she got to spend with all of them.
These past few weeks, Turner has been extremely busy promoting her new film, Dark Phoenix, and she hasn't had the time to let loose and relax.
Sophie's friends gave her the time of her life and she couldn't be more grateful that they helped her celebrate her bachelorette party.
"It's a fun group of girls and Sophie is having a great time just being with her best friends in so many different places. They are really bonding and making it a memorable few days she won't forget," a source stated.
Now, it is only a matter of time before Sophie Turner ties the knot once again and parties the night away with her best friends by her side.
Source: Read Full Article