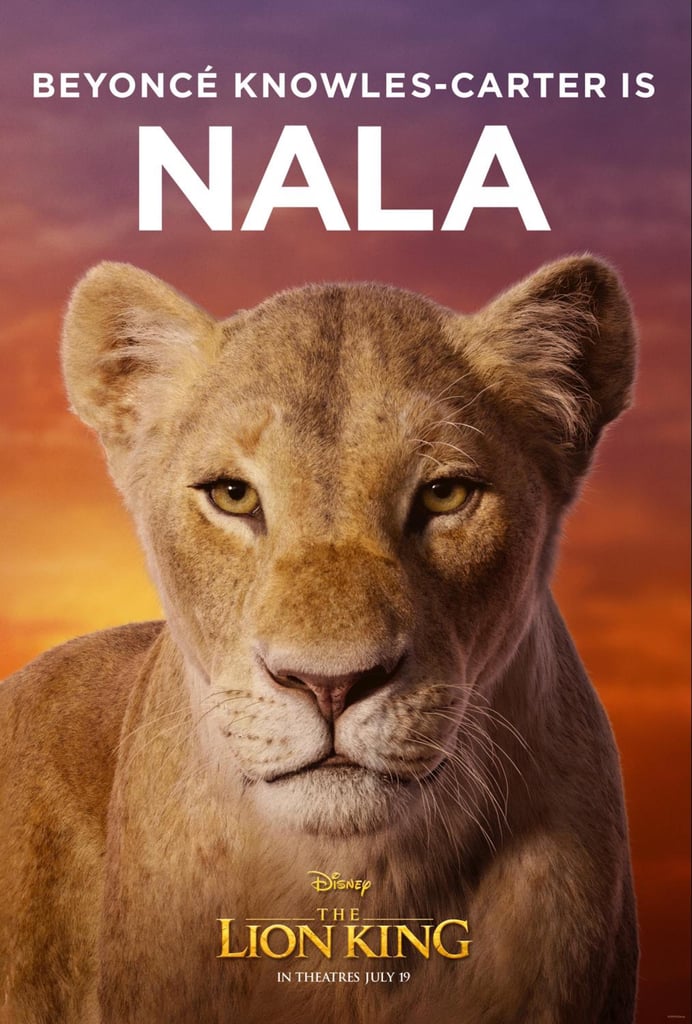 I Think Beyoncé's Lion King Poster Just Told Me I'm Flawless

Guys, the Lion King reboot is coming up fast, and these new character posters are getting us oddly excited for the big event. On Thursday, Disney released a series of photos of the film's "cast," including Donald Glover (Simba), Seth Rogen (Pumbaa), and James Earl Jones, who is reprising his iconic role as Mufasa. But it's the poster for adult Nala — voiced by Beyoncé Knowles-Carter — that has me especially shook. Why does lioness Beyoncé look like she's about to hit a fierce 8-count, or tell me how "flawless" I am? Why is a CGI lion motivating me to be a better person?
According to both Billy Eichner, who voices Timon, and Jon Favreau, who directed the not-really-live-action reboot, Beyoncé makes a dream Nala. "I'm telling you, it's f*cking good," Eichner said of Queen Bey's "Circle of Life" cover. Favreau also confirmed that "she really lives up to her reputation as far as the beauty of her voice and talent" — and if CGI Nala is even half of the bad b*tch Beyoncé is, I think we're in for a real treat.
Source: Read Full Article