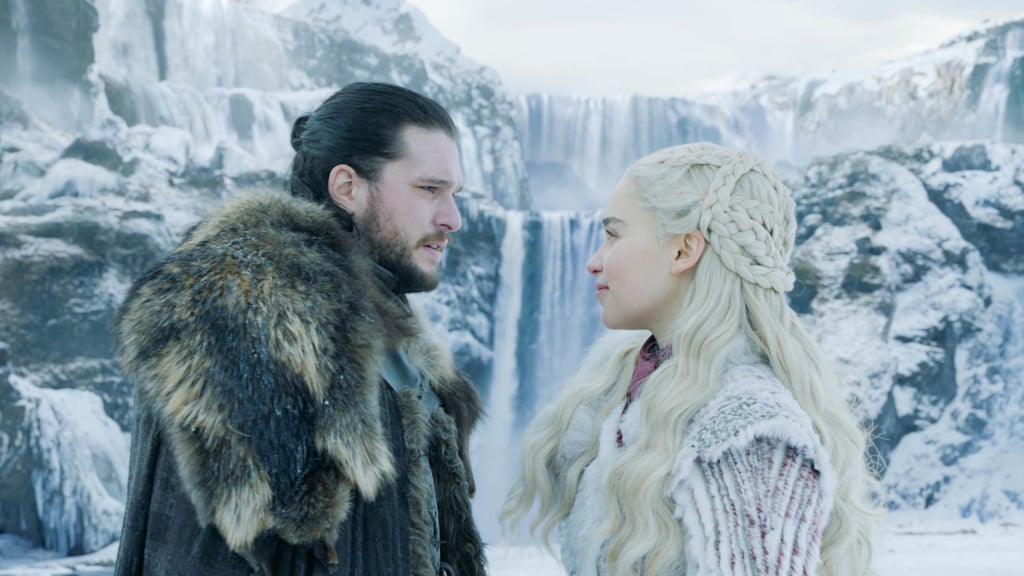 Honestly, Things Aren't Looking Too Hot For Daenerys's Survival in Game of Thrones Season 8

If there's one thing that Game of Thrones fans understand, it's that no one, especially your favorite characters, is safe. Since the moment Daenerys Targaryen has entered the scene, her life has been in constant danger from all sides, and she's met every threat with "fire and blood." With Game of Thrones' final season finally here, the dangers have never been greater, and we're combing over every clue for a hint of what the Dragon Queen's fate may be. Now, call us paranoid, but it looks like we may have gotten a tiny hint that all won't be well for Daenerys, and we're absolutely shook.
In season eight's premiere, there are a lot of things going on for Daenerys. She's arriving in Winterfell, meeting the family of her new lover (whew), trying to keep her dragons happy, and figuring out how the Northerners feel about her. It's rocky from the get-go: the people of the North make it super clear that they didn't invite the queen and her retinue and they don't agree with their former king's decision to bend the knee. But that's totally fine, because Daenerys still has Jon, right? The two even embark on a romantic dragon ridge through the North, ending up at a gorgeous waterfall in the snowy wilderness. Taking in the stunning view, Daenerys turns to her beau and tells him, "We could stay a thousand years. No one would find us." The two embrace and it's all very sweet and endearing (if you ignore the fact that they're related and still don't know). But if something in your head gave you a nagging feeling, there's a good reason behind that.
Source: Read Full Article