The Notable Netflix Movie: "I Am Mother" joins the service on June 7. Hilary Swank and Clara Rugaard star, and Rose Byrne voices a robot in this sci-fi thriller that takes place in a bunker after the seeming collapse of the human race. You can read a description of the movie and watch the trailer below.
The Others: Netflix adds a few Original movies this week, the most notable being "The Black Godfather," a documentary about the powerful music executive Clarence Avant. The documentary features an A-list batch of interviews that include former President Barack Obama, former President Bill Clinton, Jamie Foxx, Snoop Dogg and Quincy Jones.
And if you want to stay informed about what's joining Netflix on a weekly basis, make sure to subscribe to the Streamline newsletter.

Streamline makes recommendations for streaming shows and movies. Every Saturday, Streamline highlights the best shows to watch online, with a focus on Netflix.
The Most Notable Movie Coming To Netflix This Week
"I Am Mother" | June 7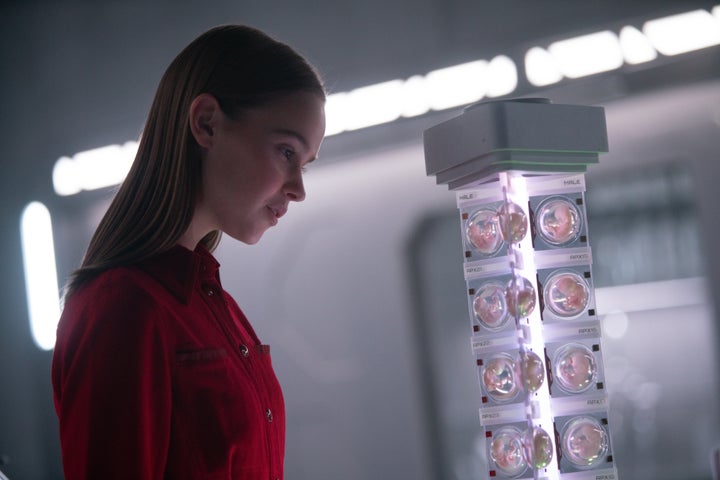 Premise: A robot raises a young woman in a futuristic bunker, presumably because a contagion wiped out the human race. The robot and the woman create a bond, with the child believing that the robot serves to protect the human race. The young woman goes by "Daughter" and calls the robot "Mother." When another woman breaks into the bunker with a message about robot-led destruction of the planet, Daughter must decide who to trust.
Sum-Up: This has an 86% on Rotten Tomatoes, but a 56% on Metacritic. Critical consensus has so far deemed the movie good, but not great. That's still a feat for a sci-fi thriller on Netflix, as the company's Original movies for that genre have traditionally failed to earn positive reviews.
Heads-Up: The 1 hour, 55 minute runtime seems pretty long for a movie that hasn't gotten stellar reviews.
Trailer:
Here's the full list of movies joining Netflix this week:
June 5
"A Silent Voice"
"Dr. Seuss' The Grinch"
June 6
"Alles Ist Gut" (Netflix Film)
"Todos Lo Saben"
June 7
"Belmonte"
"The Black Godfather" (Netflix Film)
"Elisa & Marcela" (Netflix Film)
"I Am Mother" (Netflix Film)
"Rock My Heart" (Netflix Film)
Source: Read Full Article