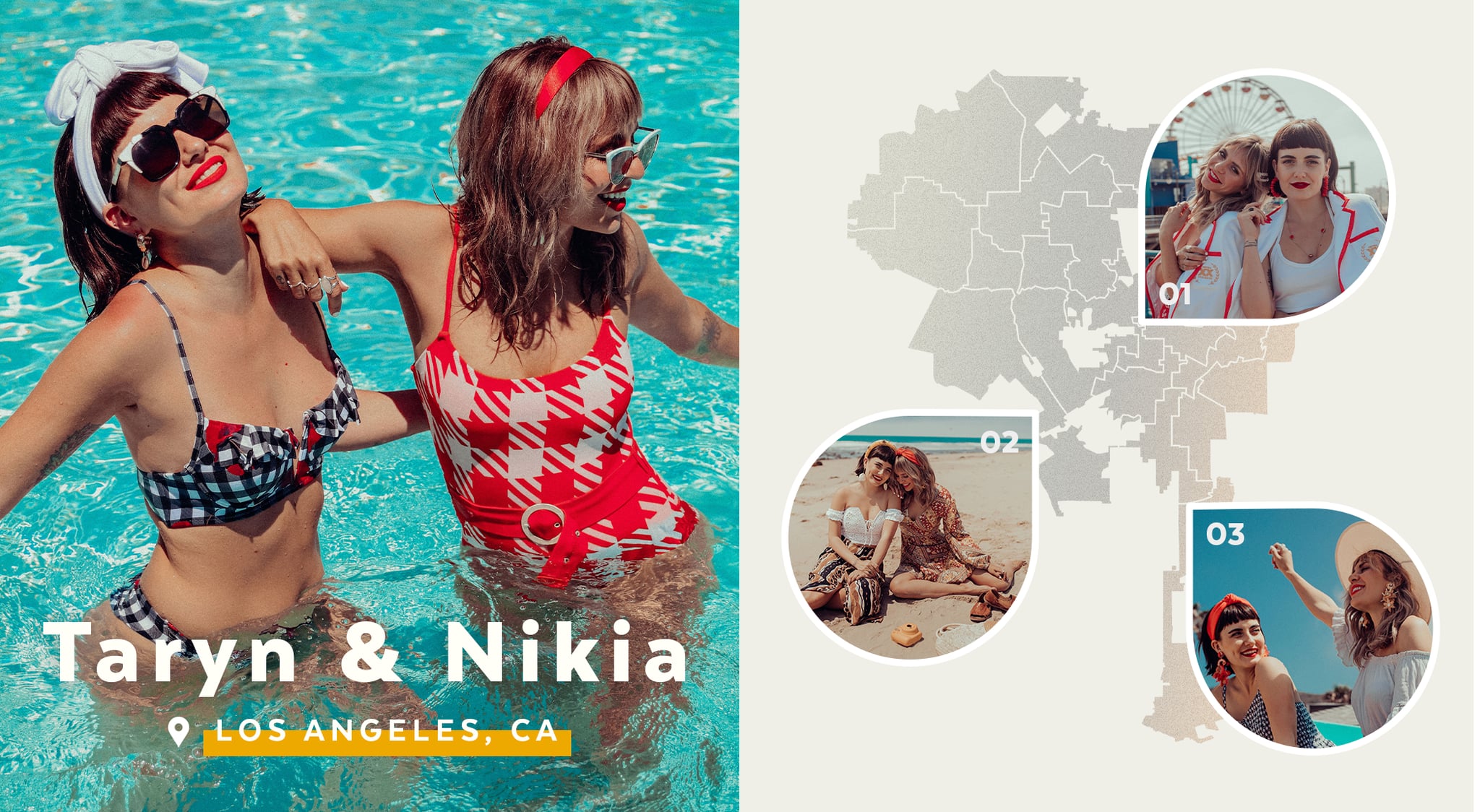 Besties Nikia and Taryn are the epitome of Los Angeles style. Taryn, a photographer and founder of blog Velvet Sugar, and Nikia, a personal stylist, designer, and founder of Mad Maven Style, are lovers of all things vintage and live for the creative process. They're inspired by everything LA has to offer, from the music to the culture to the landscape, and are constantly exploring new destinations in their home city. We came along as they headed to their three favorite spots to cheers and enjoy the California sun.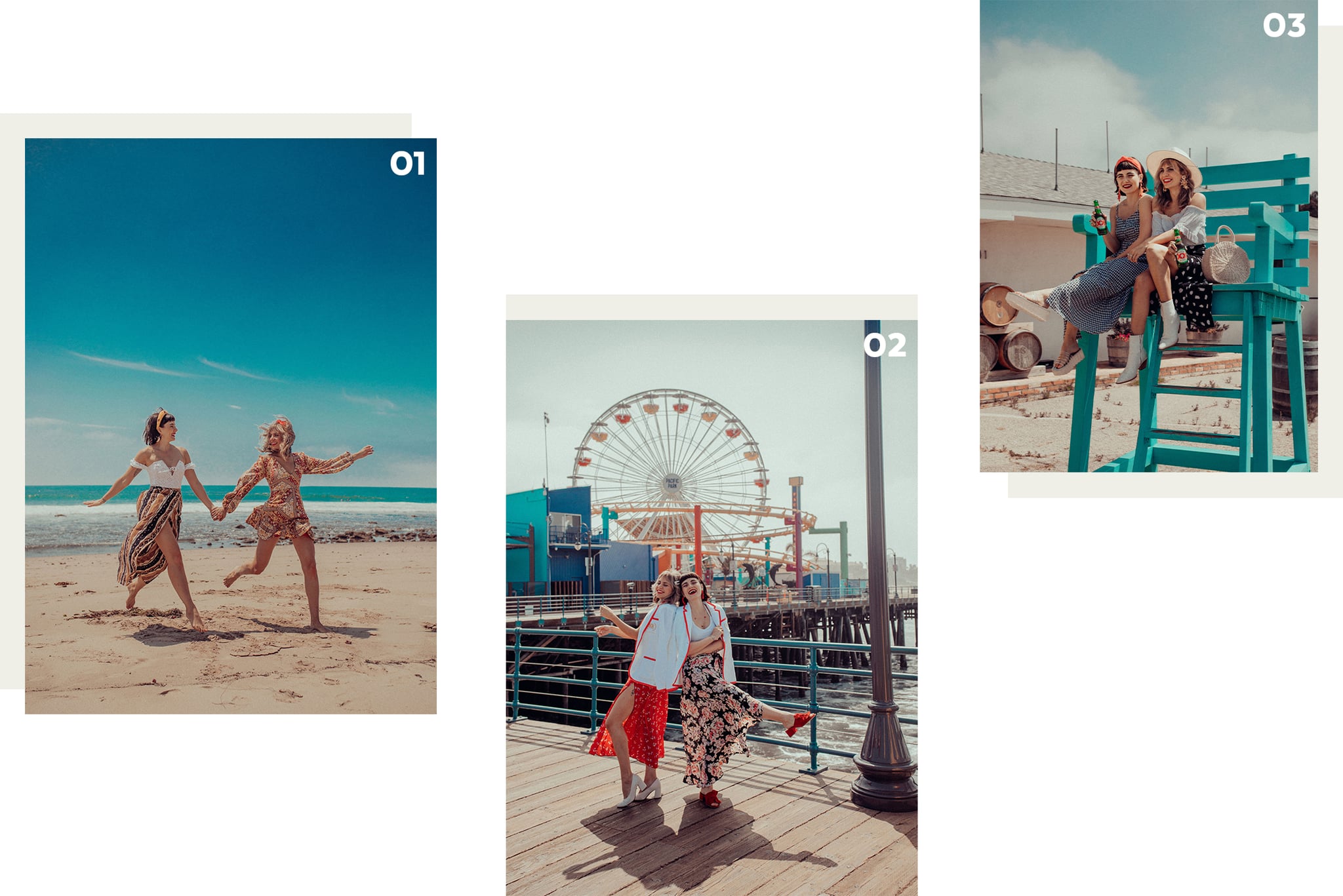 2. Santa Monica Pier: "This is a staple of Santa Monica, and a great place to indulge in fun activities — and the people watching is prime! We have so many good memories from the pier: one of Taryn's first LA dates was on the Ferris wheel. It's the perfect place to cheers with a Dos Equis since it's a major social hang out spot, and TBH, there's nothing better than an amusement park on the beach in the sun!"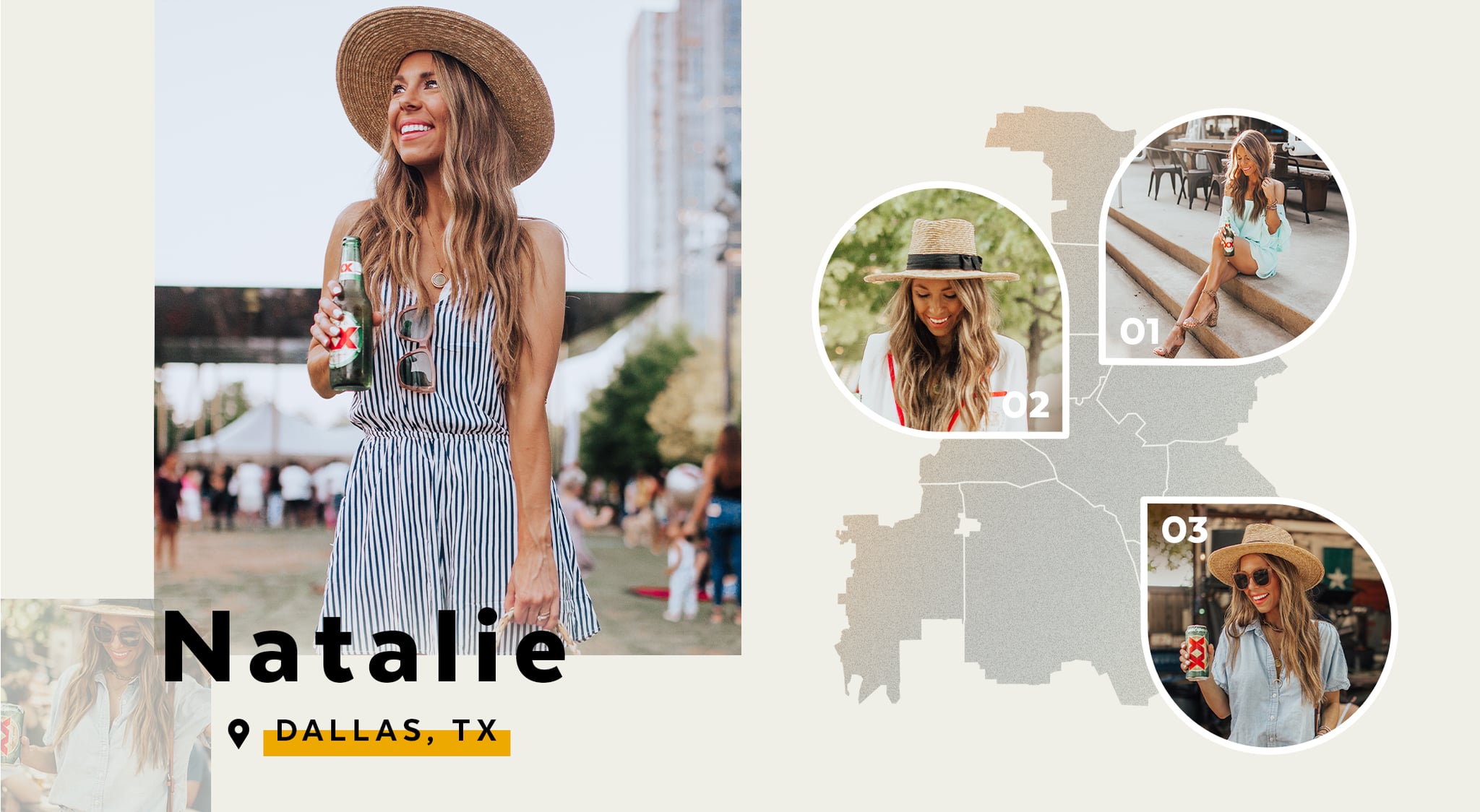 Texas-raised and half Cuban, Natalie is a sales executive by day and blogger by night who is constantly planning her next adventure. She loves her home city of Dallas, and can't get enough of its happy hour-friendly lifestyle. She and her husband are always on the lookout for places they can bring their rescue pup, Leo, as well as chic date-night spots for just the two of them. Read on for their ultimate summertime hangouts in Dallas.
3. Backyard Bars: "We love places with a laid-back vibe where all feel welcome (even dogs!), especially spots that bring in food trucks and live music. There's nothing better than a cold beer and live music outside in the Summer. We go with a group of friends to enjoy a bucket of beer, and more times than not, you'll end up making friends with someone new."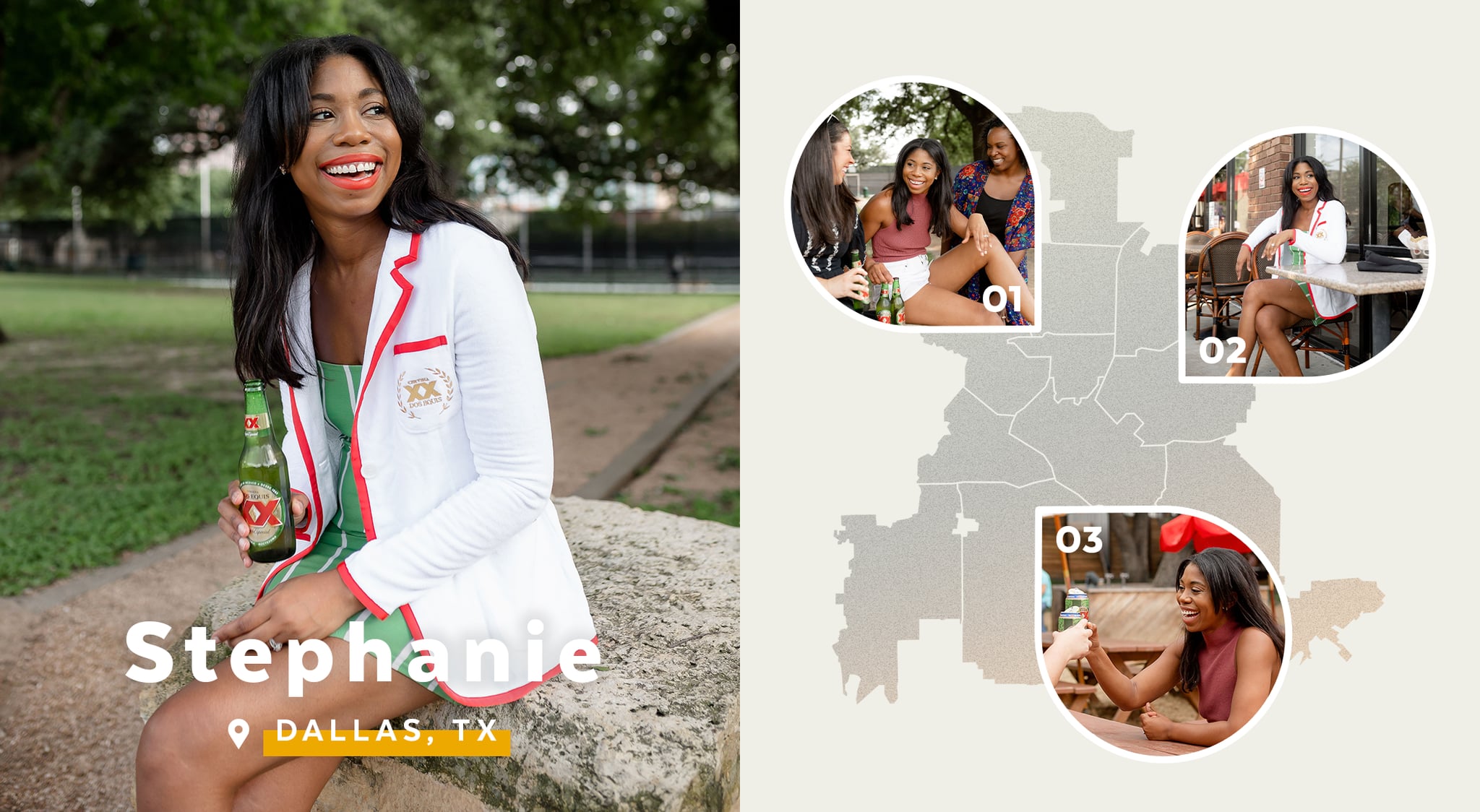 Dallas-based Stephanie's mission is to showcase attainable fashion and beauty inspiration, and she loves to create tutorials to teach women how to get glam, even when they feel like they have no sense of style. Dubbed as the "Not So Beauty Blogger" for her amateur tips and tricks, she creates content that everyone can relate to and easily achieve. Along with her avid blogging, Stephanie is a full-time working wife and mom who's all about taking time for herself to balance her hectic schedule — hello, happy hour! Find out about her ultimate Summer hideaways in Dallas below.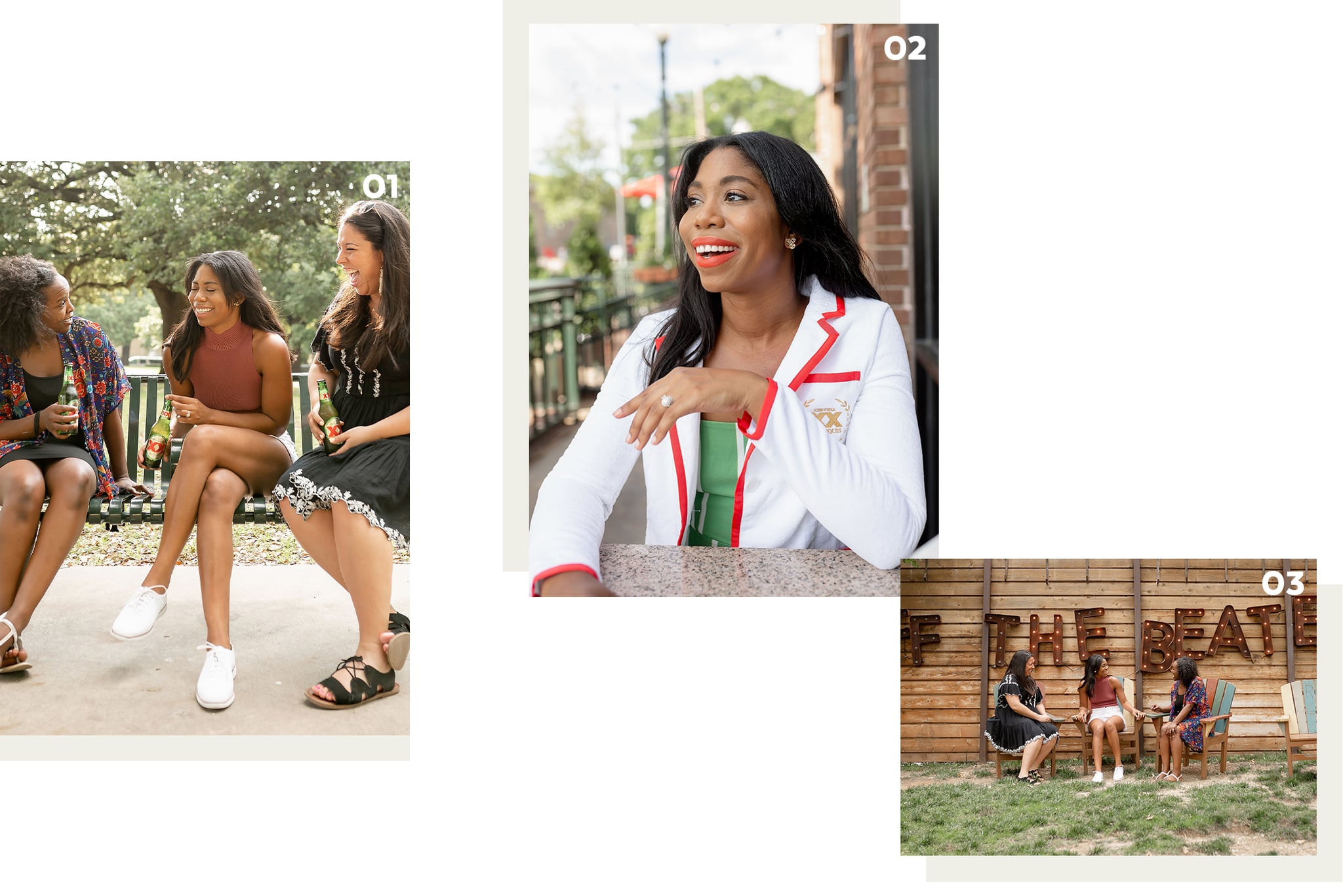 Credits: Photography: Angie Garcia (Natalie), David Mendoza (Nikia and Taryn), Dylan Alexander (Nikia and Taryn), Maribel Morales (Stephanie); Wardrobe: Limited-edition towel jacket produced by BASK + Dos Equis; Design: Rebecca Joy
Source: Read Full Article