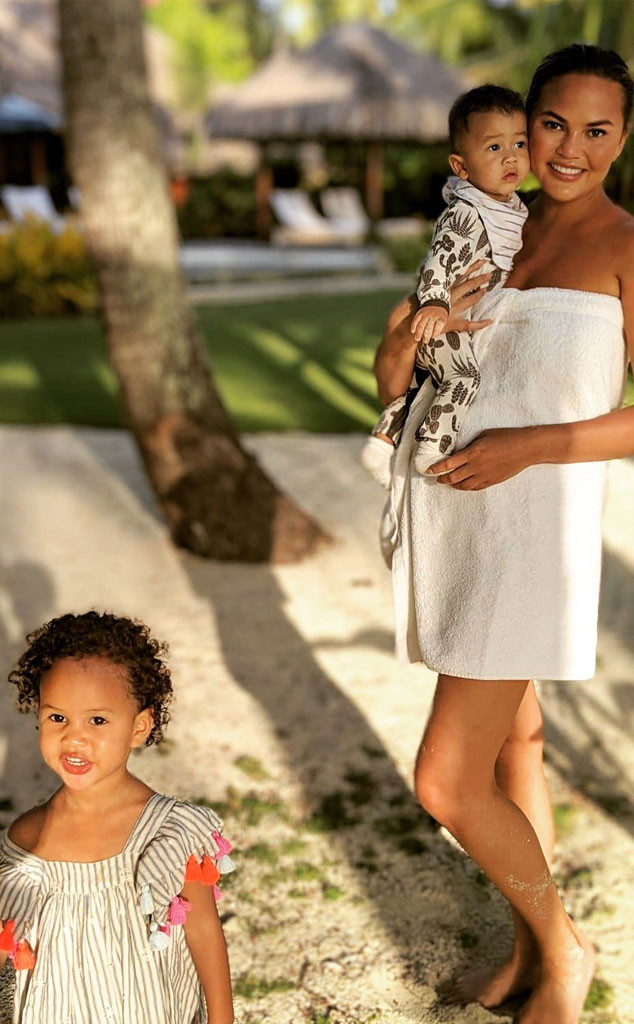 Instagram
Chrissy Teigen is baring all this Mother's Day.
The Cravings cookbook author posted a NSFW black and white mirror selfie on Instagram from when she was pregnant with one of her two kids Luna, 3, and Miles, 11 months. Teigen likely snapped the pic right after she got out of the shower because her hair was wrapped up in a towel atop her head.
"The best thing I've ever made are my babies," she captioned it. "thank you for making me a mommy and changing my life forever."
Celebrity hair stylist and Teigen's close friend Jen Atkin chimed in, "Don't do that to your banana bread. It's not fair."
Okay, so her three kids?
Teigen's husband John Legendpraised the 33-year-old in a sweet Mother's Day post of his own.
The "All of Me" singer uploaded a video that showed some of the many photos of Teigen and their two babies that adorn their walls.
"Happy Mother's Day to my Queen! Luna, Miles and I love you so much and we're so grateful for you everyday!" the doting husband wrote.
Teigen has always been about as real as it gets when it comes to postpartum depression and how her body has changed ever since giving birth. In March, the Lip Sync Battle co-host tweeted about how she is "coming to terms" with these transformations.
"Basically I am 20 pounds heavier than I was before miles," she tweeted at the time. "he's 10 months old, I never lost the last bit because I just love food too much. Just coming to terms with my new normal, when I had this certain number for so long!"
View this post on Instagram
the best thing I've ever made are my babies. thank you for making me a mommy and changing my life forever.
A post shared by chrissy teigen (@chrissyteigen) on
Post-Miles' birth seemed vastly different than when she gave birth to Luna in 2016. She tweeted that same day, "the thinnest I've ever been was right after Luna. Postpartum depression. I'LL TAKE THESE POUNDS AND THIS FEELING!"
Teigen first opened up about postpartum depression with Luna in 2017 in an essay for Glamour.
"I also just didn't think it could happen to me. I have a great life. I have all the help I could need: John, my mother (who lives with us), a nanny," she wrote. "But postpartum does not discriminate. I couldn't control it. And that's part of the reason it took me so long to speak up: I felt selfish, icky, and weird saying aloud that I'm struggling. Sometimes I still do."
Teigen wrote about postpartum depression and anxiety in a separate Mother's Day post on Sunday. She added a number of photos of herself and her babies and encouraged others to learn about the signs of postpartum depression.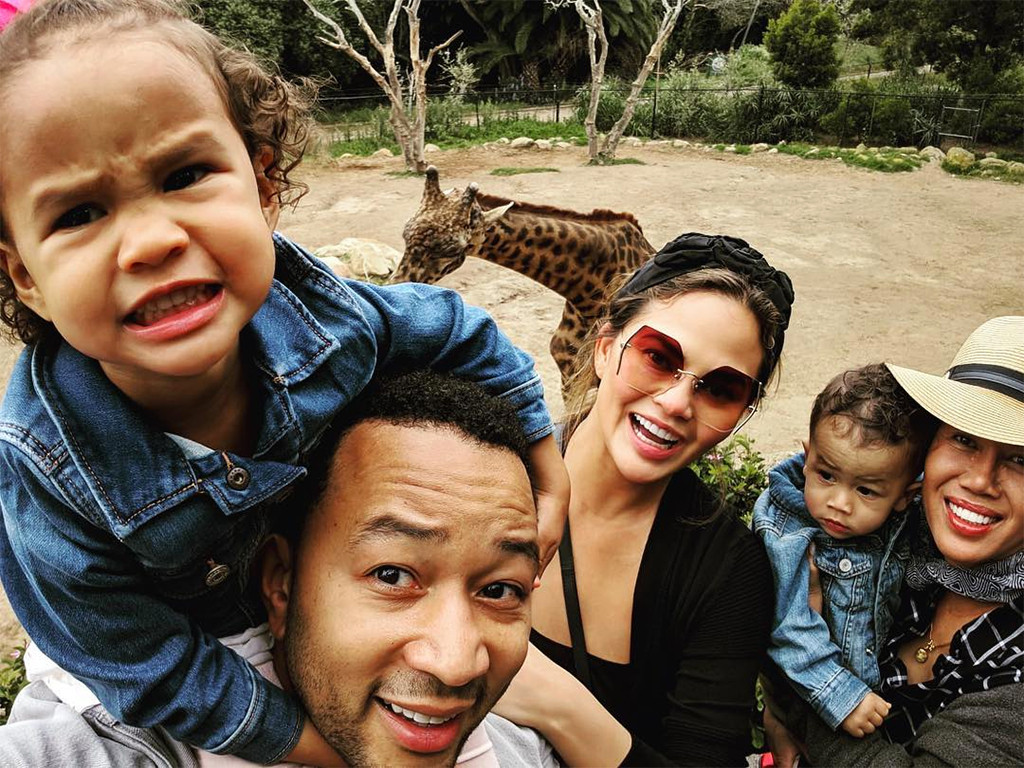 Instagram / Chrissy Teigen
Teigen has also talked at length about Luna and Miles' personality traits and which parent the kids are most similar to. In October, she told E! News that Miles really resembles his father not just in his looks, but his demeanor, too.
"Miles is so reserved—he's just John. He's just a cuddly, lovable little ball," she told us.
Meanwhile, she has referred to Luna as "a bull" and "a spitfire." Teigen recently called their home "controlled chaos" as well, but she and Legend don't seem to mind.
Luna may be a "spitfire," but she also happens to be her mom's doppelgänger. Luna recently made a face that perfectly resembled Teigen's "cringe face" from the 2015 Golden Globes that instantly became a meme.
Like mother like daughter!
Take a look at the gallery above to see how other celebrities are spending Mother's Day.
Don't miss E! News every weeknight at 7, only on E!
Source: Read Full Article