"It was a guy and a girl and it was f—ing horrible."
Celebrities tend to keep their private lives under wraps — especially when it comes to what goes on in the bedroom. While many choose not to share the details of their romantic relationships, some have actually been quite open about what happens between the sheets. In fact, quite a few celebrities have openly admitted to having threesomes and have dished on what they thought of the experience. For some, it was definitely a one-time thing while others are ready to try it again!
Here's what these celebrities had to say about threesomes…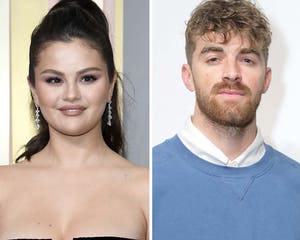 Selena Gomez Says She's Single Amid Rumors She's Dating Chainsmokers' Drew Taggart
1. The Chainsmokers
The Chainsmokers, AKA Alex Pall and Drew Taggart, recently admitted to having threesomes with their fans in the "early days" of their career. While they said it was "never planned," Alex said it did end up being a little "weird" after the fact.
"It was the days when we used to have to share hotel rooms. In Europe, they have the two twin beds, they don't even split them apart. So, it's almost by force," Alex joked. "We were forced into these scenarios by the European government because they don't separate their beds. If they just separated the beds, like America does!"
2. Demi Moore & Ashton Kutcher
In Demi Moore's memoir "Inside Out," she revealed that she and ex Ashton Kutcher experimented with threesomes on a couple of occasions. Demi wrote that she "wanted to show him how great and fun" she could be but it later backfired because Ashton allegedly used it as an excuse for cheating on her.
"Because we had brought a third party into our relationship, Ashton said, that blurred the lines and, to some extent, justified what he'd done," Demi wrote.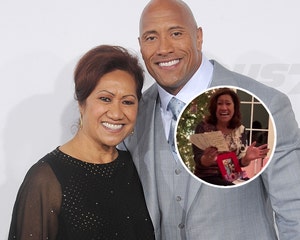 13 Stars Who Surprised Their Families With New Homes
3. Jada Pinkett Smith
Jada Pinkett Smith once shared that she had had a threesome when she was young but quickly decided it wasn't for her. During an episode of "Red Table Talk," Jada explained that she wasn't comfortable with it but suggested that if she had been in love with her two partners, it might have been different.
"I had a threesome once. I was very, very young. Like early, early 20s. I didn't like it. It just didn't have the level of intimacy [I wanted]. But I tried it once and I was like, 'Well, that's not for me,'" Jada said.
4. Meghan King Edmonds
After "Real Housewives" star Meghan King Edmonds split with her husband Jim, she revealed that he had asked her to have a threesome early on in their marriage. Meghan says she obliged but it was a one-time thing that she wasn't really comfortable with.
"I knew that [Jim] had this bad boy kind of past and we were newlyweds and trying to have fun and he wanted to have a threesome," she claimed on her "Intimate Knowledge" podcast. "I thought about it, yeah, okay maybe, sure. We decided to have a threesome, a consensual adult decision with a friend of mine…I never even told anyone that I had a threesome because it just felt like something I wasn't proud of."
Meghan went on to accuse Jim of cheating with their third member — and while he later shot down the infidelity rumors, he did admit that they did invite another woman into their bed.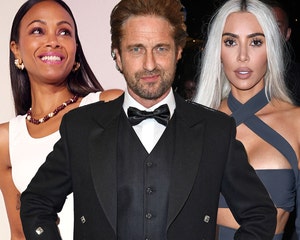 10 Celebs Who Revealed The Weird Places They've Had Sex
5. Lady Gaga
Lady Gaga once revealed that she's had a threesome before. At the time, she said that she didn't want to provide any further details about the experience.
"Umm, well I suppose I have, yes. I don't want to reveal too much. I just can say the truth," Gaga said on the "Mojo in the Morning" radio show.
6. Russell Brand
Russell Brand says that in the past, he and a male friend slept with the same girl on a few occasions. Although they did it more than once, he admitted that it never really ended well.
"Once me and my mate went through a stage, I dunno why, circumstances or something, where we slept with this same girl a few times. It never ended well. One occasion I accidentally got some sperm on his leg. He responded in a way that was a sort of tit for tat mentality that led to war all over the world," Russell told Rolling Stone.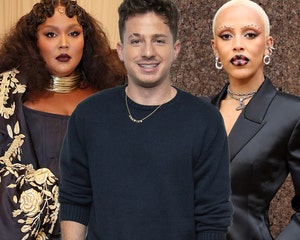 13 Celebrities That Are Super Active And Real On TikTok
7. Brandi Glanville
Former "Real Housewife" Brandi Glanville got candid about her sex life on HuffPost Live, where she said she had had a threesome on a few occasions in her life — and really enjoyed it.
"I don't swing both ways, I've been with women and usually there's a man involved…It's only been a few times in my life. If it happens it happens. That's not something that you plan for. I feel like it has to be organic," she said.
8. Jane Fonda & Roger Vadim
In Jane Fonda's memoir, "My Life So Far," she opened up about involving other parties in her sexual activities with ex-husband Roger Vadim. She admits that while she convinced herself that she enjoyed it at the time, she actually wasn't a fan.
"Sometimes there were three of us, sometimes more. Sometimes it was even I who did the soliciting. So adept was I at burying my real feelings and compartmentalizing myself that I eventually had myself convinced that I enjoyed it," she wrote.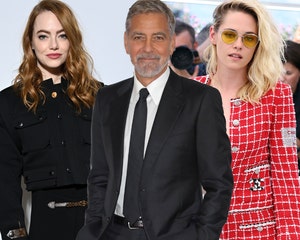 14 Stars Who Refuse To Use Social Media
9. Miguel
Miguel revealed in an interview that he's had threesomes on multiple occasions and thought that they were "really, really fun." While he's enjoyed them for the most part, he did admit that they can sometimes not go according to plan.
"But there's been some real bad threesomes too, where it's like, you don't know what you're doing, and you're OK but this is not right, this is not my vibe. I love to be in control," Miguel told Hot 97.
10. Amber Rose
Amber Rose says she once had a threesome and it definitely wasn't for her. While looking back on the experience, Amber said it lacked the passion she usually got from someone one-on-one.
"We kinda just got together. It was a guy and a girl and it was f–king horrible. I hated it, because I feel like I am a very passionate lover and I like that one-on-one passion. With the threesome I felt like there was no passion. There was no kissing and rolling around. All those moments were not there," Amber said on her podcast, "Loveline with Amber Rose."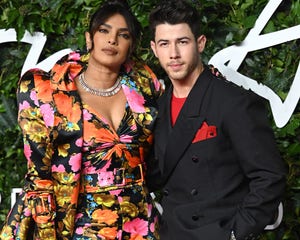 These Famous Couples All Met By Sliding Into the DMs
11. Dennis Quaid
During an appearance on "Watch What Happens Live," Dennis Quaid admitted to host Andy Cohen that he had definitely had a threesome before. When Andy followed up about how things go in the bedroom for him, Dennis had a cheeky answer.
"I've never had any complaints, let's put it that way," Dennis said.
12. Big Sean
When Big Sean was asked about threesomes, he explained that he believed they were basically a rite of passage in life.
"I feel like a threesome is an important part of life, something you've got to experience before you die," he told Rolling Stone.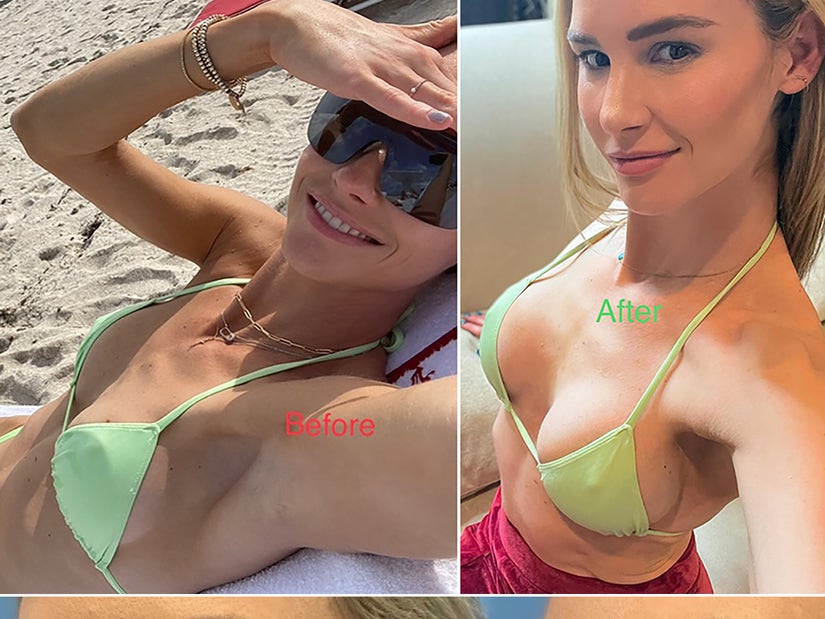 Source: Read Full Article