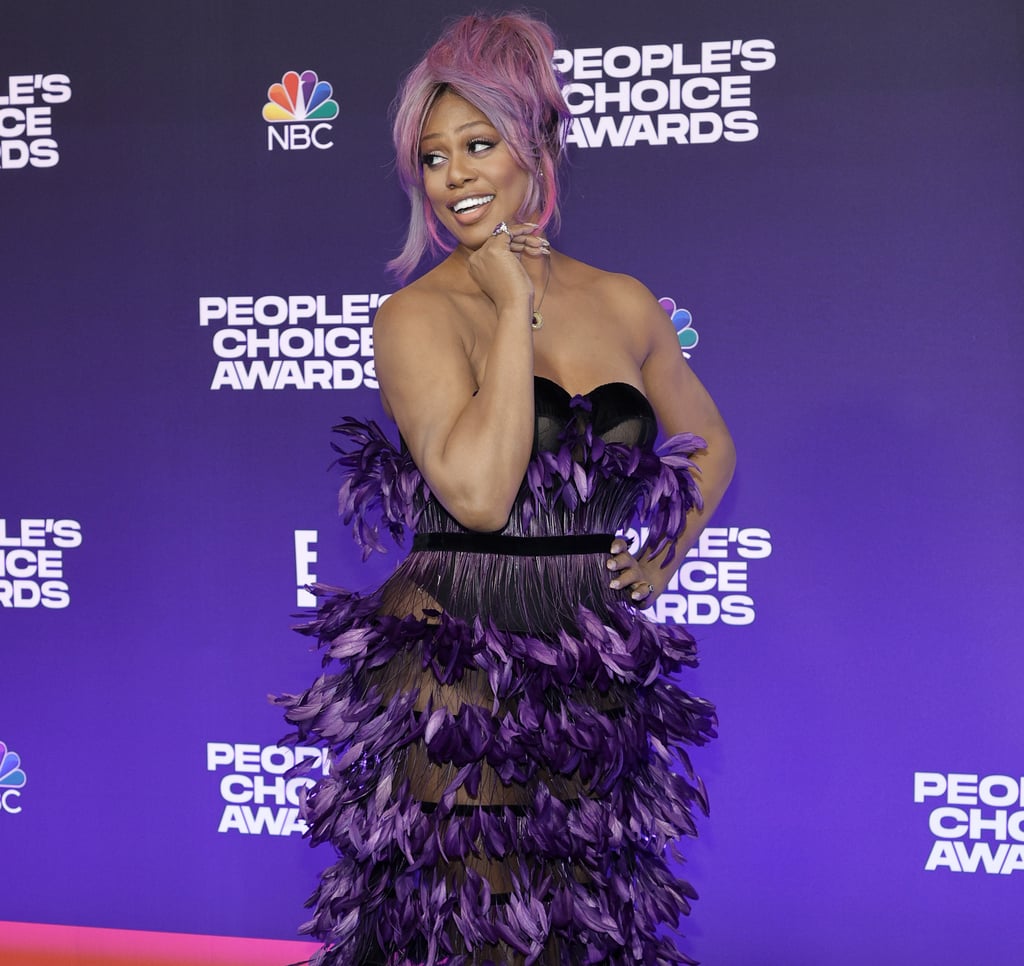 The Stars at the People's Choice Awards Serve Us Major Personality With Their Looks

With a style savant like Laverne Cox hosting the red carpet at the 2021 People's Choice Awards and presenters such as Tracee Ellis Ross, Cardi B, and Sydney Sweeney taking the stage, you can be sure there's a strong focus on fashion. "Am I serving? Am I giving you what you need? Am I giving what needs to be given, darling? Let me know," Cox said, referring to her outfit as the evening kicked off and she prepared to speak to celebs about their own personality-infused looks.
The event will honor style icon Kim Kardashian, actress Halle Berry, and musician Christina Aguilera, to name a few, and H.E.R. will gift us with a performance that definitely calls for a costume change. Sure enough, the stars continue to impress us with the magic they create working closely alongside designers and their stylists for the red carpet, so don't miss a beat as you scroll through every arrival at the Barker Hangar venue in Santa Monica, CA.
Source: Read Full Article