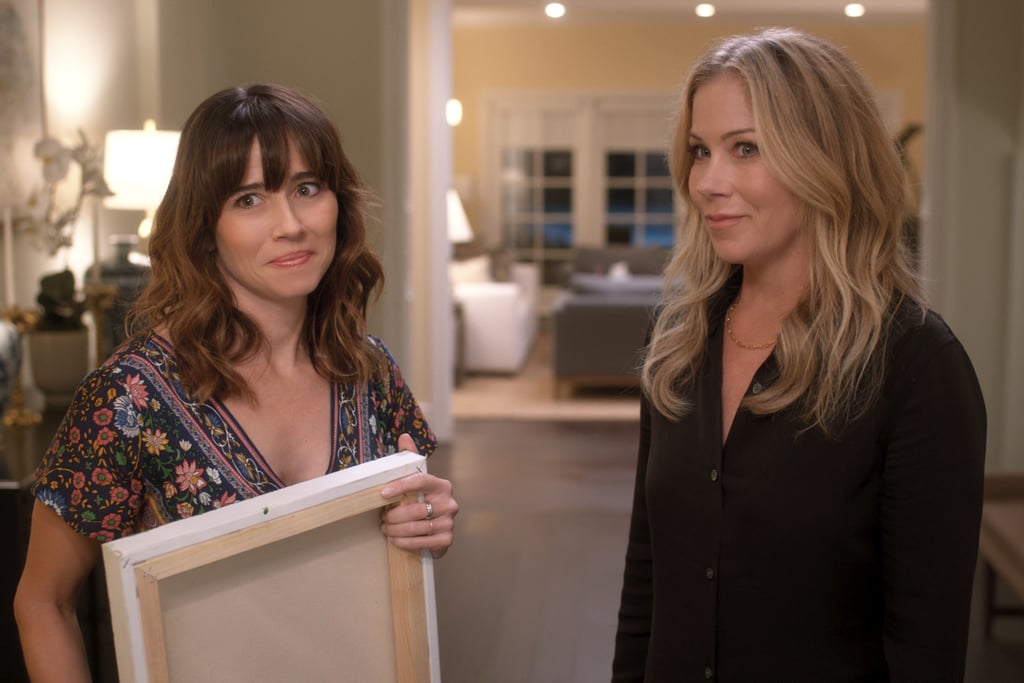 Dead to Me: How Jen and Judy's Wardrobes Mirror Their Polar-Opposite Personalities

Dead to Me's leading ladies, Jen Harding and Judy Hale, are proof that opposites do, indeed, attract. The two characters couldn't possibly be more different if they tried. Jen (portrayed by Christina Applegate) is a stern, often cynical widow who listens to scream-o music, tosses back wine as if it's water, and drops f-bombs without flinching. Judy (played by Linda Cardellini), on the other hand, is an inherent optimist who always looks on the bright side, teaches arts and crafts at a nursing home, and forgives others like it's her job. And yet, the women are two peas in a pod, bound by constant chaos, dark secrets, and a trust that knows no bounds.
Jen and Judy's clothing choices only further confirm the juxtaposition — Jen regularly opts for basics like button-up shirts and trousers, while Judy has a penchant for floral prints and feminine dresses — and these spot-on wardrobe decisions were all deliberately made by the show's costume designer, Trayce Gigi Field. We chatted with Trayce about styling the outfits for Dead to Me's second season, and she revealed tons of juicy tidbits on tracking down the perfect pieces for the characters (hello, thifting tips!), which outfits fans are loving the most, and so much more. Get the full scoop ahead, and join us in praying for a third season so we can see even more of Trayce's genius costume design work in action.
Source: Read Full Article