The Kardashian-Jenner fam obviously resembles each other a lot, to the point where they look like twins sometimes. And thanks to Madame Tussauds, they also look just like their wax figures now, and these ones of Kris Jenner and Kourtney Kardashian will have you seeing quadruple. Seriously, you won't even be able to tell which Kardashian-Jenners are the real ones.
For the first time ever, Madame Tussauds brought the whole wax Kardashian-Jenner family together so fans can view them all at once. This is a big deal because now you don't have to travel to different locations to get a picture next to the statues, you know, if that's the type of thing you like to do in your free time.
Disclaimer: Rob Kardashian was not included in the making of this exhibit, but life goes on.
Anyway, the gang is all together in the New York City location, and Kris and Kourtney's new wax figures will freak you TF out. Please take a look at the real-life Kourt and Kris: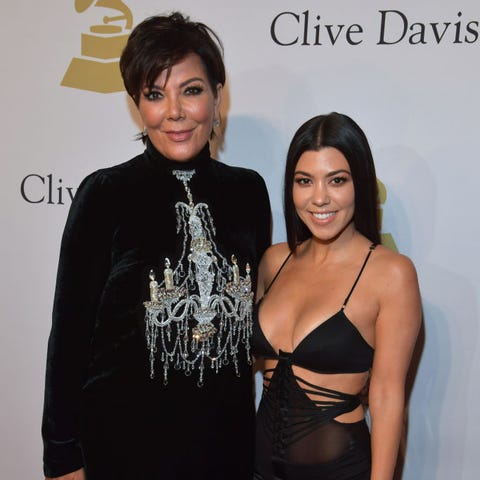 And now, look at their creepy wax figures that could literally pass as them IRL if they could only move:
https://www.instagram.com/p/BxPnEmoJIt2/
How amazing is this!? Our new wax figures at @nycwax #madametussaudsnewyork, opening Tuesday! Me, Kourtney, Kim, Kylie, Khloé and Kendall will all have our wax figures together for the first time. #DoubleTrouble #MadameTussauds @kourtneykardash @coreygamble
A post shared byKris Jenner (@krisjenner) on
Earlier today, Kris shared a few photos from the exhibit and wrote, "How amazing is this!?" and used the clever hashtag "#DoubleTrouble." Get it? Because there are two of both of them now? She also went on her Insta Stories and said it was "an honor" to be turned into one of the famous figurines, so it was another great day to be Kris Jenner.
Now, if you'll excuse me, I'm going to try to go to sleep without having a nightmare filled with wax figures taking over Keeping Up With the Kardashians.
Source: Read Full Article