The Instagram model tags the 'Hate It or Love It' hitmaker in her steamy video showing off her bikini body, which the rapper later reposts on his own Instagram Story.
AceShowbiz –Sydney Chase has seemingly moved on from her drama involving Tristan Thompson. No longer talking about her alleged relationship with the basketballer, she has now linked up with an A-list rapper.
The Instagram model has publicly flirted with The Game online. On Tuesday, July 6, she posted a steamy video of herself showing off her bikini body in a pink two-piece while taking her self-filmed video.
She wore a tight diamond necklace and pouted her lips to the camera while laying on a bed and listening to The Game's new song. She tagged the Compton-born rapper in the post, which also saw her wiggling around to show off her curves.
Catching wind of this, The Game reposted Sydney's video on his own Instagram Story. He took the chance to further promote "72 Bar Assassin". "New Song!" he wrote over it, adding three fire emojis.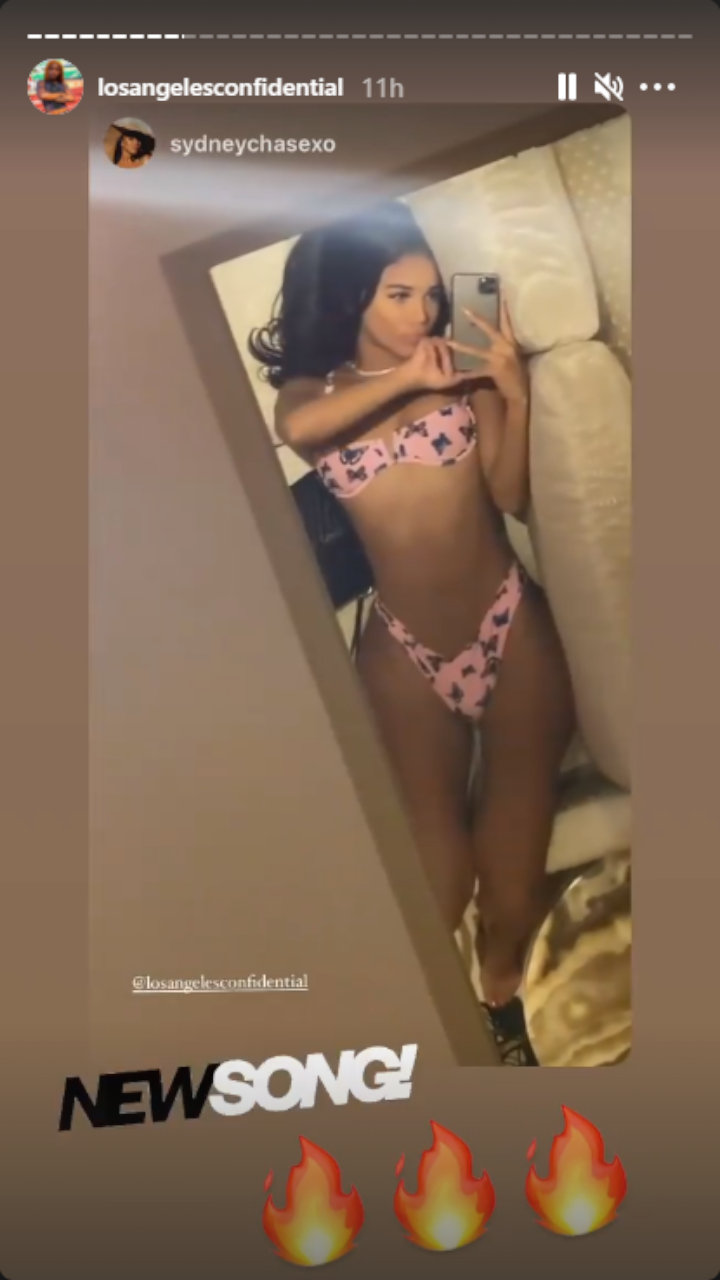 Tristan Thompson reposted Sydney Chase's Instagram Story.
People became familiar with Sydney's name after she made a shocking confession in March that she allegedly had slept with Tristan Thompson, who was then reported to have been rekindling his romance with Khloe Kardashian. During one interview on the podcast "No Jumper", she even described the Boston Celtics' penis while chatting about her alleged tryst. "It was a peek-a-boo d**k but baby it was good," she spilled.
Denying her claims, Tristan then sent her a cease and desist. The letter stated that her allegations were "malicious defamatory fabrications." As the 24-year-old model insisted she told the truth and refused to be silenced, the athlete sent her another legal threat, pressuring her to show the receipts of her claims.
A few months later, it was confirmed that Tristan and Khloe have broken up once again following Sydney's claims. He, however, is reportedly confident that he will win the reality TV star back. "He says that Khloe will never leave him as they've got too much history," a source recently told the Mirror.
Source: Read Full Article