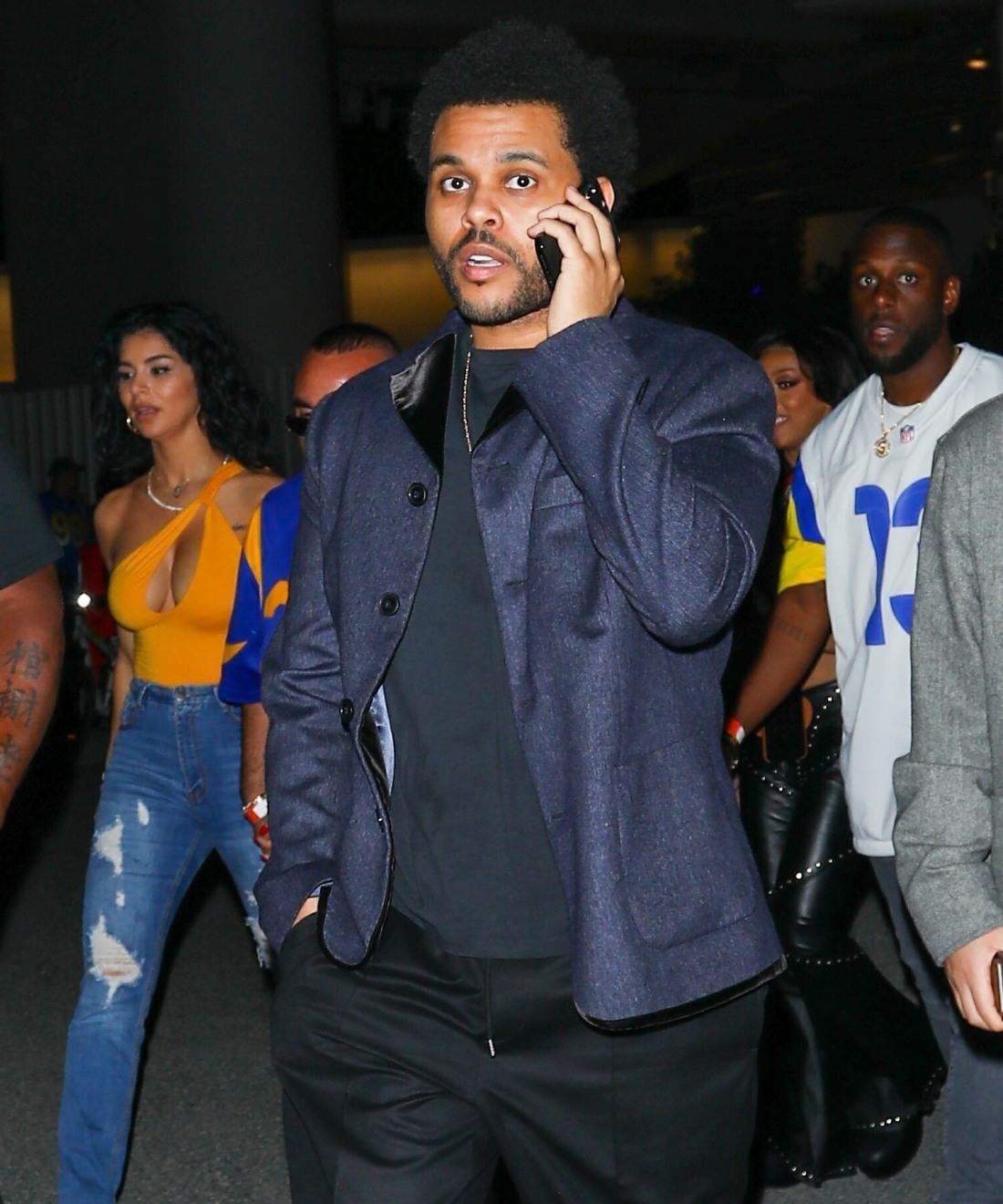 I never messed with Euphoria – it always looked like a show in which adult actors play teens in adult situations. The more I hear about the plotlines and show-runner/producer Sam Levinson, the more convinced I am that I was right to avoid it altogether. Levinson seems like a disgusting person who is working out his own f–ked up fetishes on-screen. Well, speaking of – Rolling Stone has a new piece about Levinson's latest, The Idol. This is the HBO show starring The Weekend and Lily-Rose Depp. Originally, under a different director and team, is was supposed to be about Depp's character (a young pop star) falling under the spell of a charismatic cult leader in LA and trying to navigate her way out of danger. Then HBO fired everybody and hired Levinson, who scrapped the original scripts and millions of dollars worth of footage. Levinson rewrote everything to make it disgusting and misogynistic. From Rolling Stone:
Though the show was ordered to series in November 2021, it's been months since HBO gave a concrete update about when The Idol will debut. One source with knowledge of the production schedule tells Rolling Stone the network initially hoped for The Idol to premiere last fall, taking over the Sunday time slot left open by House of the Dragon, which ended in October. Yet three teaser trailers have come and gone, and HBO can still only offer a vague "later this year." (A rep for the network declined to comment on when the show will air.)

Now, production sources tell Rolling Stone that even they are in the dark on when the show will make it to air, and have little idea about what the final version will look like, claiming the production was plagued by delays, reshoots, and rewrites. "It was, let's just say, a sh-tshow," one says.

The first public inkling of trouble came last April, when director Amy Seimetz, of The Girlfriend Experience and She Dies Tomorrow, suddenly exited with roughly 80 percent of the six-episode series finished. HBO addressed the news by confirming The Idol was set to have a major creative overhaul and would be adjusting the cast and crew. There was little explanation for the shakeup, except for reports that Tesfaye, who is co-creator, felt the show was heading too much into a "female perspective."

With Seimetz out of the picture, HBO handed the reins to Levinson, only to have him weaken the show's overarching message, many sources say, by dialing up the disturbing sexual content and nudity to match — and even surpass — that of his most successful show, Euphoria.

"What I signed up for was a dark satire of fame and the fame model in the 21st century," one production member explains. "The things that we subject our talent and stars to, the forces that put people in the spotlight and how that can be manipulated in the post-Trump world." However, they add, "It went from satire to the thing it was satirizing."

Four sources say that Levinson ultimately scrapped Seimetz's approach to the story, making it less about a troubled starlet falling victim to a predatory industry figure and fighting to reclaim her own agency, and more of a degrading love story with a hollow message that some crew members describe as being offensive.

"It was like any rape fantasy that any toxic man would have in the show — and then the woman comes back for more because it makes her music better," one production member explains of Levinson's version.
[From Rolling Stone]
"Except for reports that Tesfaye, who is co-creator, felt the show was heading too much into a 'female perspective.'" Basically, Abel wanted to make a show where he was a charismatic cult leader who could do anything he wanted with zero consequences and when the original showrunner tried to rein the story in, HBO fired her and replaced her with Levinson, who shares Abel's misogynistic vision.
Embarrassingly, Abel then tweeted out a clip from the show in which his character insults a fictional reporter from Rolling Stone. The terrible acting from Depp and Abel should be enough to convince you to skip this entire mess.
— The Weeknd (@theweeknd) March 1, 2023
— Cheyenne Roundtree (@cheyenneisround) March 1, 2023
Photos courtesy of Cover Images, Backgrid.
Source: Read Full Article