Meghan Markle has had her fair share of detractors during her tenure as the Duchess of Sussex. From the polarizing Piers Morgan to her own half-sister Samantha, the former actor has been subject to verbal beratings ever since she and her husband Prince Harry decided to "step back" from the royal family. Amid ruthless media scrutiny, ravenous family members, and a burning desire to start anew, the couple threw an unprecedented wrench into the royal family's plans as they withdrew from their highly esteemed positions — one they reportedly have "no regrets" about, per Harper's Bazaar.
And on the topic of family members, not only has half-sister Samantha made her voice heard about Meghan, but so has the duchess' half-brother, Thomas Markle Jr. Thomas, who is related to the duchess through their father Thomas Sr., previously went on record with Express in 2020 to apologize "for the last three years of bad press" though "[i]t should have been done differently a long time ago and she could have had a big decision in that." 
In August, however, Thomas began singing a different song. In an appearance for "Big Brother AU," he called Meghan "shallow" and even "told Prince Harry that I think she's gonna ruin your life." And now, Thomas is doing one strange thing on TV for his estranged half-sister. So what is it that Thomas Markle Jr. is up to? Read on to find out!
Thomas Markle Jr. is penning a letter to Meghan Markle and Prince Harry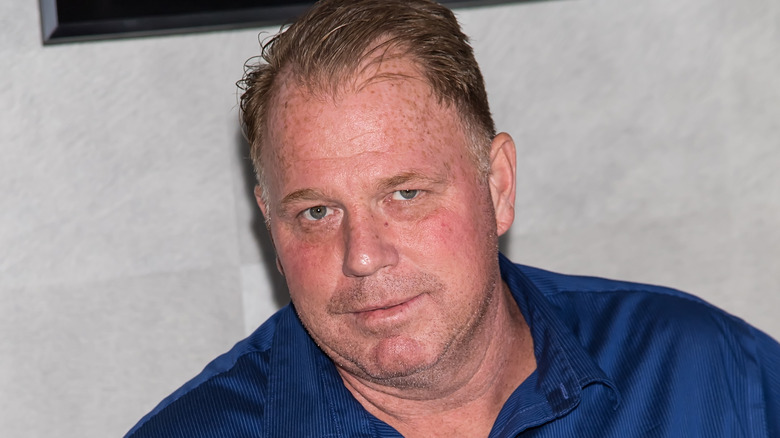 Thomas Markle Jr., the half-brother of Meghan Markle, pulls no punches when it comes to his thoughts on his estranged sibling. In a September preview of "Big Brother AU," Thomas — whose only claim to fame on the show is being Meghan's half-brother — is seen on camera once again reiterating his "shallow" comments, while also writing a letter to Meghan and Prince Harry. "You know I'm famous for writing letters," Thomas prefaces his monologue before noting, "I'm gonna write a letter to Meghan." "Dear Meghan and Harry… The first thing I want to say to both of you…" he says before leaving off on a cliffhanger. The words "What's in the letter?" flashed on-screen afterward.
It's a bold attempt to bite off Meghan's fame, but this isn't Thomas' first rodeo. In 2018, In Touch published a letter penned by Thomas, which saw him plead for a last-minute invitation to Meghan's wedding. In his letter, Thomas describes Meghan as a "loving, caring, amazing girl who had a great family growing up." He then congratulates the Duke and Duchess of Sussex and notes, "I'm very proud of you and wish you the best," with a resounding "Love, Tom Jr." to top it off. Sounds like Thomas can't make up his mind about Meghan, huh?
As it turns out, Meghan's not the only one with skeletons in her closet. Keep reading to learn more about Thomas Markle's past!
Thomas Markle Jr. has had a tumultuous relationship of his own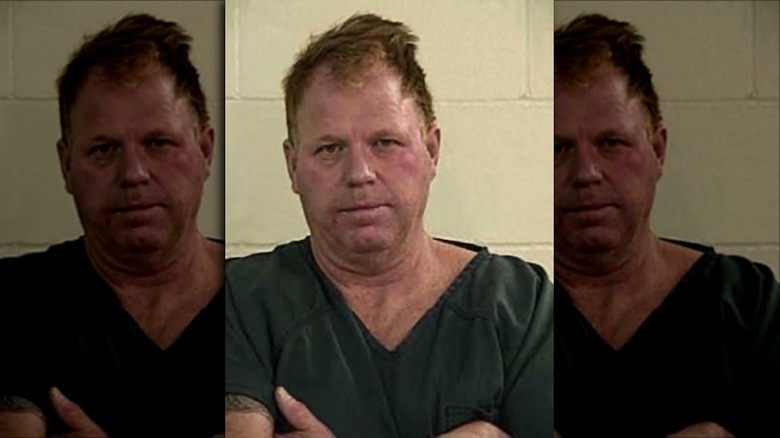 In 2019, Thomas Markle Jr. was arrested on a DUI charge in Oregon, as reported by USA Today. The arrest came at 1:33 a.m. when a "visibly intoxicated" Markle Jr. "failed field tests and was arrested." According to the outlet, he "blew a blood alcohol level of .11 percent" in a state where the legal limit is .08. This, however, was not Markle Jr.'s first run-in with the law. In 2017, Markle Jr. was also popped for engaging in a drunken quarrel with now-fiancé Darlene Blount. USA Today noted that Markle Jr. "allegedly threatened her with a gun."
However, the problems for the couple didn't end there. On top of the couple's drunken woes, Blount was also arrested for a separate altercation involving her fiance. Per E!, the couple got into a "fight while under the influence," resulting in a black eye for Markle Jr. from Blount. The outlet further noted that Blount was "​​arrested and charged with two counts of fourth degree assault." As a result, Markle Jr. told the Daily Mail that "we're getting couples' counseling, individual counseling and we've drastically just cut alcohol and beer out of our lives." It sounds like Thomas Markle Jr. has plenty to worry about, even without talking about his sister's relationship. 
Source: Read Full Article