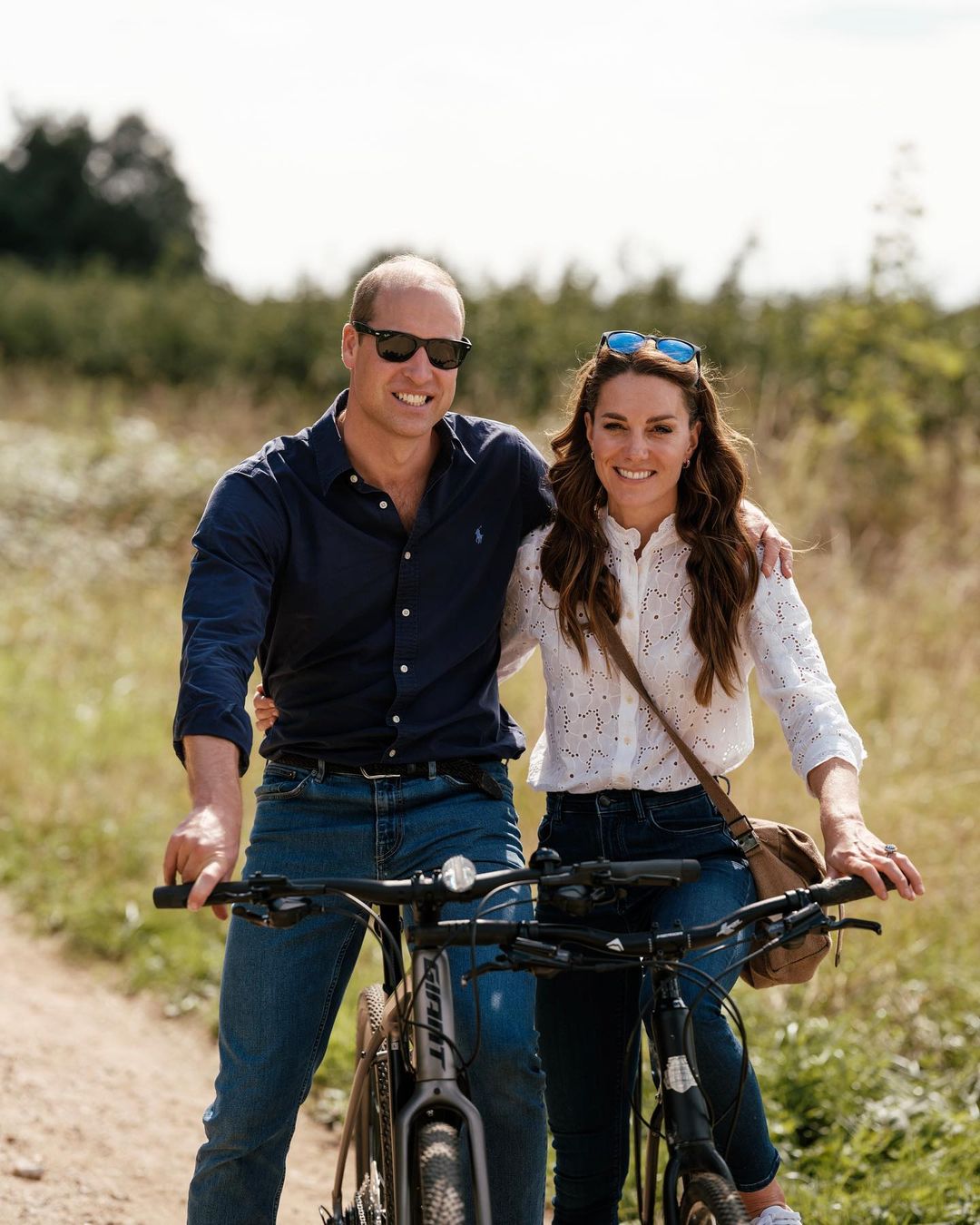 On Saturday, the Prince and Princess of Wales celebrated their twelfth wedding anniversary, literally through gritted teeth. The Kensington Palace social media accounts posted this one photo, taken by photographer Matt Porteous, for the "happy day." You don't even have to be eagle-eyed to pick up on the fact that William and Kate organized one single day with a photographer last summer and they've been releasing photos from the shoot ever since. Their anniversary photo was taken the same day as the Mother's Day photos, and the same day as their Christmas card photo.
It wouldn't have been so bad if they were waiting to release a really good pic of themselves, but they were holding on to this photo for months and months and it's just not flattering for either of them. Kate looks like she's being held hostage by someone who just ripped a rancid fart. William…didn't even bother to remove his sunglasses, and his smile looks insincere. The bikes are a convenient excuse for them to not get too close. It looks like they don't even live together, idk.
Meanwhile, this news came out on their anniversary eve: apparently, William has decided that he'll do a documentary about HIS life, just like Harry! It's so clearly all about Harry and the fact that William is copying his younger brother, much like Kate constantly copies everything (superficial) about Meghan.
Prince William is to front a fly on the wall documentary following him as heir to the throne — in a landmark first and a major blow to his sulking brother. The future monarch has invited ITV's cameras to join him as he travels the country on a homelessness initiative. It will give the public their most intimate and candid insight yet into Wills, 40, and his family.

The serious and responsible TV appearances will focus on life as a working senior royal — and be in stark contrast to Prince Harry's countless bombshell interviews and documentary appearances, which he has used to devastate his family and the historic institution. ITV chiefs hope a successful first run this summer — highlighting William's passionate work on a major new homelessness project — will lead to further instalments.

A TV source said: "This is pretty extraordinary — it's never been done before. Generally access to senior royals is very limited and totally controlled, but William clearly wants to change that. He's keen to highlight his work, particularly on a homeless project which was a subject very close to his mother's heart, and to connect with the public on a new level. He knows all too well how important it is that the monarchy develops a more modern relationship with the British people. TV is a great way to do that, but this is a dramatic contrast to what Harry has been doing.

"William has invited cameras to follow him as he fulfils his duties, giving a proper insight into himself and his work as Prince of Wales — this isn't anything like his brother's TV appearances."
[From The Sun]
"This isn't anything like his brother's TV appearances." Harry and Meghan made a documentary about their African tour in 2019 and that was mostly focused on their work and events, but the headlines were about how William was incandescent with rage that Meghan and Harry spoke candidly about how vulnerable and abused they felt. Harry also did The Me You Can't See, a wonderful docuseries about mental health. Additionally, this is not the first documentary William has attempted, although I'm not surprised that no one remembers Prince William: A Planet For Us All (terrible use of a colon) in 2020. That was a documentary where William wandered around various royal estates and spoke vaguely about his keenness for the environment. This new project will be in the same vein – William wandering around, saying sh-t like "yar, we've got to solve homelessness." Anyway, William is a f–king embarrassment and he should probably use some of his Duchy money to buy himself a new personality instead of incessantly copying Harry.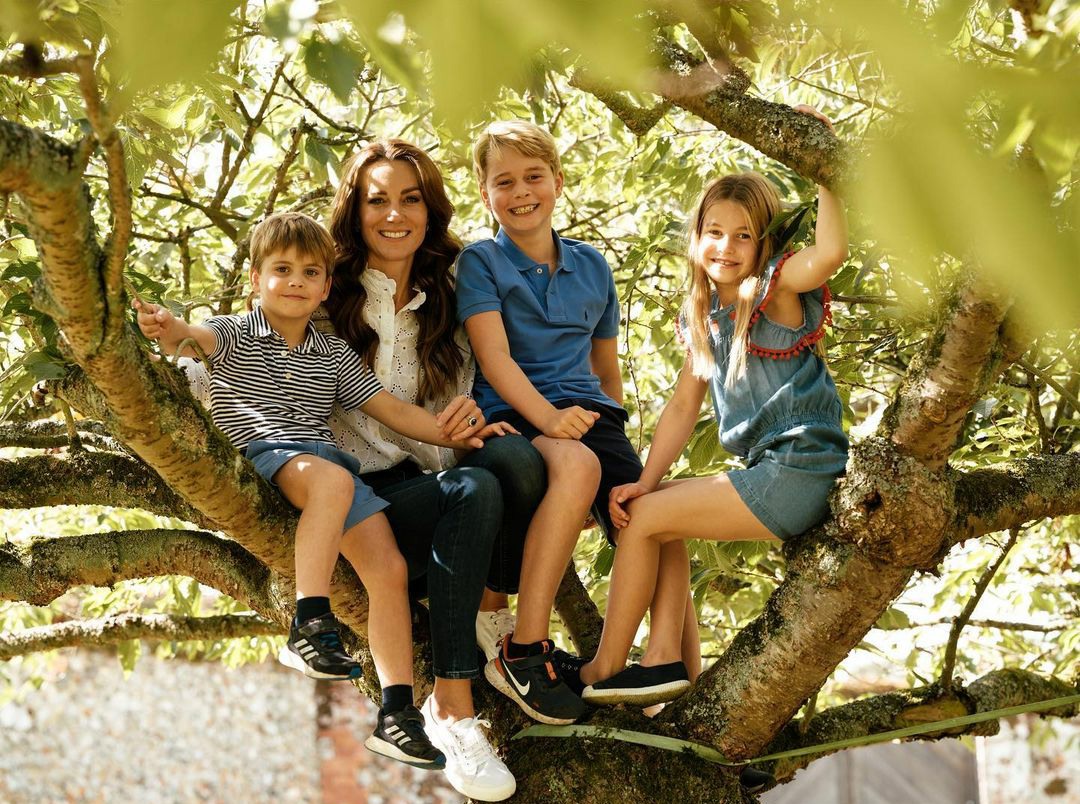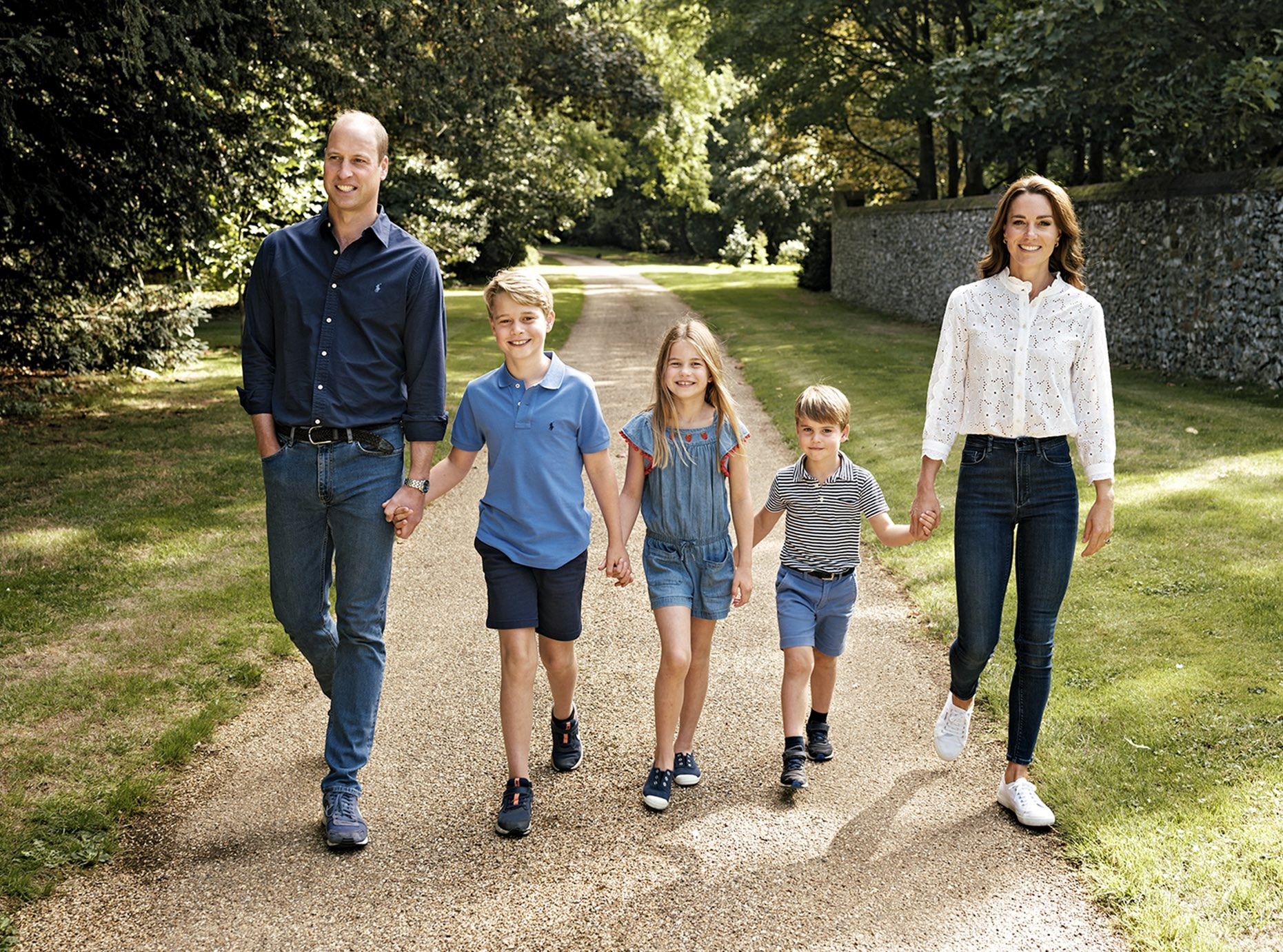 Photos courtesy of Matt Porteous for Kensington Palace.
Source: Read Full Article