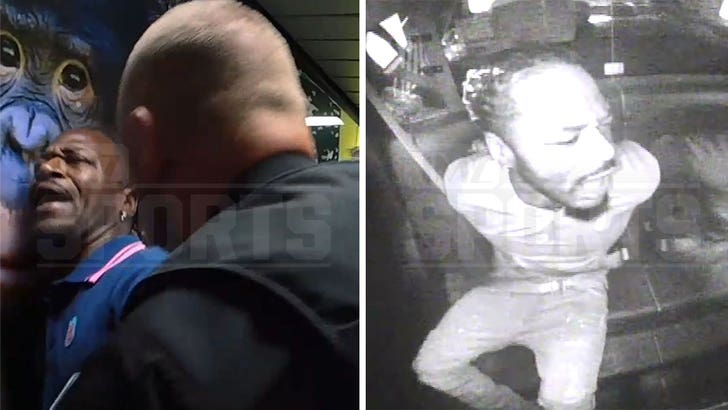 New police video, obtained by TMZ Sports, shows Adam "Pacman" Jones went ballistic on cops following his arrest earlier this week … throwing a tantrum, while calling some of the officers "stupid f***ers!"
The ex-NFL star's outburst happened at Cincinnati/Northern Kentucky International Airport on Sept. 11 … when officials booted him from a plane after they said he had argued with employees over his seat's electrical outlet.
Body cam footage shows that once he got off the aircraft … he tried to tell cops what had happened — but almost immediately, a verbal altercation broke out.
"You need to learn how to talk to a motherf***er, bro," Jones said to one officer on the jetway. "'Cause I don't mind going to jail. I'm letting you know that. But, you better learn how to motherf***ing talk to somebody. Because you ain't my daddy, n****."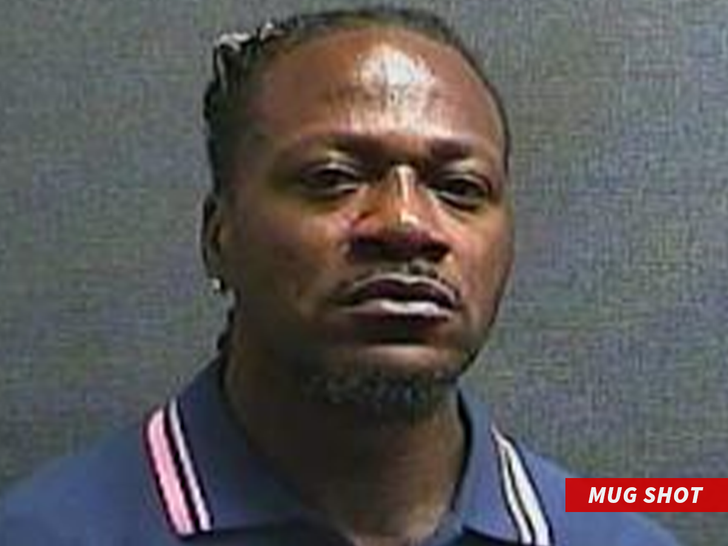 When someone tried to calm Jones down … he screamed, "This s*** is wrong!" Seconds later, cops slapped the cuffs on him — and then his meltdown really began.
Sources close to Pacman say he was agitated because he was kicked off the plane when he believed he did nothing wrong … so anything he said was in the heat of the moment, and he still maintains he's the one in the right.
Jones yelled and cussed at cops as they took him away from the plane … and when they got him in the back of a squad car, he unloaded on one officer in particular.
"You said I was drunk," he screamed from the backseat. "Bitch, breathalyze me. I'm not drunk!"
The cop then told him he reeked of alcohol … which set Jones off further.
"How the f*** you going to lock me up for alcohol and you ain't breathalyze me?!" he continued. "You sound stupid as f***. It's 6 AM in the morning, n****. I had one f***ing drink, which was a Pinot f***ing Grigiot. Go to the f***ing bar and ask them. You stupid f***ers!"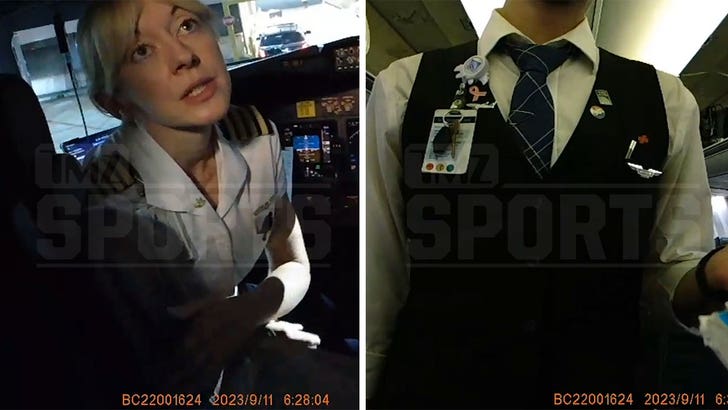 Meanwhile, back on the plane, body cam video shows the pilot and a flight attendant both told a cop Jones was being unruly — forcing them to go back to the gate.
Eventually, officers transported Jones to a nearby jail … where he was booked on misdemeanor charges of alcohol intoxication, disorderly conduct and terroristic threatening — before he was released.
Jones has been adamant that he did nothing wrong on the plane … saying he just wanted his outlet to work so he could use his iPad to prep for the New York Jets vs. Buffalo Bills Monday Night Football game.
"I was the one who was mistreated," he said.
Source: Read Full Article