Hi, hello! I interrupt your afternoon slump to bring you another Miley Cyrus and Liam Hemsworth update to obsess over until she drops her next Instagram or whatever song she's currently whipping up in the studio!
As you already know, Miley and Liam are over, dunzo, finito. It's pretty sad—as Liam will tell any reporter who asks—but Miley is over here living her best life and making out with Brody Jenner's ex-girlfriend, Kaitlynn Carter. Oh, and an Us Weekly source is out here saying that Miley was the one who dumped Liam, which would make his "you don't understand what it's like" comment even more upsetting.
The source claimed, "Miley was the one who ended things with Liam" and added this shocker: "They haven't been together for months."
Miley and Liam had been married for nearly eight months, but according to her rep, they are "ever-evolving" people who "decided this is what's best while they both focus on themselves and careers." As for what will happen to their pets, they're going to be dedicated co-parents.
Don't fight evolution, because you will never win. Like the mountain I am standing on top of , which was once under water , connected with Africa , change is inevitable. The Dolomites were not created over night, it was over millions of years that this magnificent beauty was formed. My dad always told me " Nature never hurries but it is always on time"…. it fills my heart with peace and hope KNOWING that is true. I was taught to respect the planet and its process and I am committed to doing the same with my own …. 💙
A post shared by Miley Cyrus (@mileycyrus) on
After the news hit and photos of Miley and Kaitlynn making out surfaced, Miley got into an Instagram tiff with Brody after he tried to imply that this was a PR stunt. When he commented, "Watch out! Pics of Liam and I holding hands on the beach coming soon," Miley replied, "Go take a nap in your truck and cool off #HotGirlSummer." So yeah, that showed him.
And catching up to today, Miley is back in the studio already and teasing new music. Could this mean we get another "Wrecking Ball"? Or better yet, an acoustic version of "Start All Over"??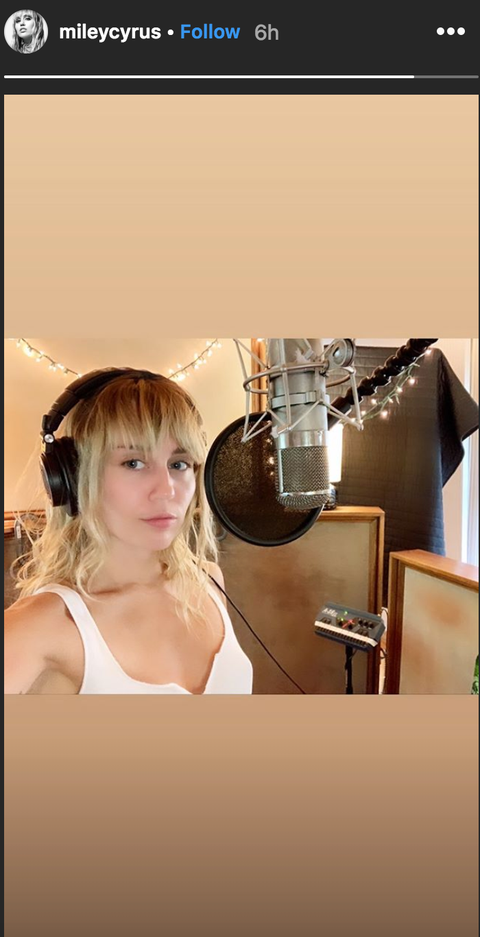 Source: Read Full Article