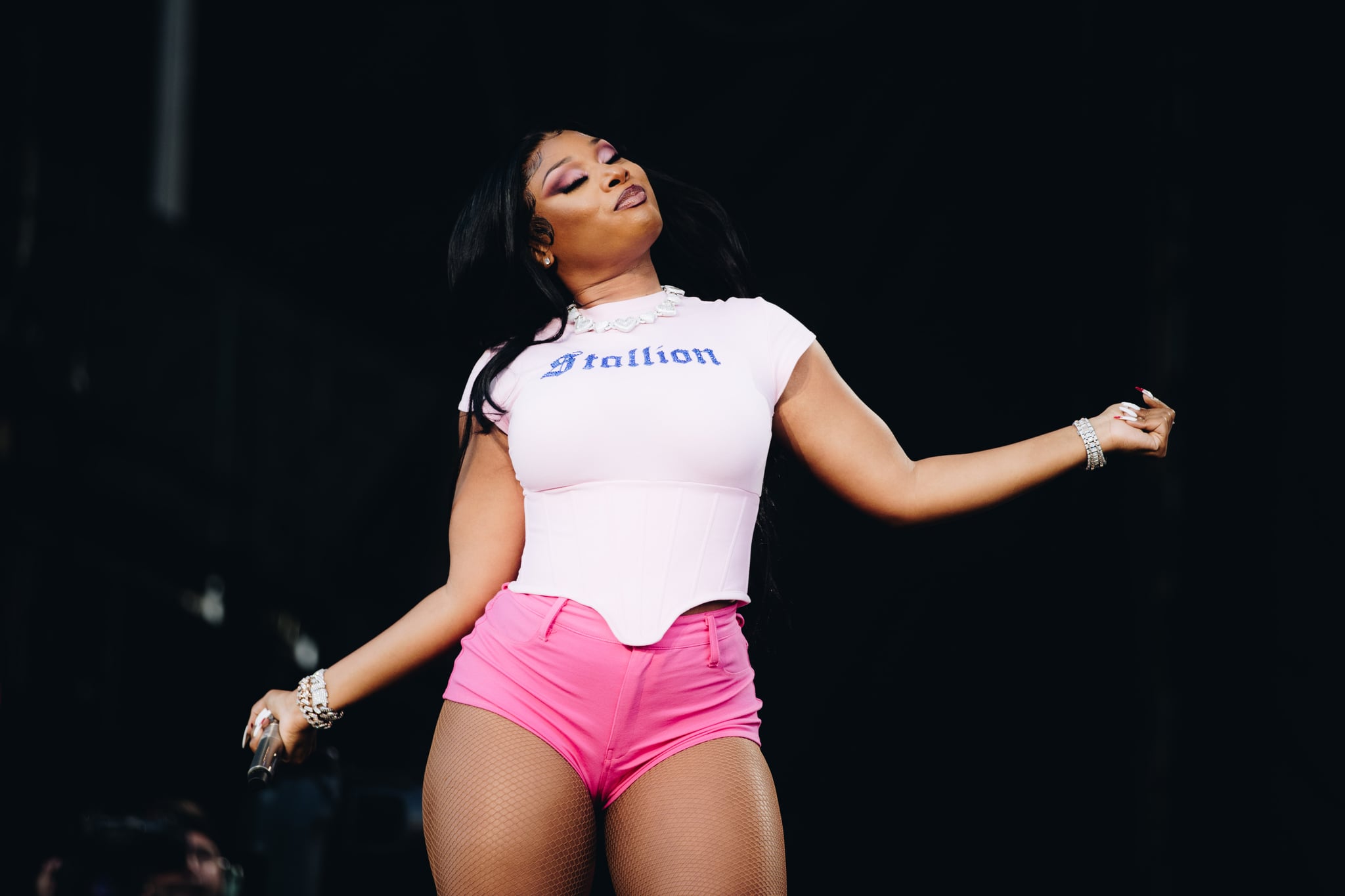 Hot Girl Summer? Nah, when it comes to Megan Thee Stallion's birth chart, it's an entire Hot Girl lifestyle. Over the last few years, the hip-hop It Girl has won Grammys, dropped incredibly catchy songs, and inspired so many people to harness the power of their inner Hot Girl. Megan's music is a love letter to all the hotties, so we can tell how passionate the rapper is about uplifting and empowering others.
The "Body" rapper has had multiple songs go viral on TikTok, and she's become one of the most recognizable women in music, so you might think you know all there is about Megan. But what else can the cosmos tell us about the iconic Aquarius? POPSUGAR previously spoke to Girl and Her Moon astrologer Jordane Maree, and TikTok astrologer Astrodim for all the details of Megan Thee Stallion's birth chart. Here's what the stars can teach us about the "Savage" star.
The Big Three: Sun, Moon, and Rising
You might recognize your "big three," aka your sun, moon, and rising signs, if you've dabbled in astrology. Your sun makes up your core essence, your moon denotes your emotional responses, and your rising or ascendant indicates your social self. While the internet is missing Megan's birth time, she has confirmed her rising sign — and it makes so much sense!
Sun in Aquarius
When it comes to your core identity or your essence, your sun sign knows all. This sign represents your outward personality, so others will likely recognize these personality traits. Megan Thee Stallion's birthday reveals that her sun sign is in the humanitarian and free-spirited sign of Aquarius."People with their sun in Aquarius love shock factor and will express this subtly through their clothes or dynamically with their actions," Astrodim tells POPSUGAR. "Take a look at Megan: she gets a lot of flack for what she raps about, what she wears, how she dances, and more, however, she does what she wants — and beautifully — because she knows that it can inspire others to be themselves unapologetically."
In multiple interviews, Megan has expressed how little she worries about the opinions of others. But what Megan does care about is making a difference in society and within her community, a staple in every Aquarian's mission. Megan has also opened up about using her college degree in health administration to open up hospitals. Back in 2019, she organized the Hottie Beach Clean Up in Santa Monica and, two years later, partnered up with Fashion Nova to announce their "Women on Top" fund, per NME. Most recently, she launched a mental health website in 2022 called "Bad B*tches Have Bad Days Too" to promote resources like free therapy organizations, suicide hotlines, and substance-abuse support networks. It's clear that in her music and beyond, Megan displays her Aquarian traits by being unapologetically herself and working to empower others.
Source: Read Full Article