The following story contains very light spoilers for Invincible Season 1, Episode 6.
There's been a lot to love during the first season of Invincible, Amazon Prime Video's adaptation of Walking Dead creator Robert Kirkman's beloved superhero comic. And while the story is a fun and often subverted take on a traditional superhero/coming of age story, perhaps the biggest highlight of the show is its constantly impressive voice cast, which regularly includes Steven Yeun, JK Simmons, Sandra Oh, Zazie Beetz, Gillian Jacobs, Zachary Quinto, and Walton Goggins, while an assortment of recurring and guest stars have also so far included Seth Rogen and Mahershala Ali.
Accordingly, the show's sixth episode included an almost blink-and-you'll-miss-it version of a voice cameo, but it was one from someone whose fanbase is far too loyal to miss such a thing—Rick and Morty star and co-creator Justin Roiland, who appeared for a brief moment in the episode's earliest moments as a spoiled college student named Doug Cheston.
Roiland's role as Cheston wasn't long-lived in Invincible because his quick opening scene served as the show's introduction to another big name actor's introduction as an important Invincible character: Ezra Miller as DA Sinclair. The opening scene finds a drunken Cheston—a wealthy heir to a fortune—harassing some college girls on his campus at Upstate University, before he's kidnapped by Sinclair and has his vocal chords cut out. That's a wrap on Mr. Roiland's role in Invincible, though he did get one of his Rick and Morty trademarks into the show to help fans recognize him for sure: a burp.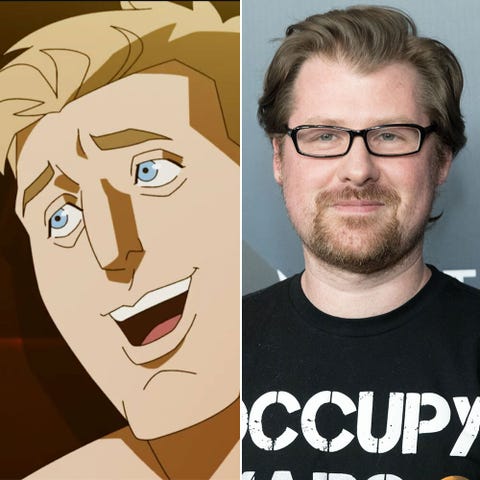 Source: Read Full Article