Rising to fame in the 1980s, Leah Remini has become one of the most outspoken actors in Hollywood. She famously left the Church of Scientology in July 2013, per Biography, and has spent nearly a decade warning the public and fellow celebrities about the dangers of the group. Remini gave multiple interviews on the topic after her departure, wrote a memoir, "Troublemaker: Surviving Hollywood and Scientology," and produced an Emmy-winning series with A&E called "Leah Remini: Scientology and the Aftermath." When the series ended after three seasons, Remini continued her advocacy work and started a podcast with former Scientologist, Mike Rinder, called "Scientology: Fair Game."
Remini's spotlight on the negative experiences she had with Scientology drew criticisms and denials from the Church, but also made people curious about her relationships with famed Scientologists like Tom Cruise and John Travolta. The latter has been in Scientology for more than 45 years, according to The Blast, making him one of the longest-serving celebrities within the Church.
Given both Remini and Travolta's association with the group, they surely have crossed paths with one another in the past. So, how exactly does Remini feel about the "Pulp Fiction" actor?
Leah Remini thinks John Travolta has too much power in Scientology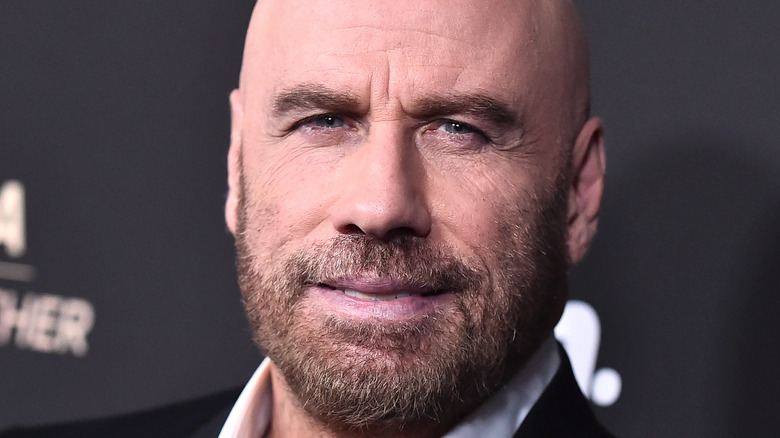 Leah Remini may have left Scientology, but she thinks John Travolta has stayed loyal because of how much power he has within the organization. Remini made the comment in an interview on "The Joe Rogan Experience" in 2017. "[Travolta has a designation of Khakan] that basically says you can kill another human being," she said (via Esquire). "If you're Khakhaned, you're going to look the other way."
When pressed by Rogan about if she meant that Travolta could get away with murder, Remini responded with "yes," while adding, "It's called ethics protection. There's another policy called the responsibility of leaders, which he says that what you gotta do to protect the leader you gotta do it. If you see a body, you gotta clean it up." Remini also called Travolta out in her A&E documentary for being close-minded and changing the narrative of the organization when he talks to the press.
"Whether you're a celebrity or not, something has to go off in your mind that 'This isn't right, I'm justifying horrible behavior in myself and others,'" Remini said during an episode (via IB Times). "And celebrities have access to information. There is no excuse now. They're in a prison of their own mind to not want to know, and if they do know, Scientology has a self-protecting mechanism that doesn't allow people to look." Despite Remini's criticisms, Travolta remains a steady supporter of the organization.
John Travolta says Scientology has been 'helpful' to him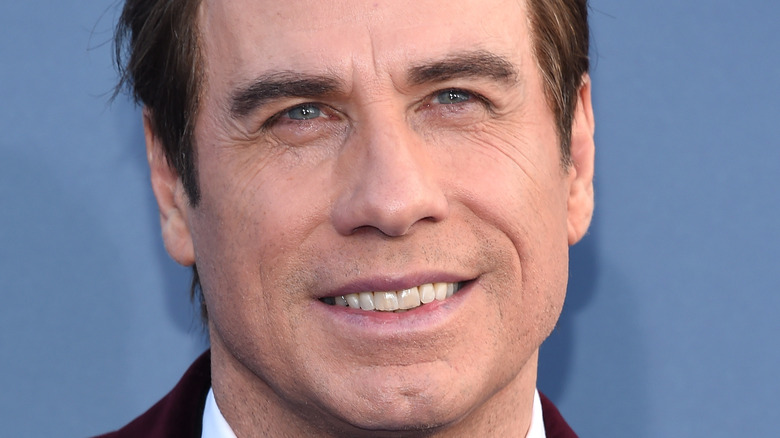 While Leah Remini illuminated many with her A&E docu-series about Scientology, she didn't have much success getting through to John Travolta, who said that he wasn't "interested" in the subject matter. Travolta made the comment when gave an interview to E! News in December 2016 during a film premiere.
"[Scientology has] been nothing but helpful to me for 40 years, through all my losses of my mother, my girlfriend, my son," he said. "They never left my side, so why would I want [to] buy into something that's not what I feel?" Travolta had no hard feelings toward Remini though, telling the outlet, "As long as I get to still do it and my family gets to do it, I'm happy."
For her part, Remini understands why Travolta isn't unable to reach out as long as he's involved with the organization, but told E! News that he "is one of the nicest, sweetest people you're ever going to meet." Given that Travolta recently tried offloading his Florida home near a Scientology headquarters, who knows? 
Source: Read Full Article