The following story contains spoilers for Cobra Kai Season 3.
2020 was a long year, but one positive that came was in the late summer, when Netflix dropped both previously existing seasons of Cobra Kai, the 34-years-later sequel to The Karate Kid that previously lived on YouTube premium. The show—which was already a big hit—became one of Netflix's biggest shows of the year, and now Season 3 is kicking 2021 off with some punching and kicking spunk. While the main draws of the show are the return of Daniel LaRusso (Ralph Macchio) and Johnny Lawrence (William Zabka), the show teased the return of their mutual original love interest, Ali (Elisabeth Shue), and fans were eager to see if the show would follow through. Well, we have good news: Ali is back.
The show had previously teased Ali's return by having Daniel and Johnny talk about her during their brief time hanging out at a bar, and a tease previously saw Johnny connect with Ali on Facebook. Season 3 brings that connection full circle; Johnny contacts Ali on Facebook (and Miguel helping him craft his social media message and personality make for some of the best parts of the season), and eventually they meet up for lunch. The two have a great time, and eventually she invites him to a holiday party at the country club.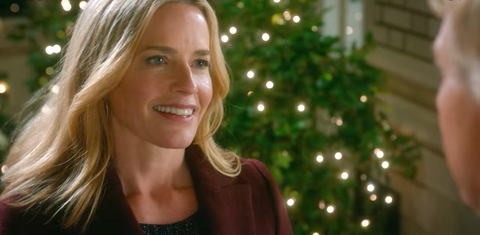 Here, the two run into Daniel and his wife, Amanda. The four of them have a great time at the party, reminiscing about the old days and putting a lot of things into perspective for our two heroes who somewhat literally come from very different schools. Ali, who sees the good in both men, helps them realize that, in a lot of ways, they believe in the same sort of things. Amanda, as the viewer surrogate, helps to let Ali bring the two guys together through their mutual appreciation of her.
Shue is just as delightful in her brief Cobra Kai role—she appears in two episodes—as she is malicious and nefarious in her role in The Boys. She's having a nice run on television, and we can't help but hope it continues, whether that's more appearances on Cobra Kai, on The Boys, or in another entirely new TV show.
Shue previously teased a potential return to the role.
While promoting The Boys with co-star Antony Starr back in 2019, she told ET Canada that there's a good chance Ali could make a special appearance at some point in the series. "I have seen it and I thought it was really well done," she said. "I'm thinking about making an appearance."
Zabka also spoke to PopCulture.com about the possibility of Ali's return back in June 2019. "I'm rooting for Ali with Johnny," he said. "She'd be a great addition to the show, so I'm rooting for it. But I'm in the dark at this moment."
A post shared by Cobra Kai (@cobrakaiseries)
The show gives insight to Ali's life after the film.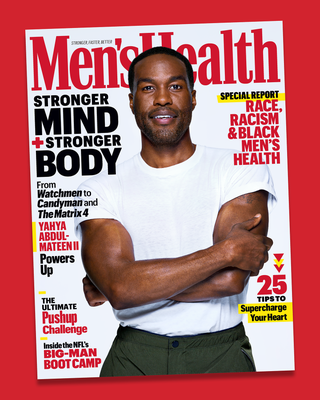 In the show, the character of Ali is mentioned a few times. She comes up when Johnny and Daniel are having some drinks together, and Daniel eventually points him in her direction on Facebook. While she isn't shown on-screen (except for a flashback to their adolescent years), viewers do gain a little bit of insight on what happened to her post-high school: She eventually went on to become a pediatric surgeon and marry an oncologist she met in medical school. In Season 3, while we learn that Ali is still a practicing doctor, she's no longer married (she's just 'Ali Mills' again; not the 'Ali Mills Schwarber' that Facebook tells the guys). She lives in Colorado, but winds up back in California to visit her parents for the holidays.
While Daniel and Johnny haven't spoken to her since their years in the dojo (prior to the events of Season 3), Daniel does tell Johnny he keeps up with her over Facebook. We later see Johnny writing a note, accidentally sending it when someone bumped into his shoulder at a bar.
In Season 3, of course, we see how this all plays out. Ali, home for the holidays, reconnects with both Johnny and Daniel, and even makes friends with Daniel's wife, Amanda. While we might be rooting for the Johnny and Ali romantic reunion, with her having permanent residence in Colorado it's not a sustainable endgame. Instead, she helps Johnny to realize his feelings toward Carmen, Miguel's mom. Which leads Johnny to realize everything else that's been going on, which eventually leads him back toward Daniel–and the two realize their best coarse of action is through working together.
And so an epic facedown is coming in Season 4—and fans can probably thank Ali for that. If she'll return again, we don't know. But her presence in Season 3 was surely appreciated. That's for sure.
Source: Read Full Article