We like to think we're faithful followers of celebrity love lives.
But frankly some celebs get in such big relationships, we forget they used to date other stars.
In a lot of cases, these romances took place when one or both parties were not yet famous — so it was never even on the cover of Us Magazine in 1997. LOLz!
Some of these will remind you, some will surprise you, and some will straight up BLOW. YOUR. MIND. Much like they did for someone who dated one half of the first couple…
Contents
Scarlett Johansson and Jack Antonoff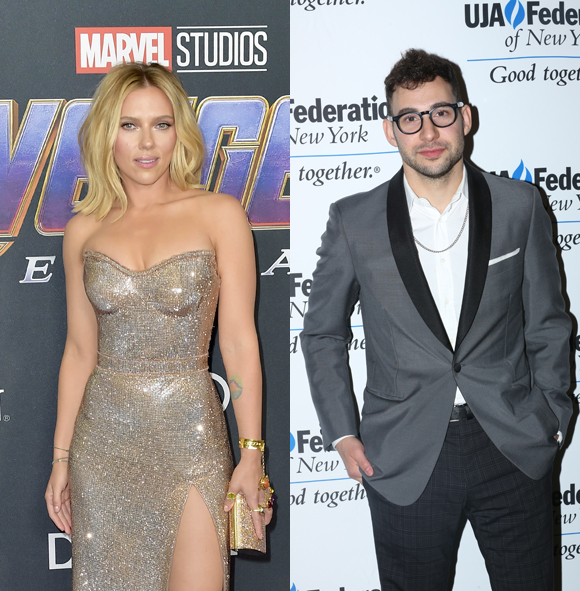 This is one you'd probably NEVER put together!
Scarlett Johansson and Jack Antonoff rose to stardom in completely different fields.
ScarJo had her starmaking performance in Ghost World and slowly grew in popularity — until rocketing into international superstardom as part of the Avengers.
Jack wasn't even the frontman of his band fun. — but the Grammy winner eventually became more famous for his prolific songwriting and producing talents, collaborations with A-listers, and solo work (the band Bleachers is just him).
So wait, how do these two even know one another??
They went to school together!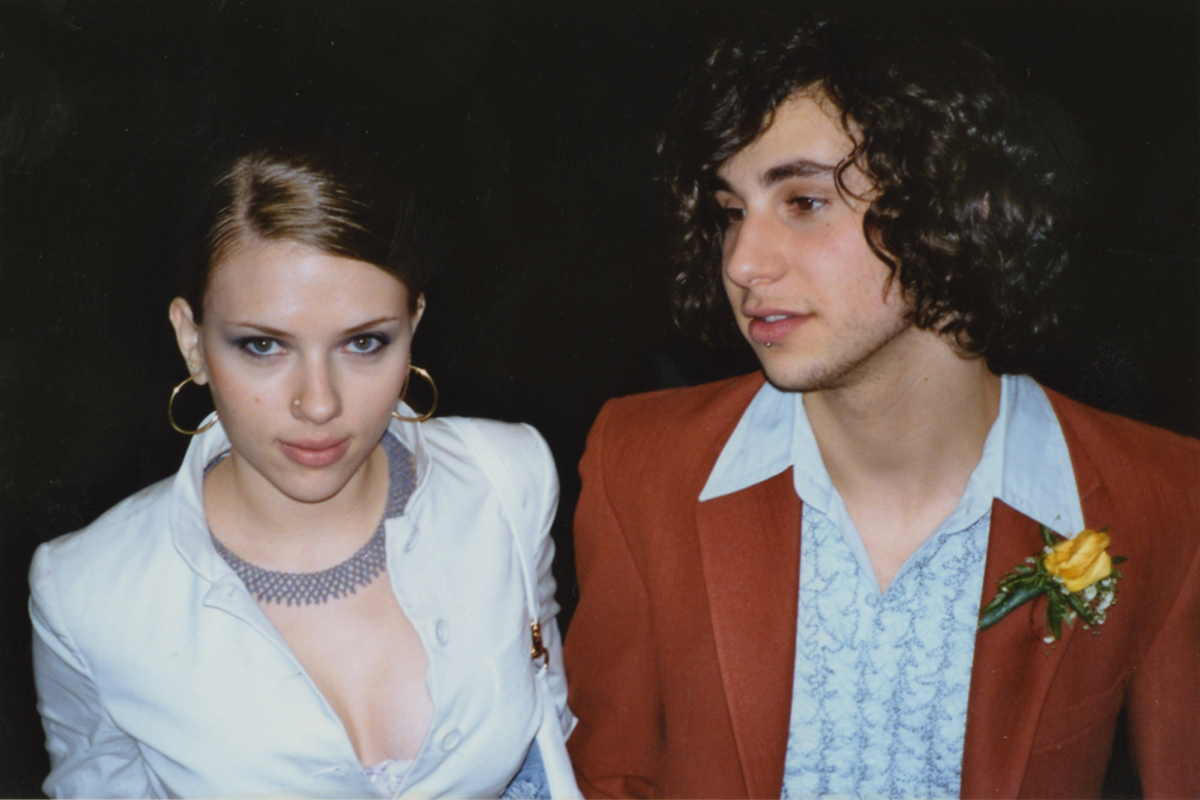 The two were just 17 years old when they dated for about a year while attending the Professional Children's School, an artistic college preparatory academy in NYC.
They even went to prom!
Is your mind blown? So was Lena Dunham's!
She found this out on the Internet while she was dating Jack and thought she was "hallucinating"!
Matt Damon and Winona Ryder
Did YOU remember these two dated??
Matt Damon was rocketing to movie stardom in the late '90s after scoring an Oscar for surprise hit Good Will Hunting.
It was right around that time his BFF Ben Affleck's girlfriend — one Gwyneth Paltrow — introduced him to her BFF at the time: Winona Ryder.
He supposedly broke up with Minnie Driver to date her; they were together for two years before eventually going their separate ways — right around the time Winona infamously got caught shoplifting.
We don't know why they broke up, but it was after their split that Damon decided to only date "civilians" from then on.
Justin Timberlake and Jenna Dewan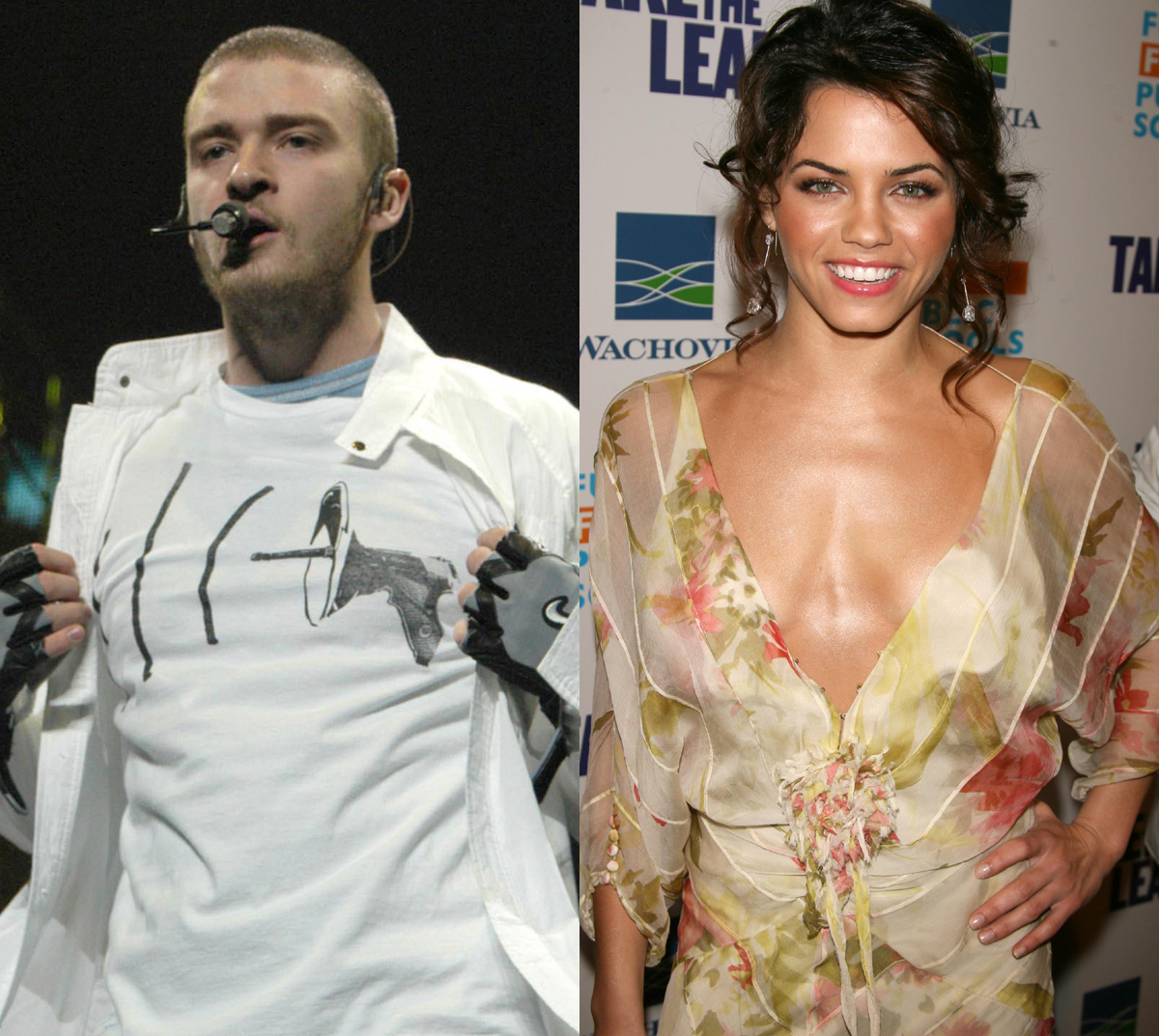 Before she got the opportunity to Step Up into films, Jenna Dewan was a backup dancer for Justin Timberlake.
And they eventually became more.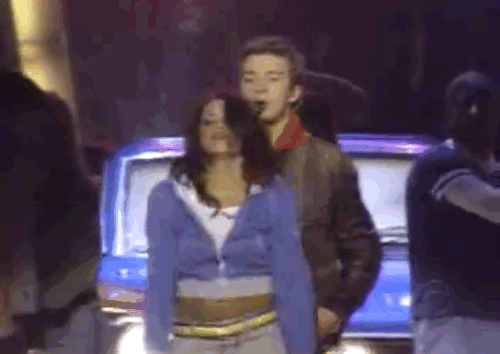 We had no idea these two were ever an item — probably because at the time we didn't even know who Jenna was.
But Jenna confirmed it on Watch What Happens Live in 2017:
"We were, like, friends that then dated and we're just really good friends now."
This was in the early 2000s, right after JT's split with Britney Spears. In fact, Jenna bears a striking resemblance to the girl in the Cry Me A River video, in which Justin makes a sex tape with a rebound brunette on his Britney doppelgänger ex's bed.
Did any of that really happen?
Only Jenna and JT know for sure!
Kathy Griffin And Jack Black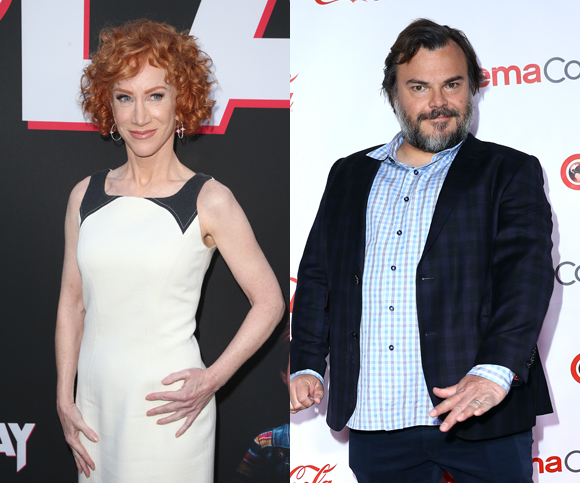 Wouldn't have put these two together?
Hey, why not, Kathy Griffin and Jack Black were both up-and-comers in the '90s comedy scene.
Kathy ended up spilling on the relationship in her 2009 memoir Official Book Club Selection.
Mostly it was about him being a slob who literally only owned one towel she had to use after showering — which he also used as a bathmat!
Ew! Talk about goosebumps! *shiver*!
Brad Pitt and Thandie Newton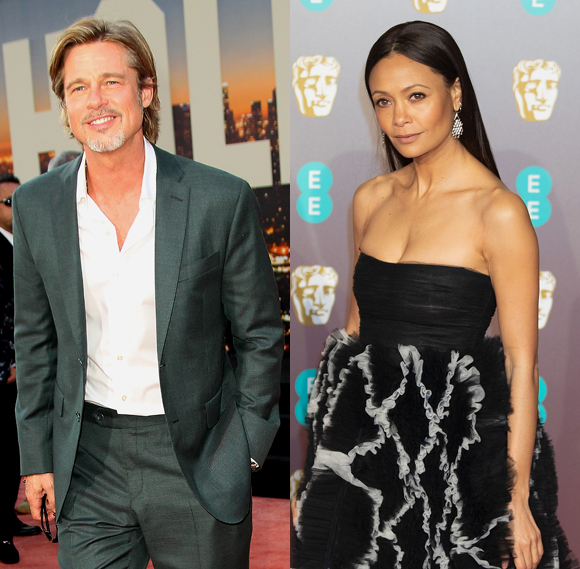 Brad Pitt has dated (and married) some of the most famous women in the world over the past couple decades, so it's not a surprise we've forgotten an earlier relationship with the future Westworld Emmy winner.
He and Thandie Newton met while filming Interview With The Vampire way back in 1994 (she had a tiny role early in the film) and reportedly dated for an entire year.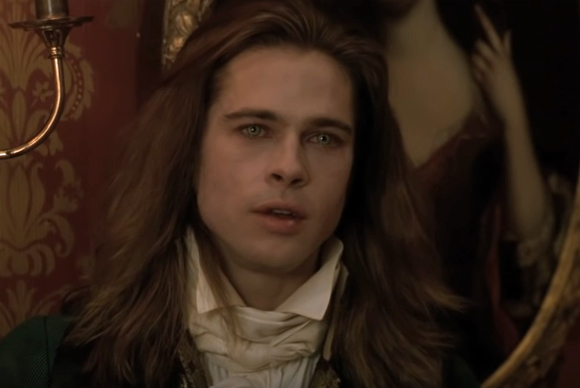 By all accounts, the two had an amicable breakup and remain friends.
Vanilla Ice and Madonna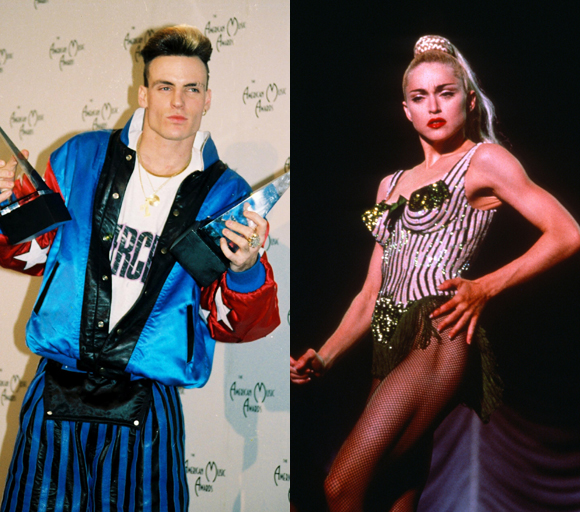 Yep. This happened. At the height of Vanilla Ice's popularity in 1991, he really dated Her Madgesty.
In fact, in a 2011 interview with News of the World, he explained it was he who dumped Madonna after she published her infamous photo book Sex, which included photos of the two of them getting intimate, saying:
"I broke up with her after she printed that book because I was hurt to be an unwitting part of this slutty package. It was disgusting and cheap. We were in a relationship, yet it looked like she was screwing all these other people."
The photos are still around if you're up for a double barrel blast of nostalgia and nausea!
Drew Barrymore and David Arquette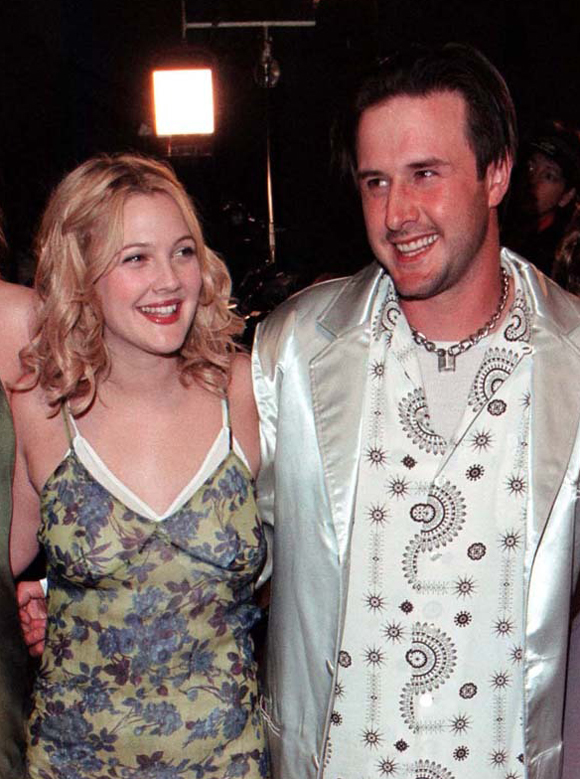 Everyone knows David Arquette dated one Scream costar. But two??
Long before they were brother and sister in the rom com Never Been Kissed, David says he and Drew Barrymore were an item "for a while."
Apparently it was when David was 19 and Drew was only 16! (Considering her infamous tween party days, that wasn't exactly young for the E.T. star.)
David first made the relationship public in 2014 on Watch What Happens Live; shortly after Drew denied it, but David stood firm.
Lisa Kudrow and Conan O'Brien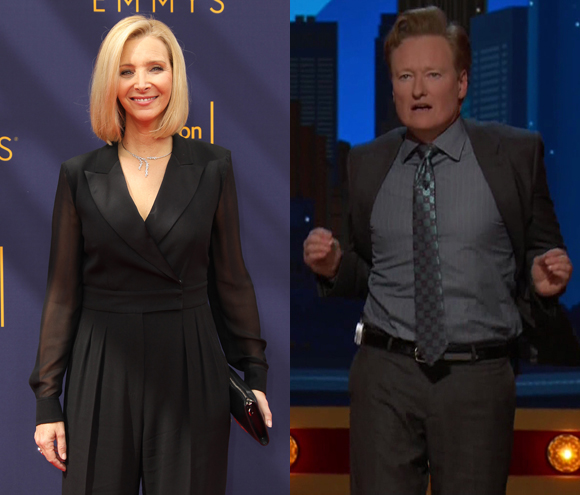 The reason you never knew Lisa Kudrow dated Conan O'Brien? Simple. It was before Friends.
At the time, Lisa was a talented comic actress but still had TV superstardom ahead of her. In recent years she confirmed her relationship with the late night host to More magazine, saying:
"He was really smart, really funny, and he thought I was funny."
LOLz! EVERYONE knows you're funny, gurl!
Ultimately, she says the relationship ended because they realized they were "better as friends."
Joshua Jackson and Rosario Dawson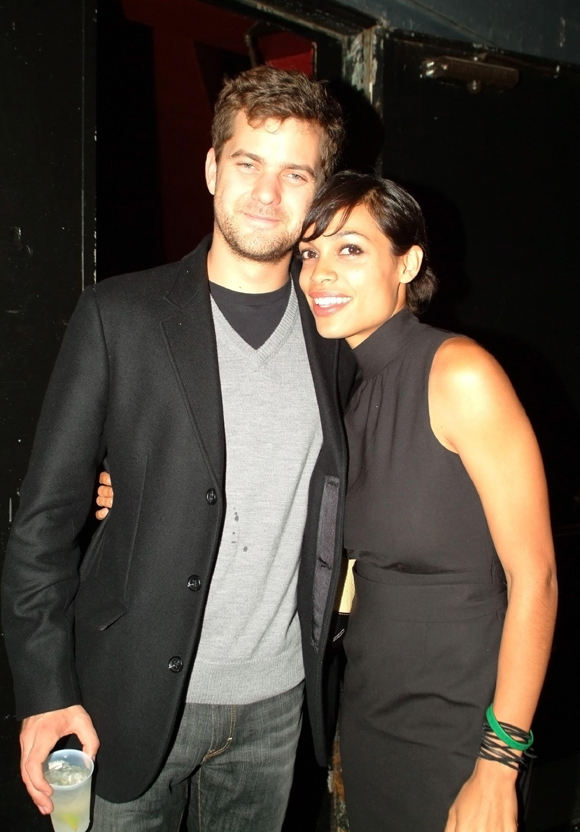 The starter for The Mighty Ducks and the bassist for Josie and the Pussycats?? LOLz!
Yep, Joshua Jackson and Rosario Dawson made a VERY hot couple for a whole year back in 2002.
That was before Pacey dated Diane Kruger for over a decade and LONG before Rosario went for First Lady status with her relationship with Senator Cory Booker.
Jessica Simpson and Billy Corgan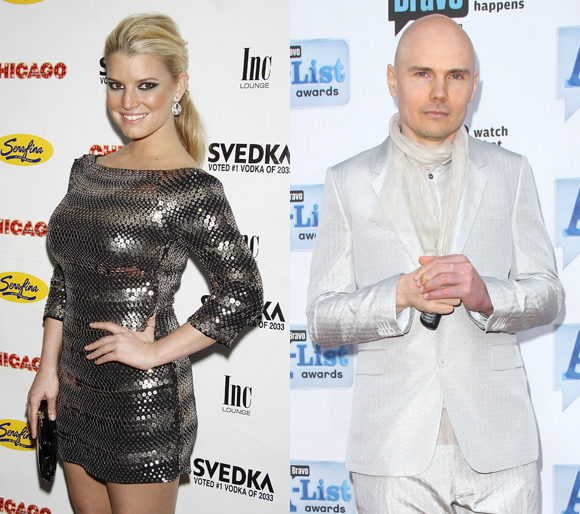 Don't believe it?? We don't blame you.
But if you look back to December of 2009, Jessica Simpson and Smashing Pumpkins frontman Billy Corgan really DID briefly date; they were even photographed out together once!
It lasted long enough Rolling Stone asked Corgan about it, and he kinda sorta confirmed the rumors in his own cryptic way, even saying he "loved" her:
"Sometimes people just like being around each other, and good things come out of that. My goal in life is to love whoever I think is worth loving, and I think if people knew her like I knew her, they would love her like I do. It's really simple."
Wow.
Busy Philipps and Colin Hanks
You probably never heard about Busy Philipps and Colin Hanks dating — because it wasn't after meeting on set, it was in college!
Both actors attended Loyola Marymount — and were together for about four years!
Luckily it was a good breakup because they're still friends to this day.
The always open Busy was all too willing to talk about the relationship while interviewing Colin during a stint guest hosting Live With Kelly, revealing:
"We met when I was 18 and Colin was 19. We are very, very close friends now. His wife and I are tight, he and my husband hang out. We go on vacation together."
Wow, #ExGoals.
Tobey Maguire and Rashida Jones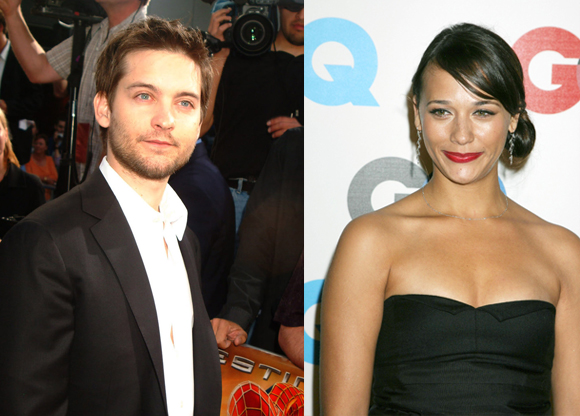 If you don't remember Tobey Maguire and Rashida Jones dating for three whole years, don't panic; you're not suffering from some kind of head trauma.
The reason you probably never knew this happened was because it was all the way back in 1997. The two split in the year 2000, just before Rashida started popping up on the small screen in roles on shows like Freaks and Geeks and Boston Public and WAY before she became a household name (she didn't even join The Office until 2006).
Even Tobey had not yet hit the peak of his fame at the time — while he was known for Pleasantville and The Cider House Rules, the first Spider-Man movie was what propelled his career into the stratosphere, and that wasn't until 2002.
Something tells us Rashida is well over her super ex-boyfriend; in 2018 she had her first child with longtime boyfriend Ezra Koenig, frontman of the band Vampire Weekend.
James Woods and Heather Graham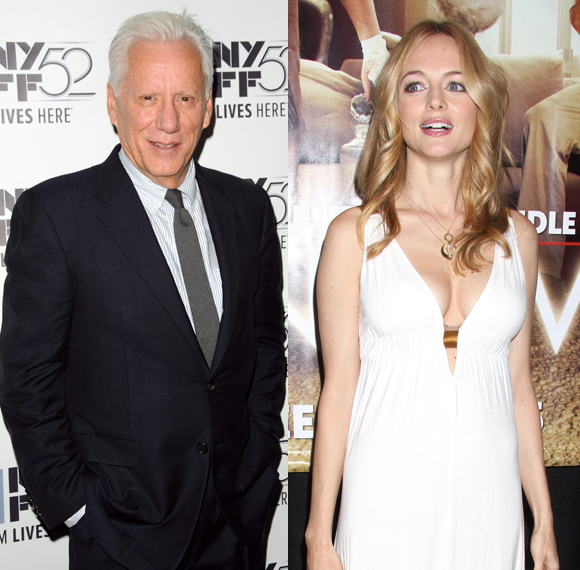 James Woods is mostly known these days for his disturbing political statements, but he also used to be a movie star!
And back in 1992, he was in a film called Diggstown which featured a fresh-faced 22-year-old named Heather Graham, who was still five years away from breaking out in Boogie Nights.
The two dated for about a year, which might have been something of a scandal considering Woods was TWICE her age — except dating extremely young girls is pretty much his M.O.
Related Posts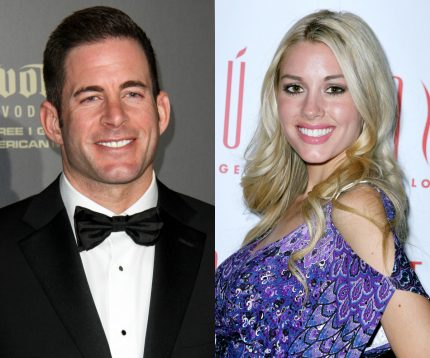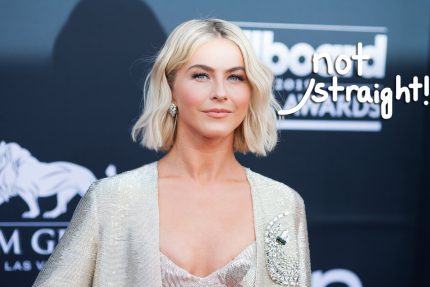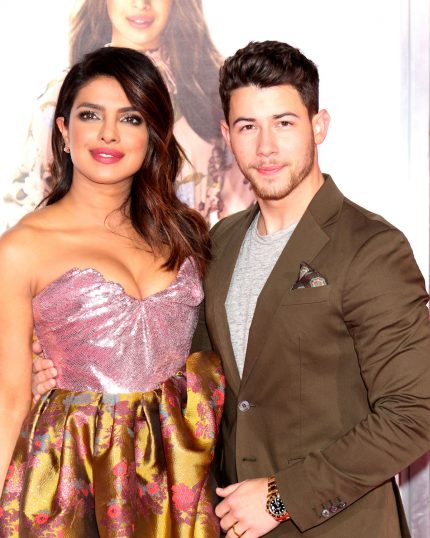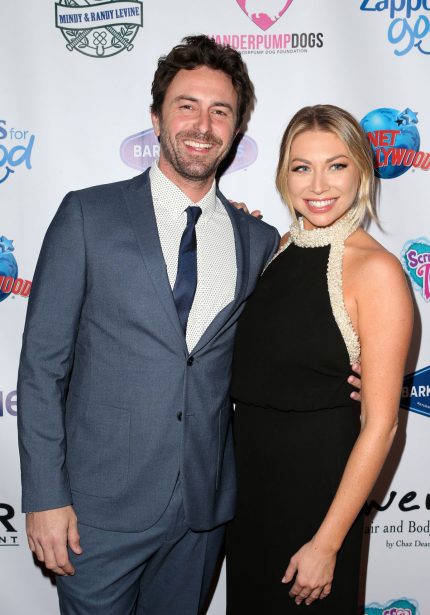 Source: Read Full Article