So, um, Brian Austin Green's former fiancée Vanessa Marcil has some…thoughts about her ex. In the comments of a recent Instagram post, Vanessa responded at length to a fan who theorized that she's still in love with Brian—going into his relationship with their son, Kassius, in the process:
According to Us Weekly, she also said "That was part of his anger towards me and so the reason why he fought me for so long knowing it would hurt our son & change our son forever. I did however feel sorry for him. I still do. He's a very angry/sad human being who still has too much shame to take full responsibility for his actions as a father. I consciously knew that I could work through childhood traumas through him and I have. I have great empathy towards him and other people who are still in pain from their childhoods."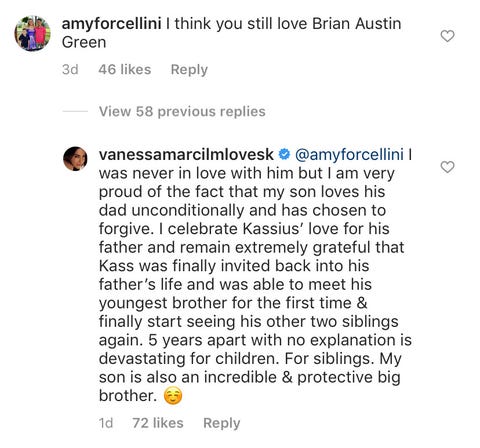 On top of that, posts from Vanessa's Instagram Stories were captured by the Daily Mail, where she said she had "respect for how @meganfox is finally living her life for herself & leaving her children out of her public life at this young age."
Welp, this has been an unexpected update!
Source: Read Full Article