The drama from the "90 Day Fiance" spinoff, "90 Day Fiance: Happily Ever After?" reached an all-time high on the first part of the tell-all on August 15.
Tiffany Franco Smith and her husband Ronald Smith were not spared from criticism, especially on social media. Fans on Reddit accused her of acting like a "queen bee," as one wrote, "She has gotten so mean and on this high horse and is a bully to her husband. She is not the queen bee as she thinks is she is." The criticism kept on coming, as another fan questioned her behavior during the season and hinted that she's at fault for where their relationship stands.
"She always has to criticize Ronald," the fan wrote. " … I'm convinced that no matter what Ronald does, it will never be enough for Tiffany. Her expectations are far too high," they continued. The fan claimed Tiffany has a "lack of self awareness" and suggested she should "own her faults" and "try apologizing for once."
Tiffany and Ronald's up-and-down relationship played out during the season, but what really happened between them on the tell-all that made fans so angry? Keep reading for more details.
Tiffany Franco Smith and Ronald Smith had a tough time during the 'Happily Ever After' Tell-All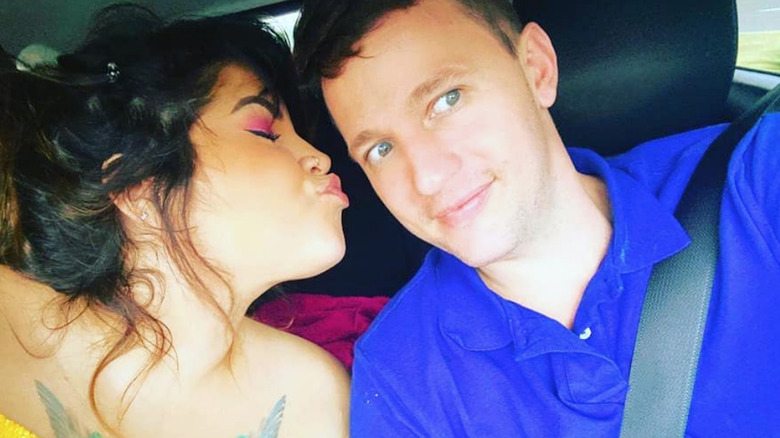 Tiffany Franco Smith and Ronald Smith probably should have skipped the taping for the first part of the '90 Day Fiance: Happily Ever After?' tell-all that aired on August 15.
Ronald accused Tiffany of cheating on him with a cameraman, according to Us Weekly. "She's sitting with a bottle of Bacardi with her that she took out of the car. Because she's gonna stay by the hotel with the f***ing cameraman," he said. "The whole time while we are filming, she and this guy [are] way too friendly with each other," he continued.
Tiffany brushed away the accusations and seemed to make it clear she did not want to engage with Ronald's claims. "He was jealous of the camera guy. I don't know why," she said. "I don't know actually how to respond to him. He was jealous. It's not my problem." This isn't the first time troubles in Tiffany and Ronald's relationship played out in the public eye — they reportedly broke up in July due to "emotional abuse allegations," as In Touch Weekly reported.
It looks like there will be even more drama when the tell-all wraps up on August 22.
If you or someone you know is dealing with domestic abuse — including emotional abuse — you can call the National Domestic Violence Hotline at 1−800−799−7233. You can also find more information, resources, and support at their website.
Source: Read Full Article