With such a polarizing election currently going on, a ton of celebrities have urged their followers to vote leading up to Nov. 3. Typically there isn't anything else attached unless that celebrity does want to endorse one of the candidates. And typically it's been for Vice President Joe Biden. But other celebs are for President Donald Trump's reelection, like rapper Lil Wayne or Lil Pump. Two of the Dance Moms girls are in this camp as well, and a lot of people on the internet are not happy. 
Kalani Hilliker tweeted in support of President Donald Trump and fans are not having it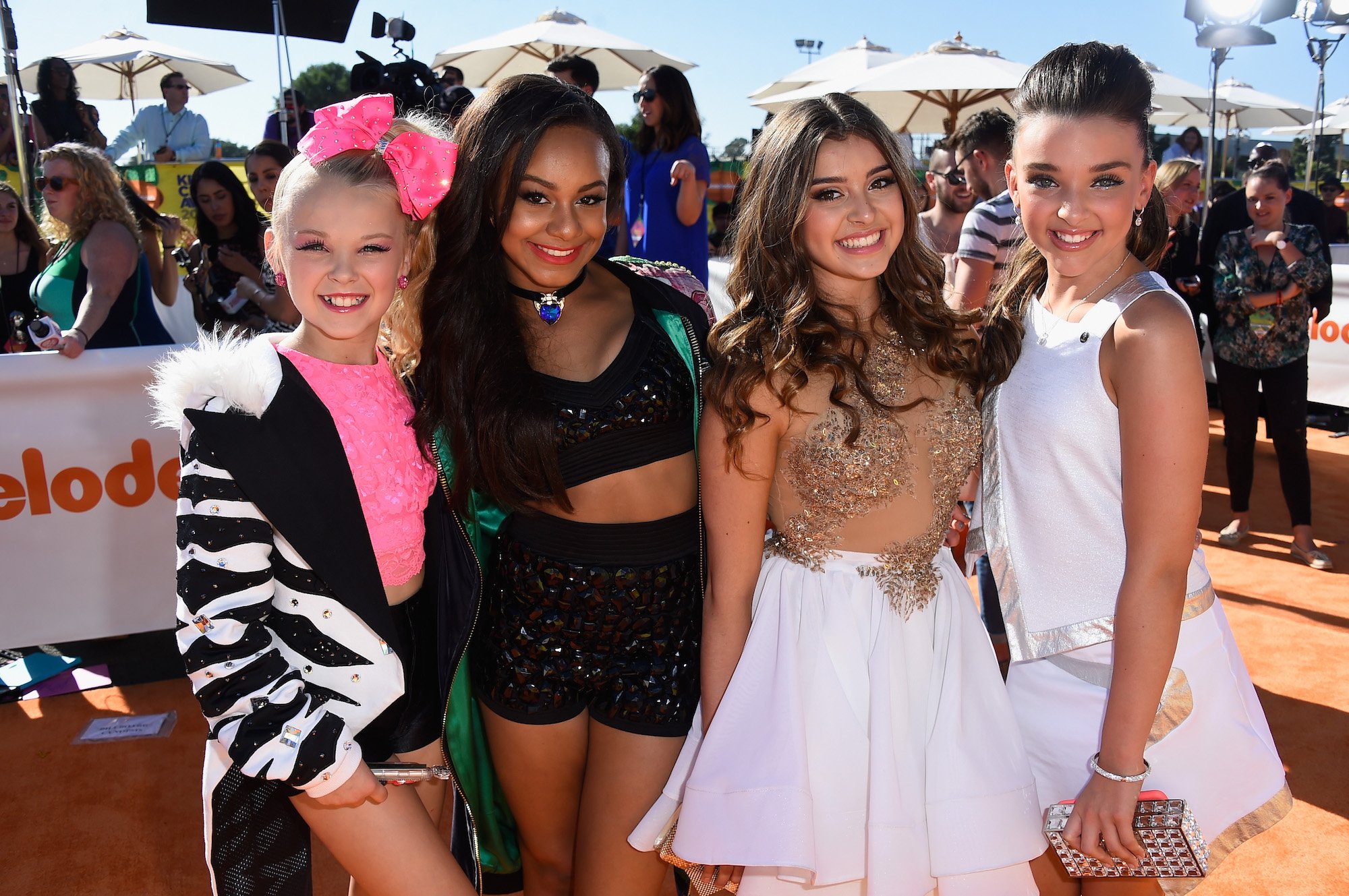 On Nov. 3, Kalani Hilliker tweeted out that, "No matter who you're voting for use your voice and vote!!! It's your right!!!" It's a pretty typical voting message, but then she hashtagged "Trump202020."
Hilliker, who first appeared on Abby Lee Miller's radar in 2013 when she competed in Abby's Ultimate Dance Competition, also quote-tweeted a now-deleted tweet saying, "Yes at the end of the day we all need to come together as Americans no matter who wins."
While Hilliker isn't an original Dance Moms team member, she is still considered one of the core dancers people remember. After that dance competition reality show, she ended up joining the team in 2014 in the fourth season and stayed on until 2017. She gained a large following because of it, and those fans have not been silent on Instagram and other social media platforms. 
On her most recent picture on Instagram, which doesn't comment on the election, one user commented, "kalani girl we where all rooting for you why did you do this." And another wrote, "Thats why u didnt win AUDC kalani." Hilliker placed fourth in Abby's Ultimate Dance Competition's second and final season. One of the most-liked comments said, "She's privileged ofc she's a Trumpie" with 50,000 likes.
Bigger names commented as well, like Todrick Hall, who wrote, "I'm beyond disappointed." She did have some support, one being Elliana Walmsley who appeared on Season 6 of Dance Moms. She commented "stunner."
TikTok is also having a field day with Hilliker's tweet
People on TikTok also noticed her endorsement of Trump. One user shared a video with the audio of Capone's remix, "Oh no," which samples The Shangri-La's notable song, "Walking in the Sand." In it, the user said that Hilliker used to be her favorite, but then Hilliker's Instagram story of a Trump rally pops up. 
The caption said, "I mean why am I shocked she is rich and privileged lol."
Another user made a video with a screenshot of Hilliker's tweet, which former co-star Kendall Vertes retweeted. The user called them "Maddie's backup dancers." And the caption was, "shame i really liked you girlies."
Kendall Vertes' support for Trump is also not a secret
Speaking of Vertes, this isn't her first endorsement of a pro-Trump tweet or where she's shown support. Another TikTok from August pointed out that one of Vertes' Easter eggs said, "Trump 2020" on it. 
In response to the hate and criticism she received for that Easter egg Vertes made a TikTok. 
On Oct. 17, Vertes posted a video of her dancing. And the caption said, "Yeah, let's cancel somebody for having a different opinion than you…let's bully them with name-calling and immature comments…grow up."
Regardless of if they post more about Trump or not, they've definitely alienated and lost a chunk of former fans over this.
Source: Read Full Article