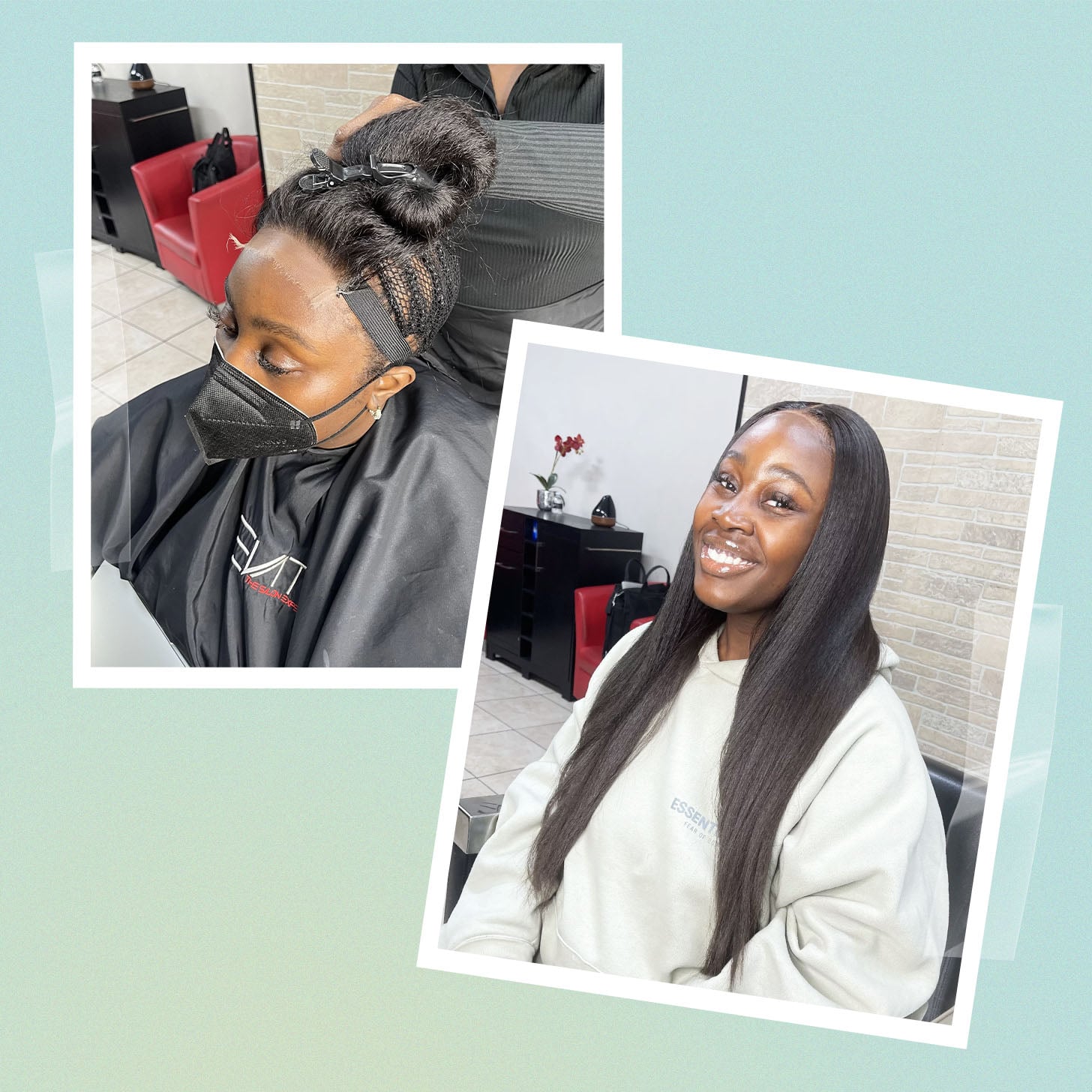 When it comes to protective hairstyles, I've tried just about every look that you can think of: box braids, twists, and cornrows galore. But for my annual birthday solo trip a few months ago, I tapped into my Aquarian energy and challenged myself to try a fresh new look to mark a fresh chapter. I let TikTok influence me into getting a sew-in with a closure on my natural hair, and haven't looked back since.
"Sew-in hairstyles" are trending with good reason. There's truly an art to these extension installs, and a plethora of extensions options for all hair types and textures. Prior to my birthday, the last time I got a sew-in was in 2013. My braids were bulky, the quality of my hair was questionable, and my stylist installed the tracks with no sense of poetry. These days, there are entire niche communities (see: #traditionalsewin, #closuresewin, #versatilesewin) dedicated to the various types of sew-ins and the stylist secrets to achieving them.
I have coarse and fragile natural 4C hair, so a leave-out sew-in is out of the question for now. I want to protect my hair and not damage it with heat styling tools or too much product. This is also why I wanted to choose a hair texture that somewhat mimics my own. After some extensive research, referrals, and falling down a few more TikTok rabbit holes, I found the best hair extensions for my texture — and the perfect pro, Nicole Hemmings of Elevate The Salon Experience in Brooklyn, NY, to install them.
Choosing My Hair Extensions
I always shied away from sew-ins because I was a bit overwhelmed by the oversaturated market of hair extensions. Don't get me wrong: New York City is wealthy with options. But any stylist will tell you that quality matters when it comes to the longevity of your sew-in. I wanted to choose hair that would look good, feel good, and could be reused for a wig.
Before I jetted off for my trip, I visited the Yummy Extensions boutique in Williamsburg, Brooklyn, where I chose my 18-inch Raw Burma Curly ($154) bundles and closure. I had such a seamless and professional experience in the boutique and with my hair (seriously, the best I've ever had) that I knew I needed another dose of Yummy.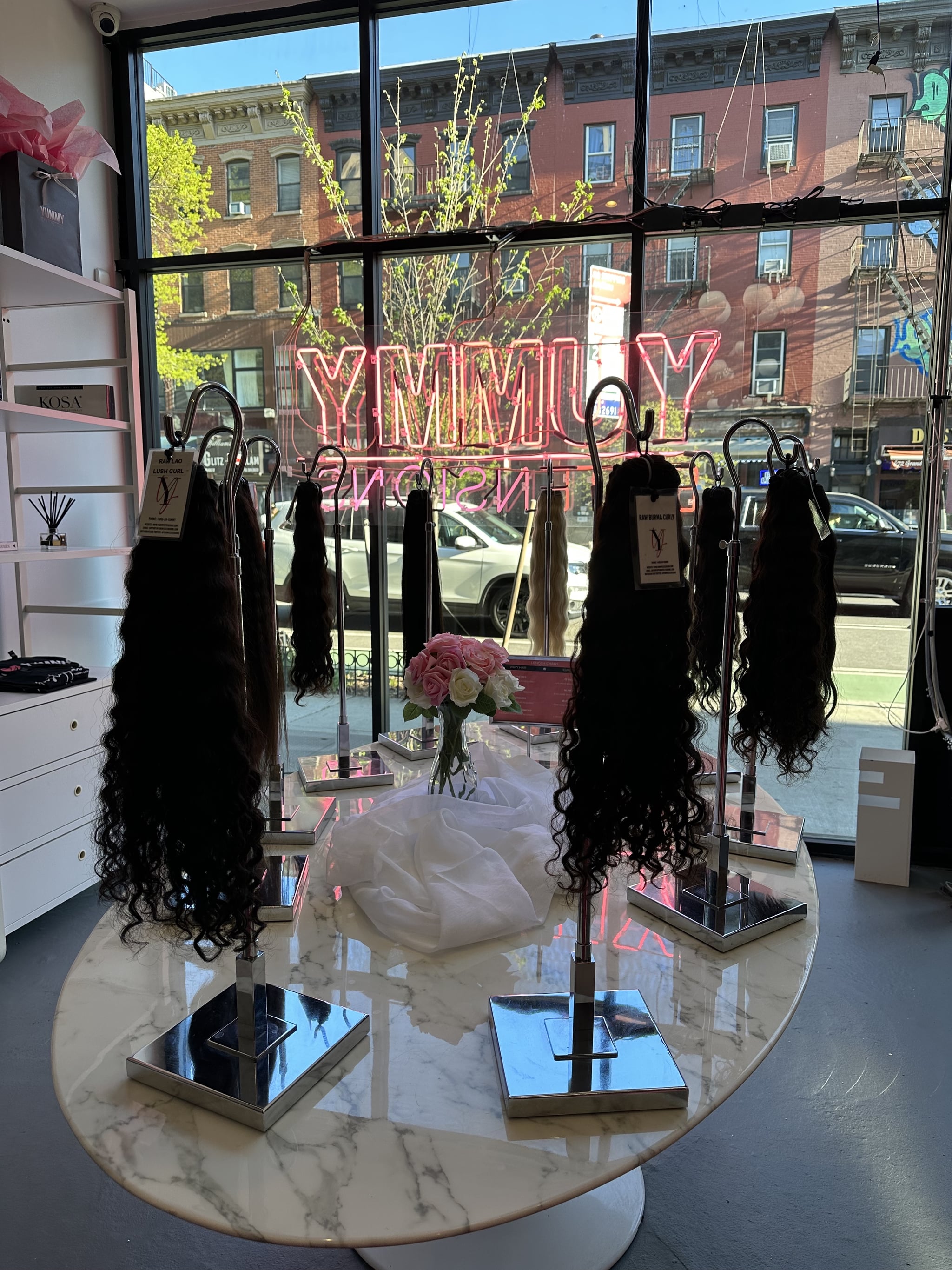 After a brief phone consultation with the team, we chose a new texture and longer length for the new season: three bundles of kinky-straight 24-inch Raw Lao Straight Blowout Weft bundles. When I picked my hair up from the boutique, a lovely sales associate assured me that upkeep would be super simple – perhaps even simpler than my curly bundles, which do require daily maintenance. Aside from brushing, weekly cowashing, and applying a few drops of shine serum every now and then, I wouldn't have to do much to the hair and could wear it in its natural state without much manipulation. Sold.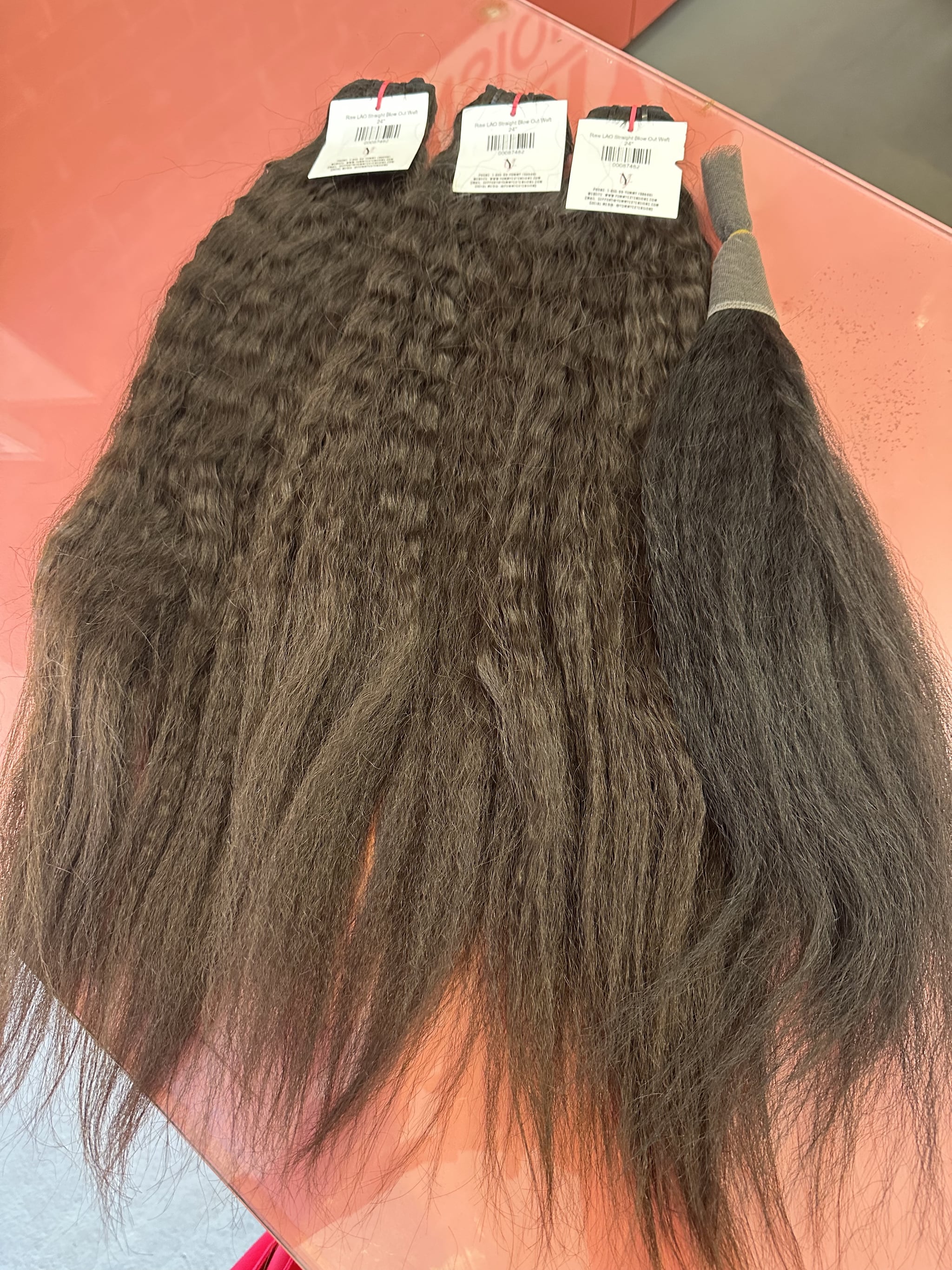 Installing the Sew-In Extensions
I had already heard great things about Nicole Hemmings and Elevate The Salon Experience through social media and the local grapevine, as the salon is in my neighborhood. While Hemmings is widely known as the "silk press queen," she tells me that sew-ins are her first love. That love truly showed in how she installed my new bundles.
Though TikTok clued me in to plenty of options, I chose a closure sew-in so that all of my hair was tucked away and protected. Leave out sew-ins are popular – and some would argue, healthier – because typically, most people opt for a texture that blends well with their natural texture. Even though the Lao Blowout hair mimics blown-out 4c curls, I honestly didn't feel like doing extra work every day.
Hemmings began working on customizing my closure a day before our actual appointment. She bleached the knots and toned and tweezed the hairline to make it look as realistic as possible. Another trick for her signature realistic installs is her strategic braiding and her use of a weaving net. "It allows me to sew in areas where a braid might be," she says.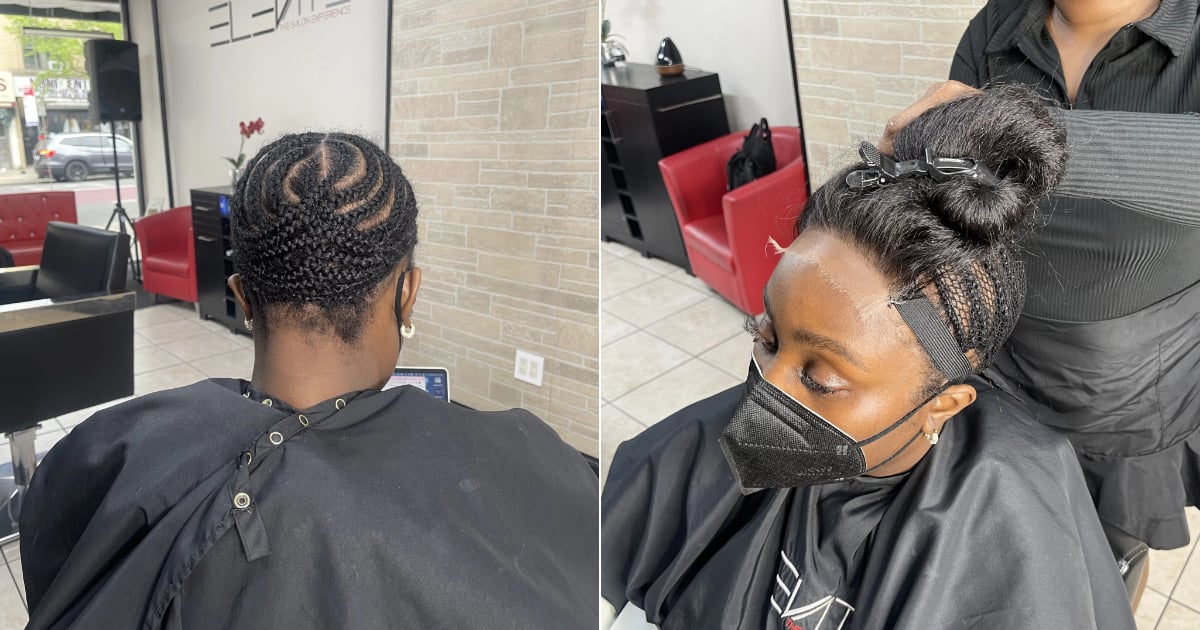 I wanted a "buss down" middle part, so Hemmings parted my natural hair down the center of my head and braided away from the part instead of straight down. Straight-back braids actually add height and bulk to your look.
A benefit of the net is that it keeps the foundation of cornrows firmer and helps the braids stay in longer — an optimal factor in ultimate style longevity. A closure sew-in typically lasts for a month and a half, and even longer with proper maintenance, Hemmings says. She used a bit of adhesive spray to get the closure to lay down completely flat and left me with stern orders to return to her chair when the lace starts lifting. "Don't reglue the closure yourself," she says. "Tie your lace down every night so that the friction won't make the lace move sooner."
The Results: Straight Hair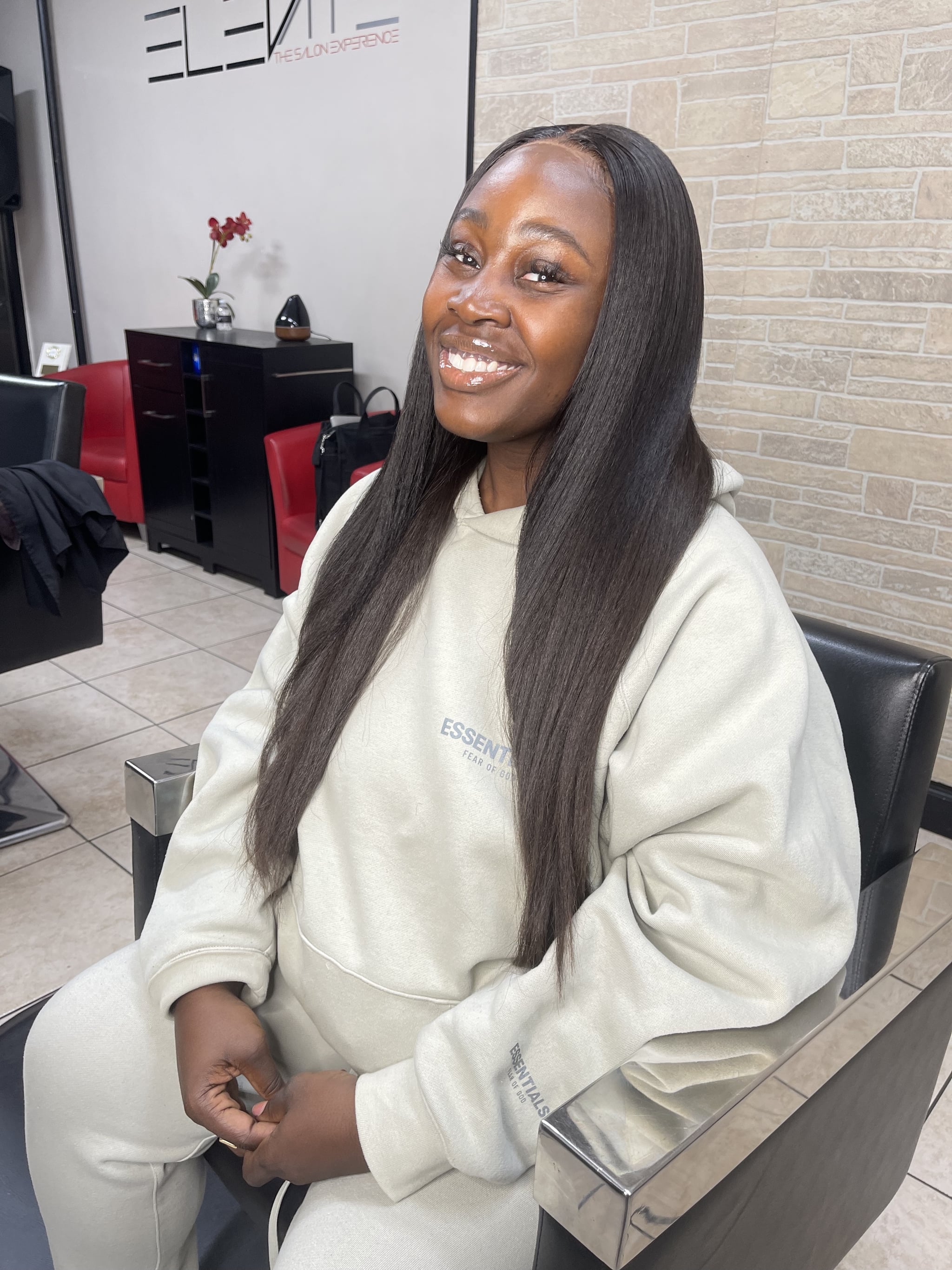 It's been over a week since my install, and I think that I've found a forever texture. This kinky-straight hair is a dream, and extremely low-maintenance. The Raw Lao Straight Blowout Weft texture is one that straightens easily but looks even better when it's in its natural state. Even after a particularly sweaty morning workout or a humid day on the subway, my hair still looks fantastic. And the install is so flat that I've tricked a few strangers into thinking that it's the real deal. Which is always the assignment.
The Results: Curly Hair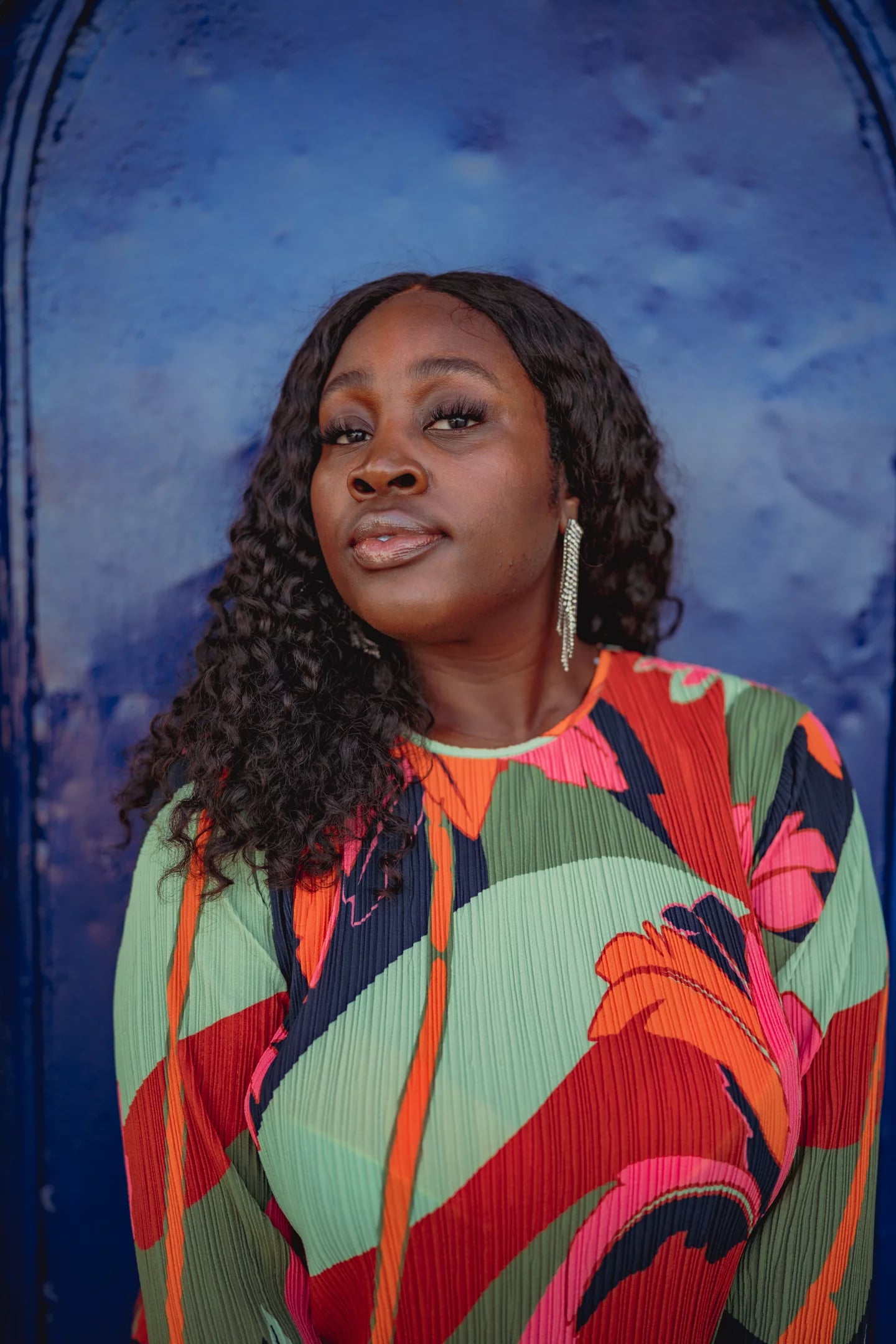 Source: Read Full Article